These Composer Studies have been a huge hit with you all!! I am so glad you're enjoying them! If you ever think of anyone you would like to see, please feel free to Contact Us and let us know.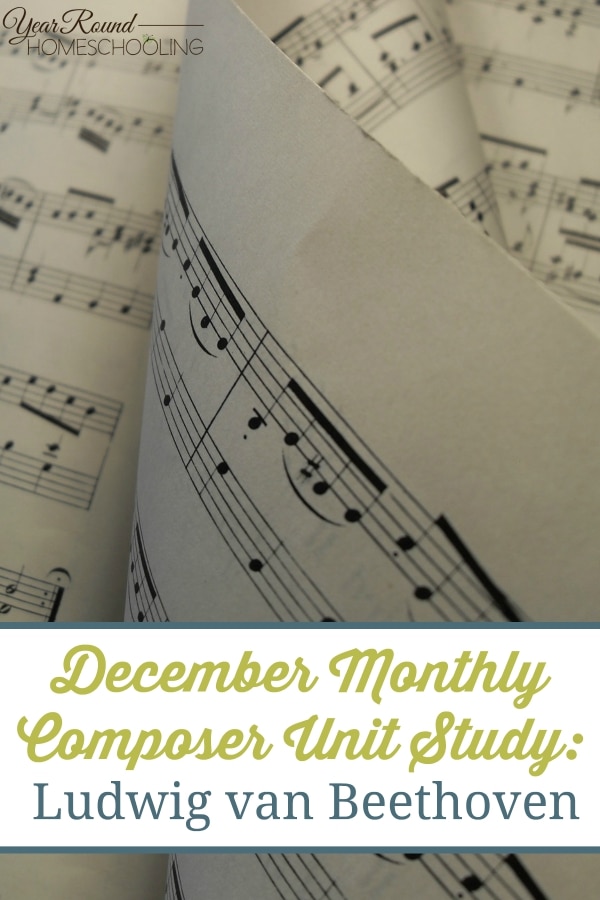 If you've never heard of Beethoven, you must live under a rock. But, even if you've never heard of him, you have likely heard his music. Whether in its original classical form or a more modern version, Beethoven's music is heard in concert halls, movies and has even inspired television themes. I have played several of his sonatas and piano concertos in my studies, but my favorites are Moonlight Sonata and Für Elise.  Read more about Ludwig van Beethoven in this month's composer study!
Included in this pack:
Poster Page
Bio Pages
Word Search
Coloring Pages
Copywork (early manuscript, manuscript and cursive)
Notebooking Pages
Timeline worksheet
If you want more notebooking pages, don't miss the ones I made last year. They will work perfectly to study any composer as you go through the month of November. I've also gathered some great resources you can use while you're studying Scott Joplin next month.
Check out these Classical Era: Volume 2 by Beethoven. It takes a few clicks to get to the actual songs, but keep going – it's worth it!!
This YouTube recording includes 90 minutes 0f a variety of the BEST of Beethoven. This would be great to play softly while you're reading about him or doing other work, as a fun and easy way to introduce it to the kids. If you're in for the long haul, check out this SIX hour selection of Beethoven compositions. You can listen to his famous 9th Symphony here and his 5th Symphony here.
BOOKS
NOTE: These books are merely recommendations for you to use along side your studies. Please review these resources before allowing your children to view, read or listen to them.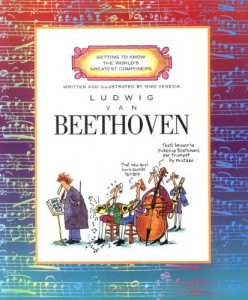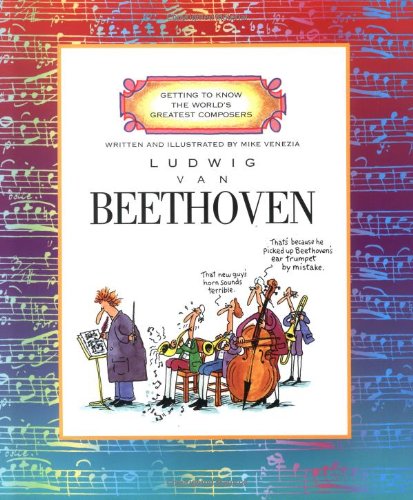 Ludwig van Beethoven: Getting to know the world's greatest composers – The author/illustrator of the highly successful Getting to Know the World's Greatest Artists series lends his creative talents to another fun, informative series, this one featuring world-famous composers.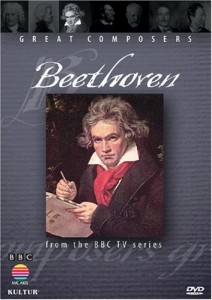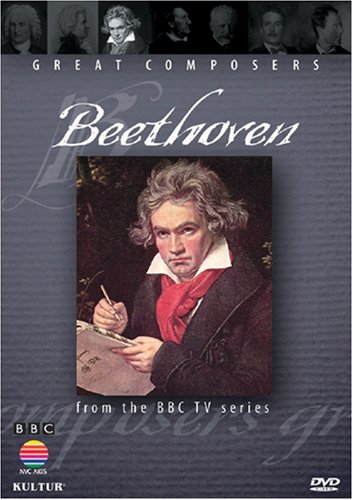 Great Composers: Beethoven (DVD) – For many people, musicians and laymen alike, Beethoven is the most admired composer in the history of Western classical music – not only because of the intellectual rigour of his music, but also its expressive power. Beethoven's struggle to resist being defeated by his deafness has a parallel in his music. This program explores all aspects of Beethoven's life, the music and the man, his views on life, politics and the French Revolution.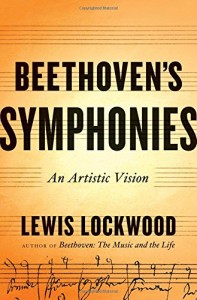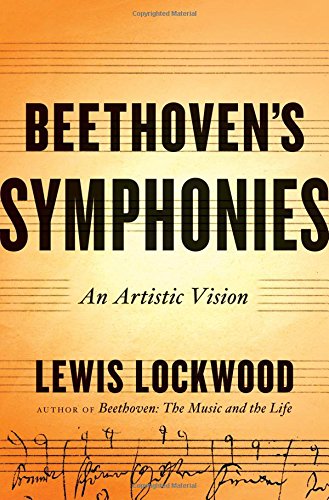 Beethoven's Symphonies: An Artistic Vision – More than any other composer, Beethoven left to posterity a vast body of material that documents the early stages of almost everything he wrote. From this trove of sketchbooks, Lewis Lockwood draws us into the composer's mind, unveiling a creative process of astonishing scope and originality.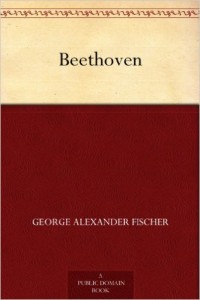 Beethoven (free for Kindle) – this is a biography of Ludwig van Beethoven, the most universally respected musician to ever live. It is very thorough and is extremely interesting to read, alongside other Beethoven biographies. It is the best biography of Beethoven I have yet had the pleasure to find. The one flaw is that, at the start of each chapter, the first letter is missing. But that doesn't really cause as much of a problem as it would seem. (reviewer)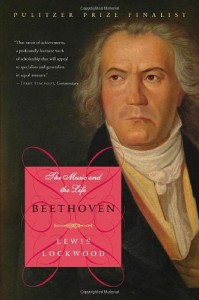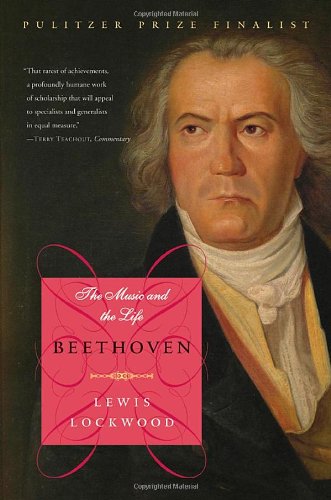 Beethoven: The Music and the Life – This brilliant portrayal weaves Beethoven's musical and biographical stories into their historical and artistic contexts. Lewis Lockwood sketches the turbulent personal, historical, political, and cultural frameworks in which Beethoven worked and examines their effects on his music. "The result is that rarest of achievements, a profoundly humane work of scholarship that will―or at least should―appeal to specialists and generalists in equal measure" (Terry Teachout, Commentary).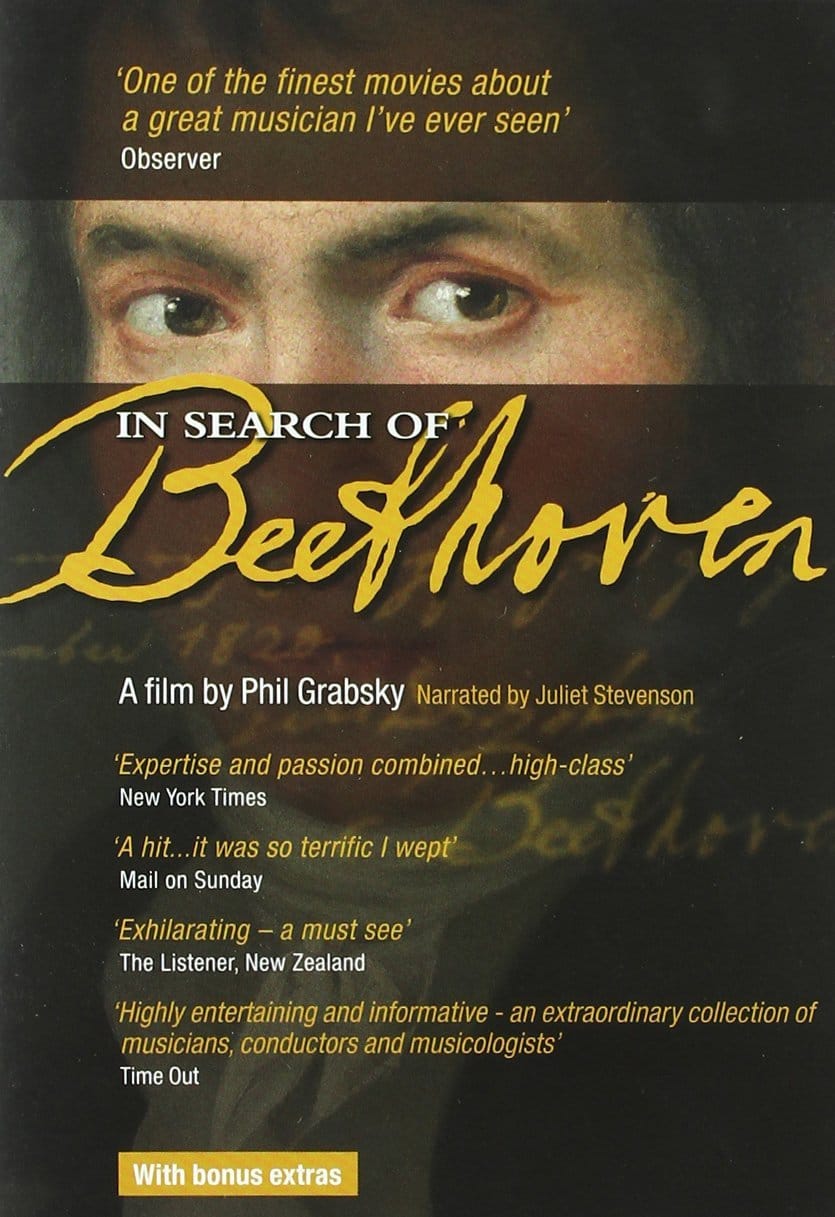 In Search of Beethoven – In Search of Beethoven offers a comprehensive and dynamic account of Beethoven's life and works. The film brings together the world's leading performers and top experts to reveal new insights into this legendary composer.  A remarkable 55 performances were filmed, capturing the skills of an extraordinary array of world-class artists.   Fascinating biographical information is united with extracts from the composer's letters to reveal the true man.  Delving beneath the mythological image of Beethoven as tortured and cantankerous, the film reveals someone very different and far more endearing. One of the finest movies about a great musician I've ever seen. – The Observer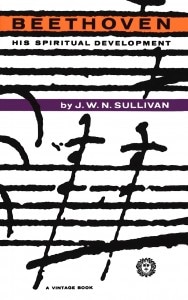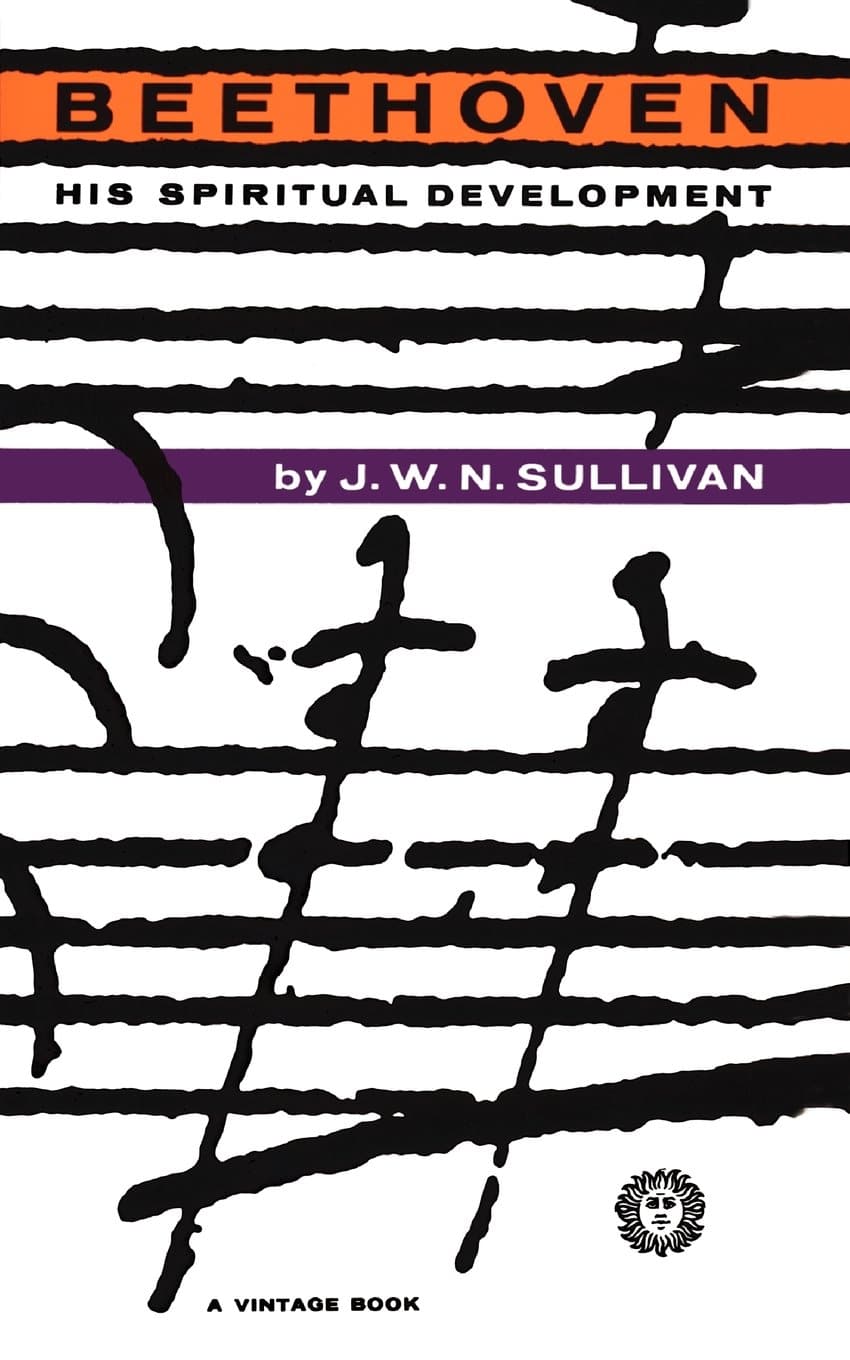 Beethoven: His Spiritual Development – "I believe that in his greatest music Beethoven was primarily concerned to express his personal vision of life. This vision was, of course, the product of his character and his experience. Beethoven the man and Beethoven the composer are not two unconnected entities, and the known history of the man may be used to throw light upon the character of his music." (Authors preface)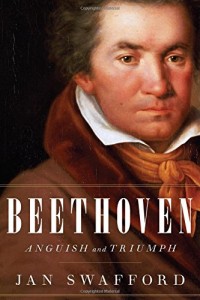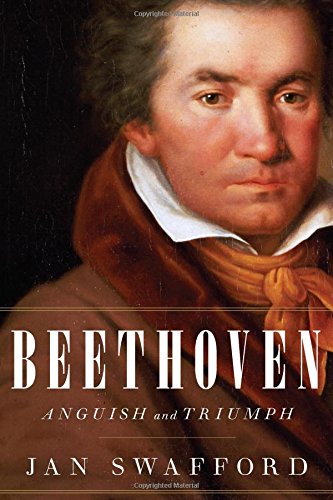 Beethoven: Anguish and Triumph – Jan Swafford's new biography of Ludwig van Beethoven peels away layers of legend to get to the living, breathing human being who composed some of the world's most iconic music. Swafford mines sources never before used in English-language biographies to reanimate the revolutionary ferment of Enlightenment-era Bonn. Swafford then tracks his subject to Vienna, capital of European music, where Beethoven built his career in the face of critical incomprehension, crippling ill health, romantic rejection, and "fate's hammer," his ever-encroaching deafness. Throughout, Swafford offers insightful readings of Beethoven's key works.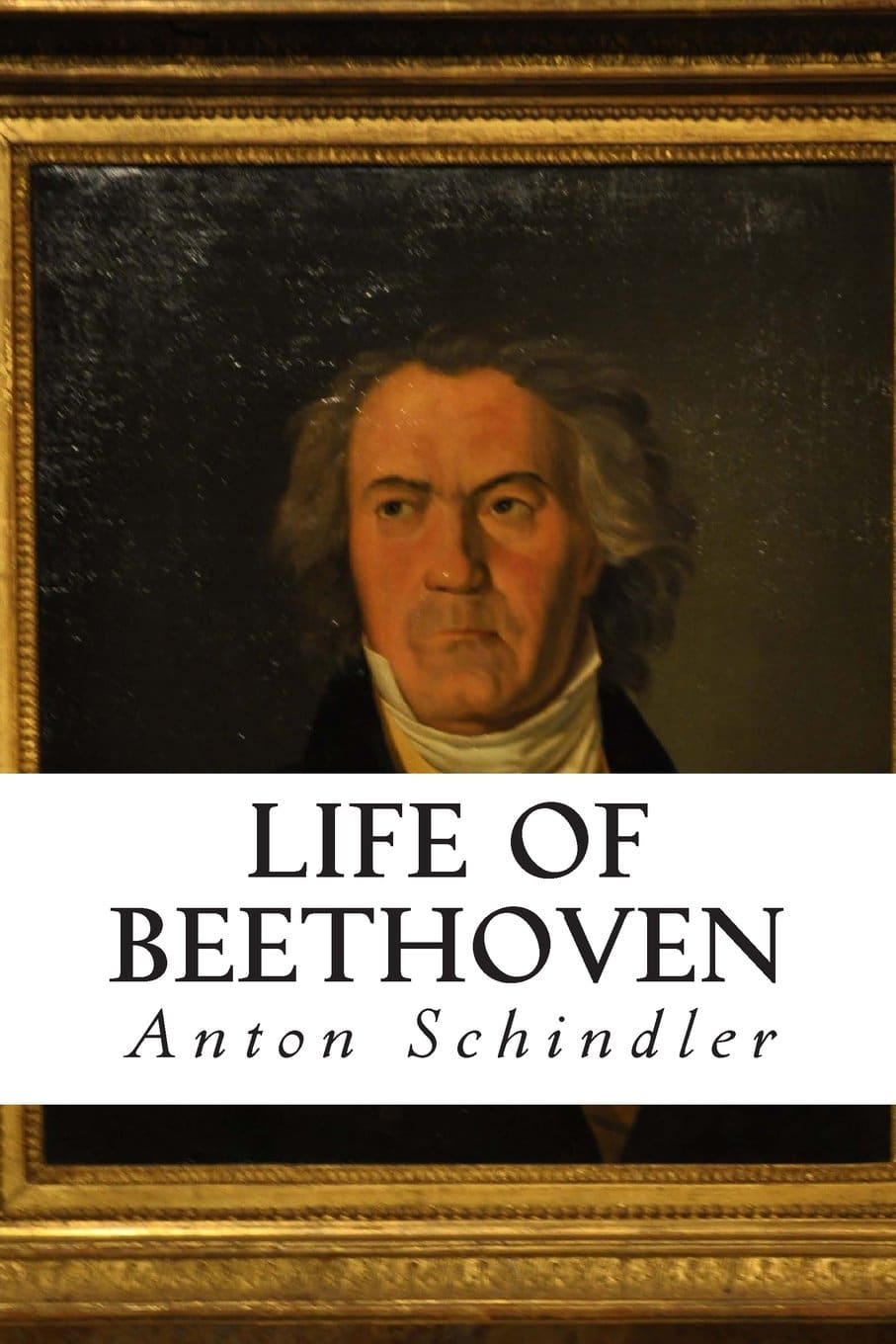 Life of Beethoven – This classic work is among the most definitive biographies of the great German composer, Beethoven. Beethoven's life story is told here in three parts that describe his youth, early career and later career. In addition to author Anton Schindler's fine text, several of Beethoven's letters to friends, family and colleagues are included here providing revealing insights to the man.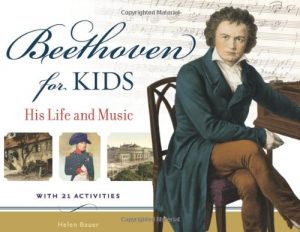 Beethoven for Kids – This fascinating man and his works are brought vividly to life and made relevant to today inBeethoven for Kids. Young readers will be intrigued by Beethoven's hardscrabble childhood and turbulent family life, his early gift and passion for music, and his famously fiery personality. In addition, they'll learn about the great musicians and thinkers and historical events and movements of Beethoven's time and how they affected the composer's life and music.
**NOTE: I recommend parents screen books & DVDs before allowing their children to view them. You know your children and what is appropriate for you kids, these are merely suggestions.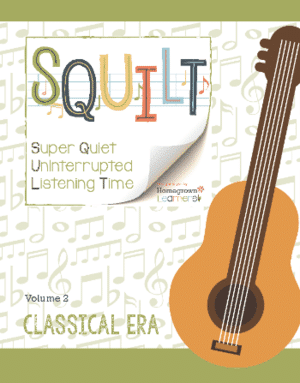 SQUILT is another fantastic way to introduce kids to music and help them fall in love with the classics. The volume covers Liszt and several others, which you can learn more about in the Classical Era: Volume 2.
Are you ready to get started? Download the monthly composer printable pack below.
Want more ideas? Follow my Homeschool: Music board on Pinterest!!
Follow In All You Do's board Homeschool: Music on Pinterest.