Thanksgiving is just behind us and Christmas is coming soon! For many homeschool moms, we need to slow down our homeschool to truly enjoy Christmas, but often we aren't sure just how to slow down without leaving all learning behind.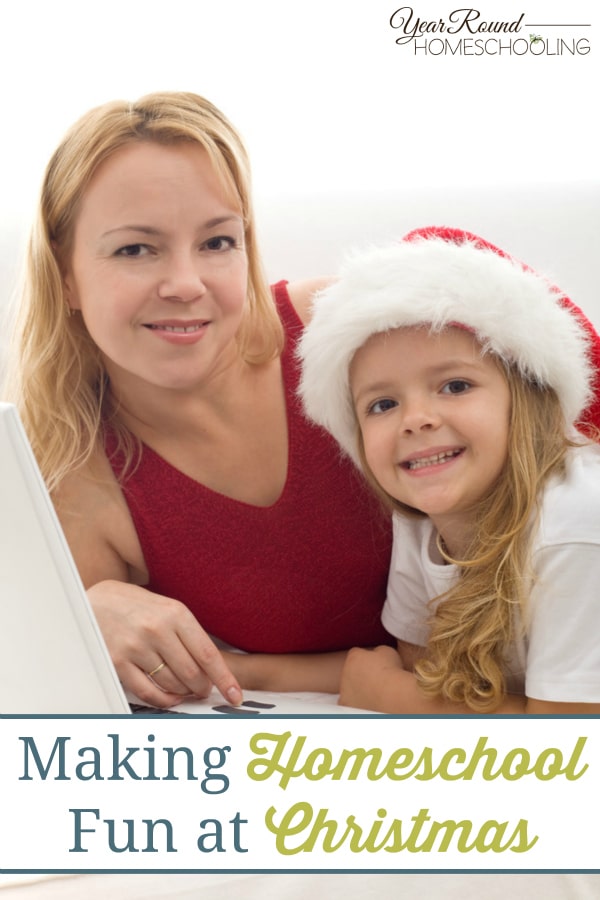 Christmas time tends to be a very busy time for families. From planning holiday events to attending parties, family dinners and more, these things and more become part of the 4 week crazy season of Christmastime. Trying to fit homeschooling into the schedule can be a challenge, but it can indeed be done! There are many ways you can incorporate homeschool fun at Christmas, sometimes we just need to think outside of the box!
Making homeschool fun at Christmas will look different for everyone because our children all learn differently, enjoy certain subjects and follow a unique homeschooling method. Make sure that you don't get lost in comparing your homeschool to someone else's even during your homeschool fun at Christmas!
If you're looking for ideas for making homeschool fun at Christmas, stop by My Joy-filled Life where I share a few of our favorite homeschool fun at Christmas ideas!