Using movies in your homeschool provides your visual learners the opportunity to learn their way! Visit the big top with your kids for your next family movie night! While there you'll fall in love with a little elephant with big ears, sing with a bunch of crows and cheer for the little guy! This Dumbo Movie Study is a fun and educational way to bring the big screen to your homeschool!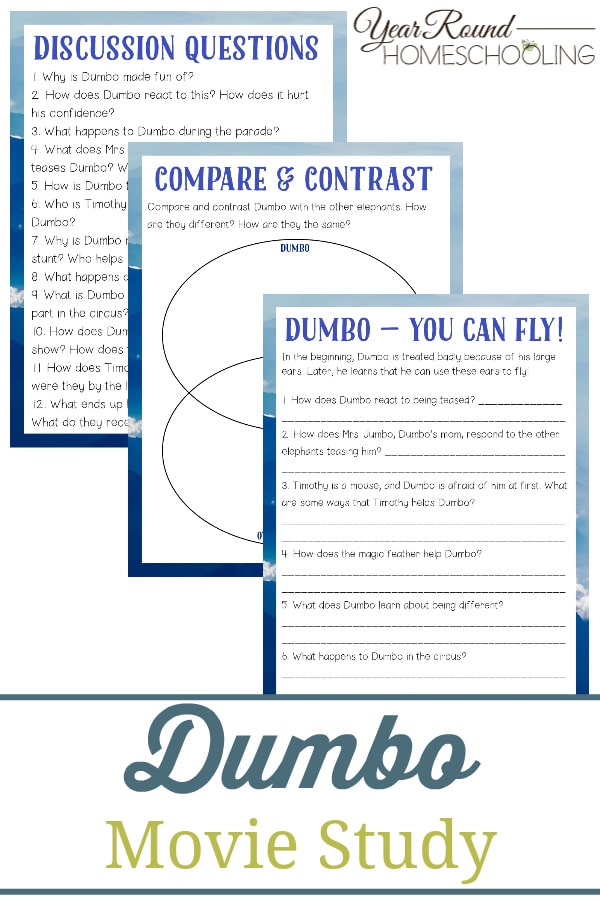 Inside the Dumbo Movie Study you'll find a compare and contrast, fill in the blanks, discussion questions and more!
For more movie studies to use in your homeschool click here!