I love to spend time with my kids in the evening. From the time they were little, I made sure that before bed we had a special time together. I try to rotate our evening activities between playing games, reading books, just chatting, but my kids' favorite nighttime activity is movie night. If I would agree to watch a movie with them every single night, they would not complain. As a mom, I've learned to embrace it! I don't just get more time with my kids, but I make movie nights a part of our homeschool!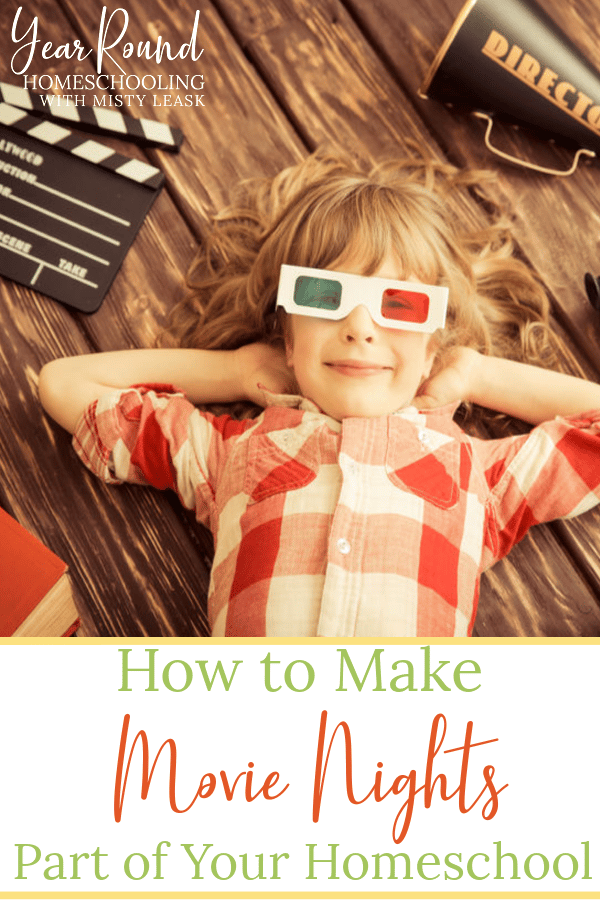 What I love most about homeschooling is that we have the opportunity to make almost any activity part of our lives an educational experience.
I first started using movie nights as part of our homeschool because my children learn best visually. They need to see what they're learning in action to fully understand. Using movies in our homeschool brings learning to life for them!
Movie nights are a great way to make a family activity double as homeschooling. The best part? You all will be making memories and having fun while your kids are learning!
5 Ways to Make Movie Nights a Part of Your Homeschool
This is the easiest way to make movie night a part of your homeschool. Whether you use a specific movie study or this free movie night educational pack, your kids will have fun using movies in your homeschool! They might even thank you for making learning fun!
By far, this is my favorite way to make movie nights a part of our homeschool! My kids and I love to read, so we do a lot of compare and contrast activities with books and movies. Getting started is easy – just choose your favorite book and movie combination, then find the comparisons and differences. This is also a great way to get your reluctant readers to read because there is a reward after – a movie night!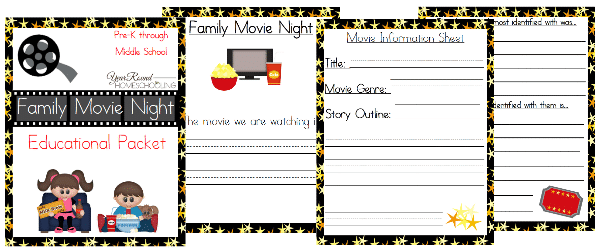 Unit studies are a great way to extend your movie night for educational purposes. They do take a bit of planning if you're starting from scratch, but then you can cater your activities to your children's interests, learning abilities and styles. You can easily design your own movie unit study if you're unable to find one for a specific movie or one that fits your homeschool!
My children are teenagers and the movies we watch together provide a lot of opportunities for discussion. Sometimes there are difficult topics that I want to discuss with them. Other times they pick up on a theme that I didn't even notice. This is a great way to get your kids to open up to you without them realizing that is what they're doing.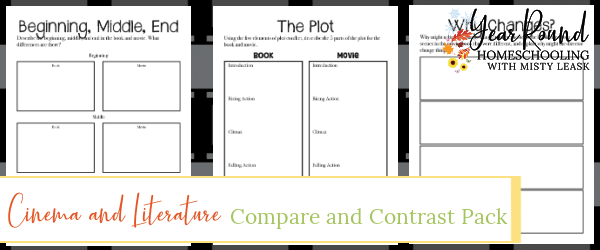 Writing is a skill that every child will need throughout their life. However, not all children enjoy writing. You can encourage your children to write about what they learned from the movie you watched as a family. Whether you have them write an essay on a specific topic or just a paper on the movie itself, is up to you and dependent on your child's age and ability.
Spending time with our children is an essential part of their education. After all, isn't that why we homeschool? These types of moments are what make memories that last a lifetime! Take a chance, try something new – make movie nights a part of your homeschool and see what the whole family thinks!