Whenever I think about Emma Woodhouse I can't help but smile. Jane Austen's story of Emma makes me laugh. This Emma Book Study will require your students to delve into each of the characters after reading the book.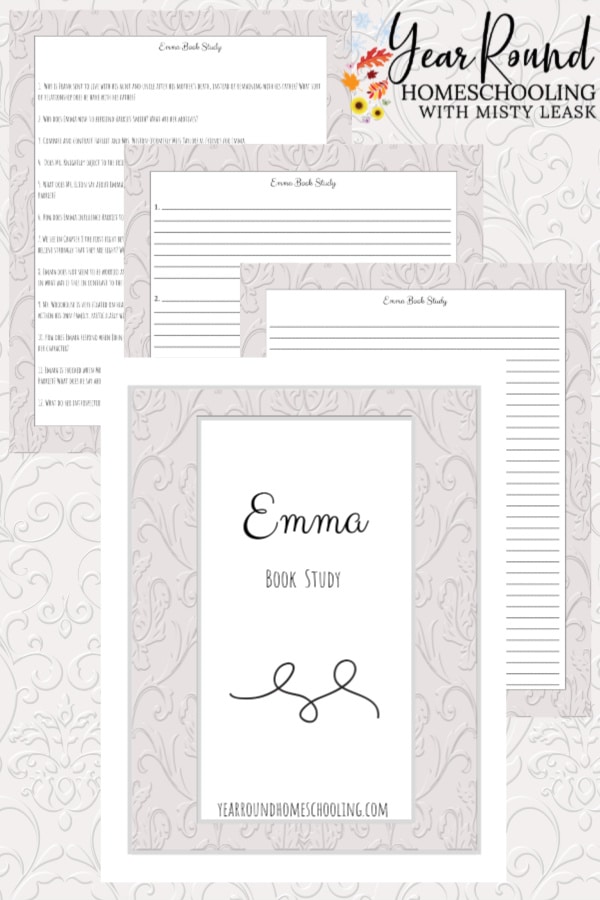 While Emma will have your tweens and teens laughing, there are countless life lessons for them to learn along the way as well.
The Emma Book Study Pack is filled with questions that you can use as discussion topics if you're watching the movie together or your students can complete them on their own.
There are several different styles of paper included designed to give you the utmost flexibility to customize the study to your students
My love for Jane Austen was inspired by the time my mother and I spent enjoying her writings together. I'm blessed to be creating the same type of memories with my daughter.
Classic literature not only teaches our children, but it provides countless opportunities for family time and memory-making. I encourage you to add more classic literature to your homeschool, I know without a doubt that you won't regret it.
Since I love everything Jane Austen, so don't be surprised to find more book and movie studies showing up from time to time in my store.