Sitting down to color a picture can be a very relaxing activity for children and adults. These Florida Coloring Pages are a fun geography resource for the entire family.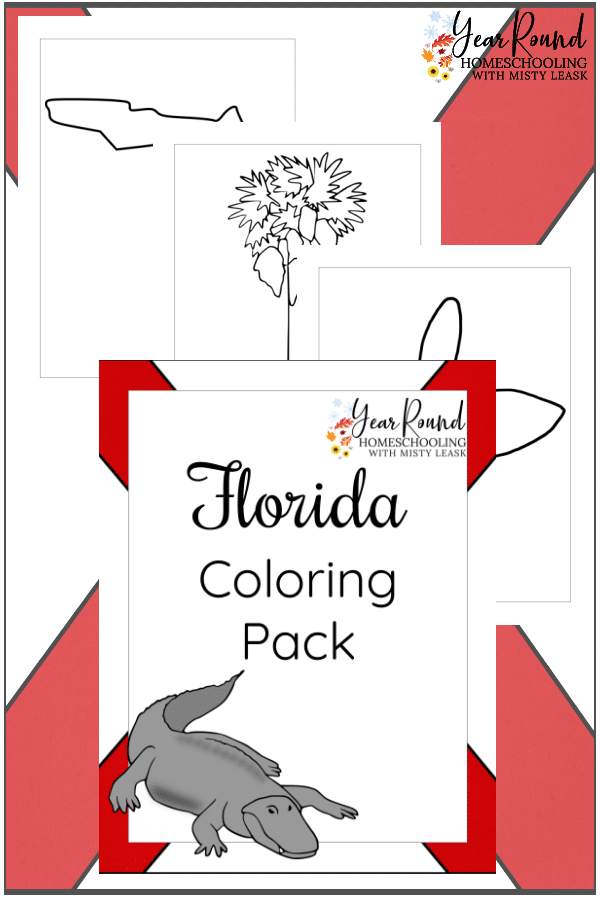 Studying geography with my kids is one of my favorite things to do as a homeschool mom. Whether it is part of our specific geography studies or we're just traveling the world virtually, I love it.
Traveling has been part of my life since I was born. My parents were missionaries in Mexico when I was very young and my dad joined the U.S. Navy when I was almost 5 years old.
So, it is no surprise that I truly enjoy seeing the world and sharing it with my children.
While I won't always be able to travel with my kids, I am doing my best to take them to see as many places as I can while they're in my home.
'The Sunshine State' was never a place that I thought that I would enjoy visiting multiple times.
However, when we started taking our children on cruises, Fort Lauderdale became our favorite cruise port.
I learned more about alligators from one of our trips to Florida than anywhere else in my life.
My daughter's favorite memory of 'The Sunshine State' was also the alligators that we saw when we were there as well.
These Florida Coloring Pages will help bring the state to life for your kids whether you're able to visit in person or not.