This Florida Field Trip Guide makes planning your educational activities in 'The Sunshine State' easy!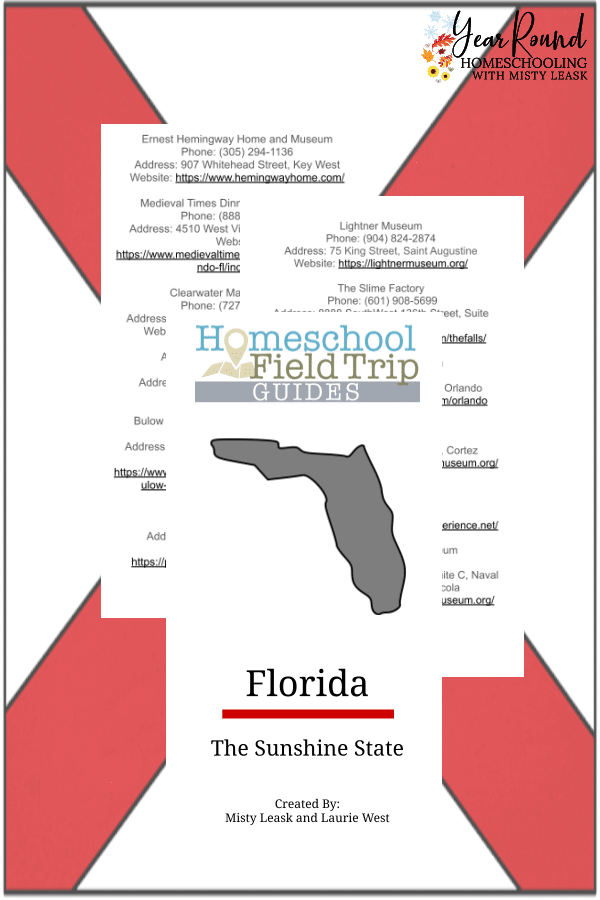 On one of our cruises out of Fort Lauderdale, we had the opportunity to visit the Everglades Holiday Park. While we were there we attended one of their Live Gator Shows and went on an airboat tour.
Have you heard of the 'Gator Boys'? If so, you'll definitely want to make this a stop on your next trip to 'The Sunshine State' as this is the home of the 'Gator Boys Alligator Rescue'.
I wasn't sure if I would be able to handle the speed of the airboat, but once we got going I was able to get used to the motion and speed enough to enjoy the trip through the everglades.
It was a very educational trip, I walked away with an understanding and appreciation for alligators that I wouldn't have imagined I'd have at any time in my life.
While Florida is known for its gators, there is a lot more to 'The Sunshine State'.
Inside this Florida Field Trip Guide, you'll find 20+ field trip ideas that the entire family can enjoy.
I've included several different types of field trips to ensure that everyone in the family can pick one to visit during your time in Florida.
As this is a digital field trip guide for Florida, you can either print it out to have in hand on the road or use it digitally on your phone, tablet or PC.