Studying 'The Sunshine State' with your kids in geography? These Florida Notebooking Pages are a fun resource for any writing assignments they need to complete.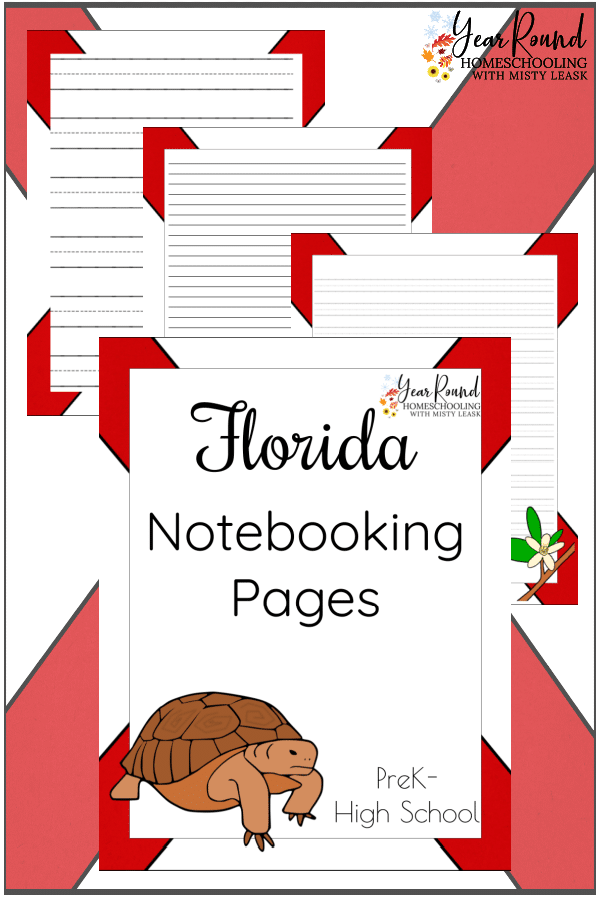 Whenever we plan family vacations, I make our destination part of our homeschooling journey.
My children spend time learning about the geography, history, culture, food and more in preparation for our visit.
While this is part of their homeschooling, it also excites them to discover places they want to see while we're there.
Depending on what type of vacation we're going on, my kids often learn about more than one place at a time.
If we're heading out on a cruise, they at minimum learn about 3 countries before we step foot on the ship.
Our favorite place to head out on a cruise from is Fort Lauderdale, Florida. So, they've visited 'The Sunshine State' several times.
As part of our vacations, my children receive several writing assignments that they can either work on while we're away or after we've returned home.
While writing isn't always a favorite subject, especially while on vacation or just returning from it, notebooking pages add an element of fun.
Whether you're heading out on a cruise from one of the ports in Florida, studying or visiting the state itself, these Florida Notebooking Pages are an enjoyable addition to your child's geography studies.