Spring brings all things fresh and new! Flowers bloom, birds sing and bees are busy buzzing all around! The newness of spring is so refreshing after the long days of winter! Students love being outdoors and running around in the sunshine (and even the rain too sometimes!), but on the days when learning is happening inside they will enjoy using fun, spring themed homeschooling resources!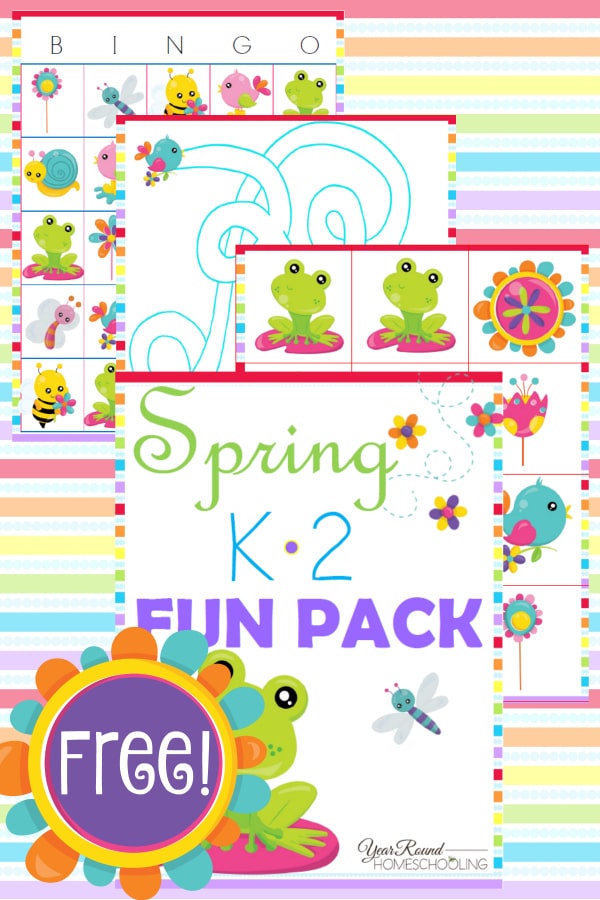 Inside you'll find spring bingo cards, a matching game and mazes that your K-2 students will enjoy!
To receive this Free Spring Fun Pack you MUST sign up to receive our emails below.
Be sure to check your spam for the freebie. It will be coming from [email protected]
If you're viewing this as an email, please click here to input your name and email address to receive your free printable!