Thanksgiving is right around the corner and it's a great time to start preparing for Thanksgiving fun and learning! I designed this Thanksgiving Fun Learning Pack to help you give your kids the opportunity to learn about your family traditions, celebrate the holiday all while having fun too!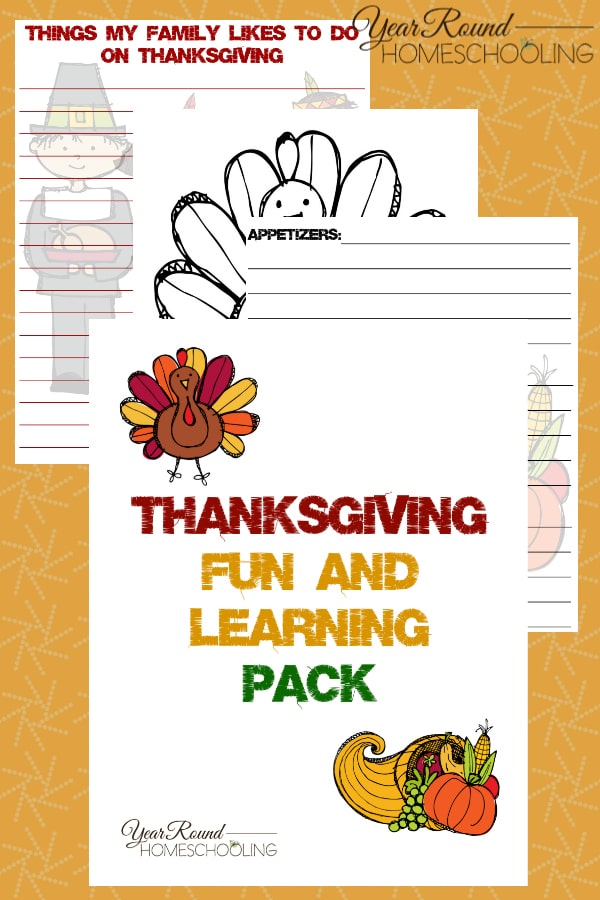 Inside our Thanksgiving Fun and Learning Pack you'll find more than 25 pages of Thanksgiving fun and learning sheets for your kids! Including; family tradition story pages, menu planning sheets for your little chefs, Thanksgiving journal pages, recipe cards and much more!
Keep your Thanksgiving family traditions alive and ensure your children know them so they can carry them on!
To receive this Thanksgiving fun freebie you MUST sign up to receive our emails below.
Be sure to check your spam for the freebie. It will be coming from [email protected]