I love being outside surrounded only by nature. There is nothing like the sound of the ocean waves crashing on the shore and the crisp, clean scent of the pine trees. The oceanside and the woods are my absolute favorite places to be. Getting started with nature journaling is a great way to get you and your kids outside throughout your homeschool year!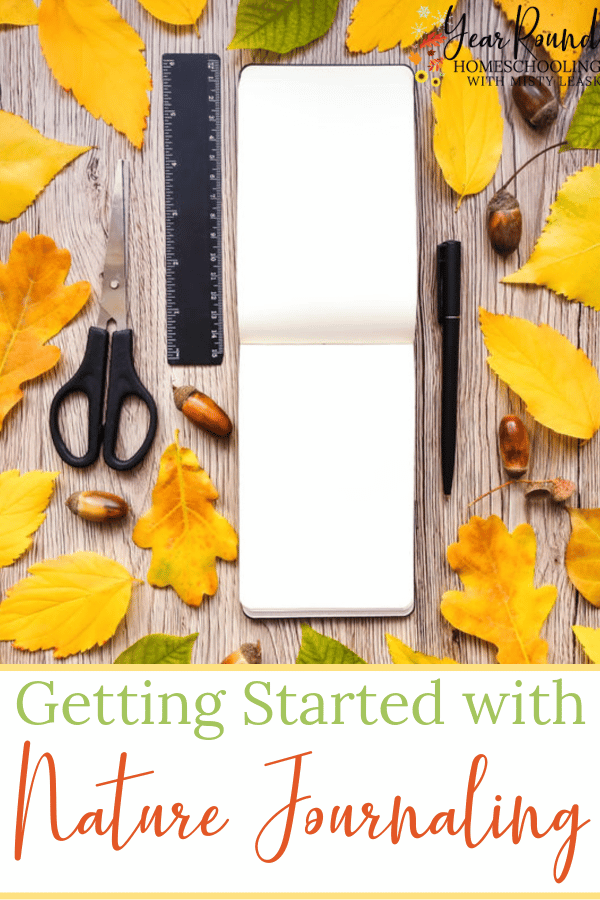 My children have loved exploring the woods since they were tiny and as teenagers, they often head up a local mountain to explore on their own. Our combined love of nature has allowed us to enjoy homeschool beach and woods days throughout our homeschooling journey.
I believe that education should be filled with experiences, so we get out of the 4 walls of our home as often as possible. Children need to have as many sensory-based learning opportunities as possible because these activities help cement the lessons we're teaching in our homeschool.
Nature provides amazing ways for our children to learn through experiences. We don't have to (nor should we) rely on curricula to teach our children all about flora and fauna.
There are many ways to complete nature studies in your homeschool, but one of our favorite activities is nature journaling. Through nature journaling, your children can complete many different activities for your children to record what they've learned through their experiences in nature.
How to Get Started with Nature Journaling
1. Choose your journal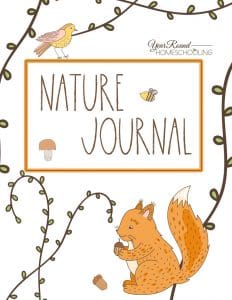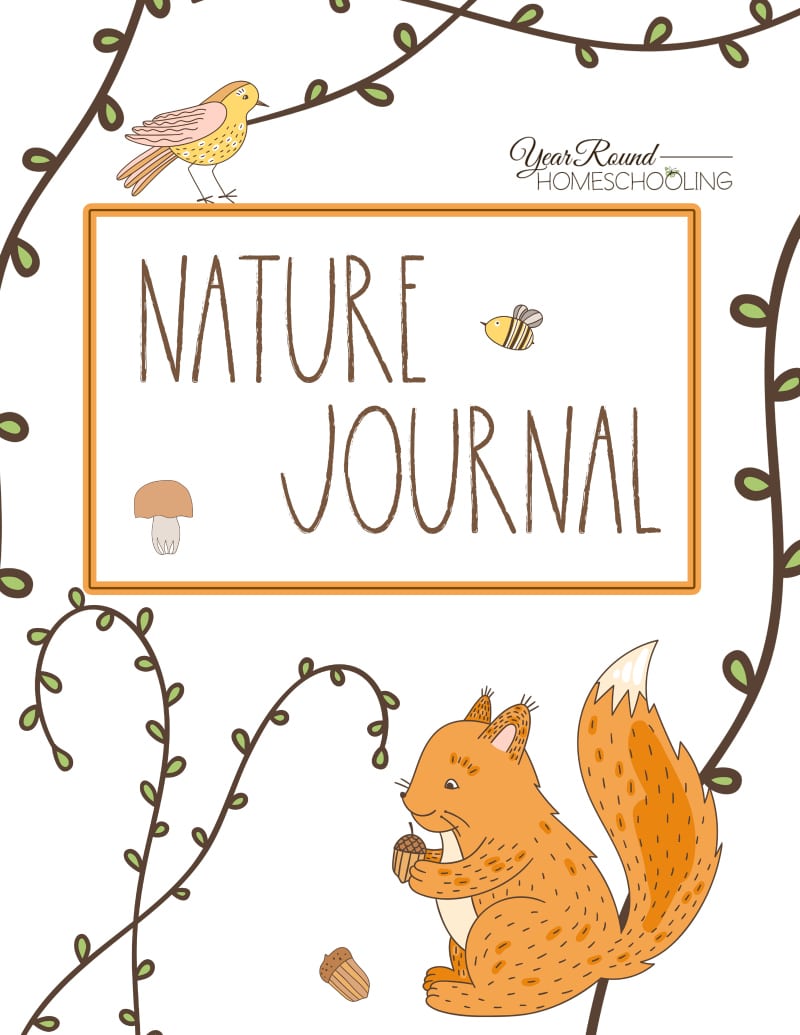 We've used simple subject notebooks, leather-bound journals and printable nature journals at different times throughout our homeschooling journey. It doesn't matter what type of journal you use, just pick one to get started with. You can always choose a different type/style for your next trek.
2. Select your nature trip
What type of nature do you want to see/study? The woods provide amazing flora and fauna. Oceanside nature includes water, sand, shells and more. Backyard nature watches can include birds, bees, grass, flowers and trees. Garden nature studies feature bugs, worms, seeds and plants.
3. Share details
Give your children the tools, a pencil and a journal and instruct them to record what they experience through their senses while in nature. Be sure to remind them of all their senses, (see, taste, feel and touch), sometimes children get stuck just on what they see while they're outside in nature.
4. Get outside
I know this seems like a silly step to include, but I know firsthand how hard it can be to put the books away and leave the housework behind. I promise it will be worth it, in fact, I often find myself invigorated after some time out in the woods. If you need a bit of motivation, head out to the woods for an afternoon! The fresh air and aroma from the trees will do you (and your kids) more good than you know!
5. Take your time
Remember you're outside to enjoy nature. This isn't a race, it is an experience. Take plenty of stops along the way and add to your nature journal. Sketch animals or footprints you've seen. Press or trace a flower or leaf. Record what you've seen, smelt, touched and heard through poetry, a simple written entry or short story.
Getting started with nature journaling is that simple. Once you've gotten started all you need to do is repeat. The truth? Heading outside is the hardest part of it. So, what are you waiting for? Put on your sneakers (or flip-flops if you're headed to the beach) and get outside!
What is your best tip for getting started with nature journaling?