Kids love balloons and science experiments! How about putting the two of them together for a fun, science class? Your kids are sure to have a great time watching the fun chemical reaction while completing this science experiment!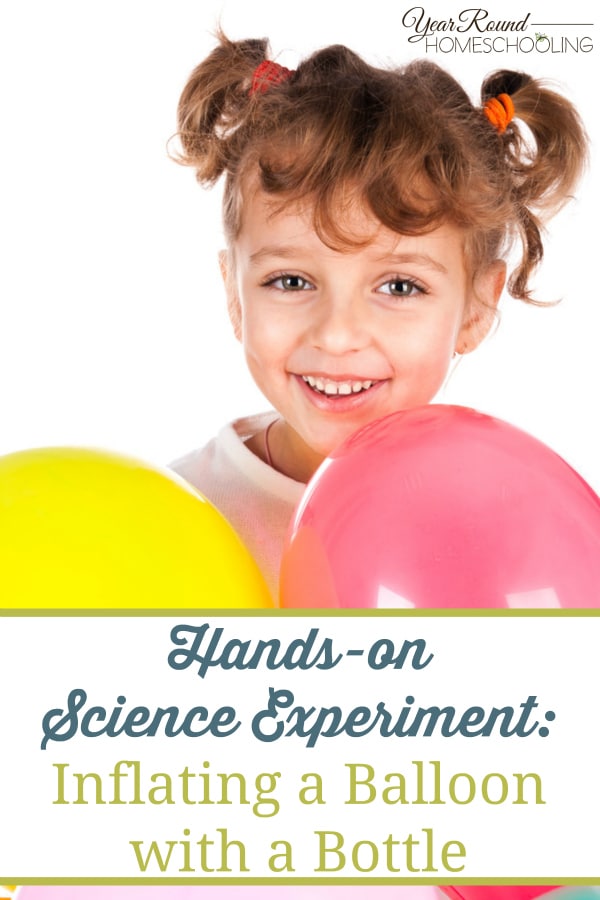 Ingredients:
1 Tablespoon (15 ml) bicarbonate of soda (baking soda)
3 Tablespoons (45 ml) vinegar
Equipment:
Balloon
Measuring spoon
Funnel
Empty plastic water bottle (500ml)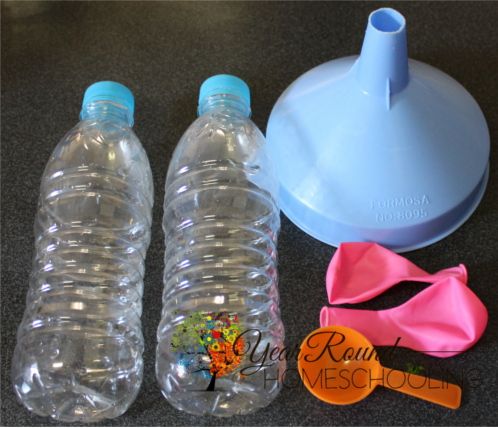 Method:
1. Attach the balloon to the funnel
2. Pour the bicarbonate of soda (baking soda) into the funnel and ensure that it goes into the balloon.
3. Rise the Funnel, make sure that all the bicarbonate of soda (baking soda) has been removed.
4. Using the funnel, pour the vinegar into the bottle
5. Twist the balloon and slip if over the mouth of the bottle without spilling the contents into the bottle. Make sure that it won't slip off by slipping the top of the balloon over the lip.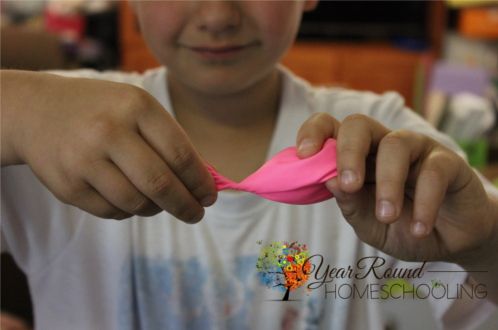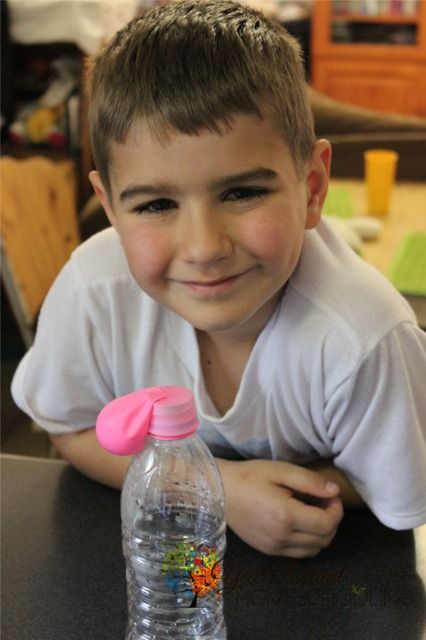 6. Lift the balloon so that the bicarbonate of soda (baking soda) falls into the vinegar and watch the reaction fill the balloon with carbon dioxide.
Discuss what happens when the bicarbonate of soda (baking soda) and vinegar mix. You can read more about the chemical reaction in this experiment HERE.
Koko, 8 years old, loved doing this experiment. Watching his reaction to the balloon filling up with air was amusing.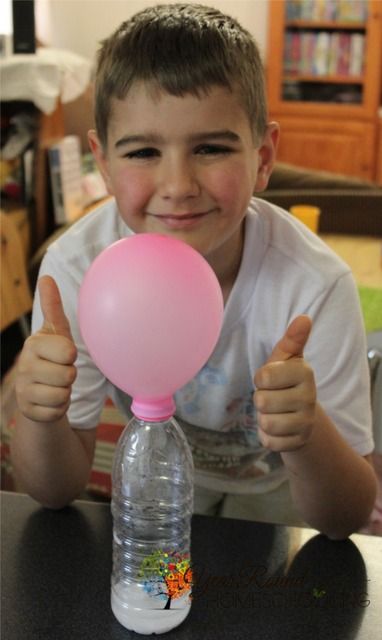 When adding your filled balloon to the bottle, make sure it slips over the lip, or it will fly off and you'll have bicarbonate of soda and vinegar everywhere. If this does happen, quickly slip the balloon over the lip again and and watch the balloon fill with the remainder of the carbon dioxide (it will not inflate, just lift a little). Alternatively, you can use an elastic to secure the balloon to the bottle.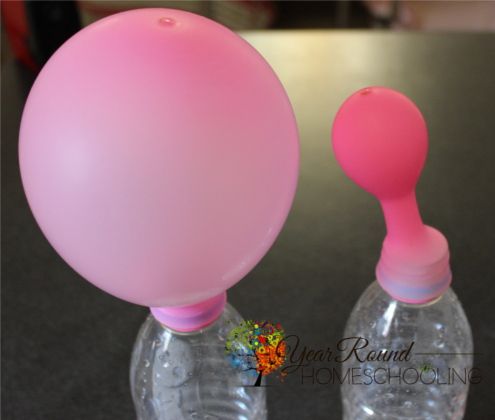 What fun science experiments have your children enjoyed doing this year?

The following two tabs change content below.
Momma Jo is a homeschooling blogger who hails from Johannesburg, South Africa. She is a wife and mom of 4 children aged 12, 7, 5 and 3. Her family are all avid readers and love spending time together at the soccer fields, watching movies and spending time at the air rifle range.