This month we made Jello Plastic Stained glass windows, I was inspired by this post on About Education
**!!Warning!!**
THIS MIXTURE IS NOT EDIBLE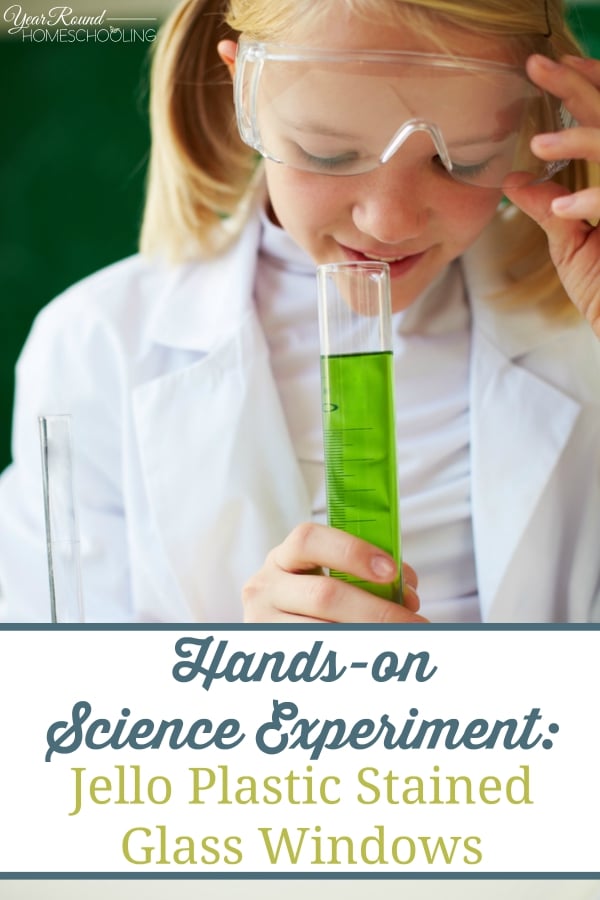 Ingredients:
1 Envelope unflavored Gelatin
3 tablespoons (45 ml) boiling water
Food coloring
Plastic lids or silicone molds
Paintbrush
Scissors
Method:
1. Place the gelatin in your mixing bowl. Have an adult spoon the boiling water into the gelatin. Stir until the gelatin is completely dissolved.
2. Divide the gelatin mixture among the plastic lids.
3. Add a drop of food coloring to each lid. Stir gently or let the color sit and see what happens. Try dragging a paintbrush through your drop of food coloring to make a cool effect.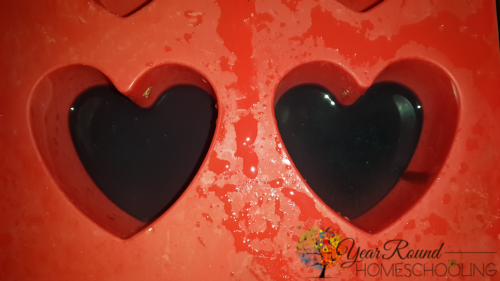 4. Leave the lids on the counter for several days until the gelatin mixture is hard and dry (we put ours in the refrigerator to speed up the process). Pop the hardened gelatin from the lids. You now have Jello Plastic!
5. Ask an adult to help you cut the plastic into interesting shapes and designs.
We decided to stick our jello plastic on the kitchen window. We didn't make the second heart thick enough, so it didn't survive the de-molding process. For better results, leave to set overnight.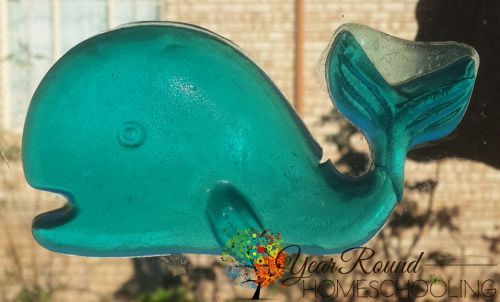 Side note: To make a stained glass window, hang your Jello Plastic where the sun can shine through it. We hung ours on the sliding door in our living room!