Can you say 'Aloha'? These Hawaii Notebooking Pages are the perfect addition to your study of 'The Aloha State'.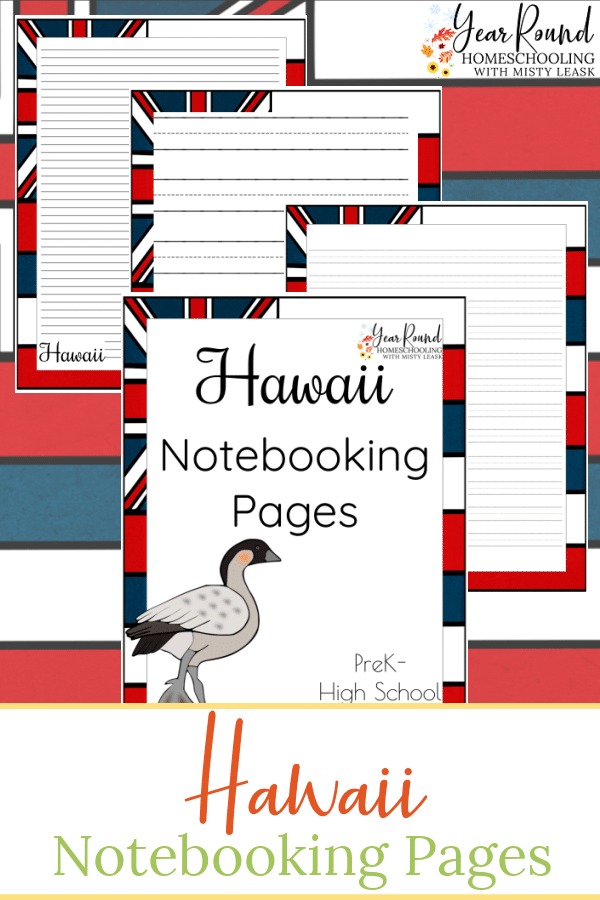 One of the places that my husband and stepson have always talked about visiting is Hawaii.
Since I love the beach, if we were to plan a trip there I certainly wouldn't complain. However, it has never been a destination on my 'must visit' list.
The best part about visiting different places around the world is seeing how different God made the world. It really is amazing.
From the snow-covered mountains to the dry deserts, from rainforests to prairies. All beautiful in their own way, but so very, very different from one another.
Whether you're able to visit 'The Aloha State' in person or virtually, there is so much for your kids to learn, experience and see.
A great way to encourage your children to really pay attention during their studies is to use notebooking pages like these.
They are a fun way for kids to share both facts/information that they've learned and what they found interesting/enjoyable.
With my own children, I've found that both writers and reluctant writers enjoy having fun, themed pages to use.
Sometimes it just takes a little bit of something different to encourage children to be inspired and love learning.
Homeschool moms often need to think outside of the box and be creative when it comes to fun resources.
Thankfully, most of the time, it doesn't require spending an arm and a leg or going to the extreme.
Simple things like these Hawaii Notebooking Pages can change things up just enough to make a geography lesson bit more fun.