Homeschooling high schoolers is such a blessing to them and to you. By keeping your teens home for their high school education you have the opportunity to truly allow them to learn about things that interest them for the future. They also have the option to choose to graduate early if they'd like to. Including high school summer learning is a great way to accomplish that!
Summertime learning for high schoolers does not have to be geared towards graduating early. It can also be a way for your teens to take time to learn about things they enjoy.
Giving our teens opportunities to spread their wings is an important part of homeschooling. We need to ensure that we allow them the freedom to try things that are new to them.
There may be times when we need to give them a little nudge and push them to try new things. Not every teen is ready to step out into the world. Sometimes we have to put them out there and watch them fly.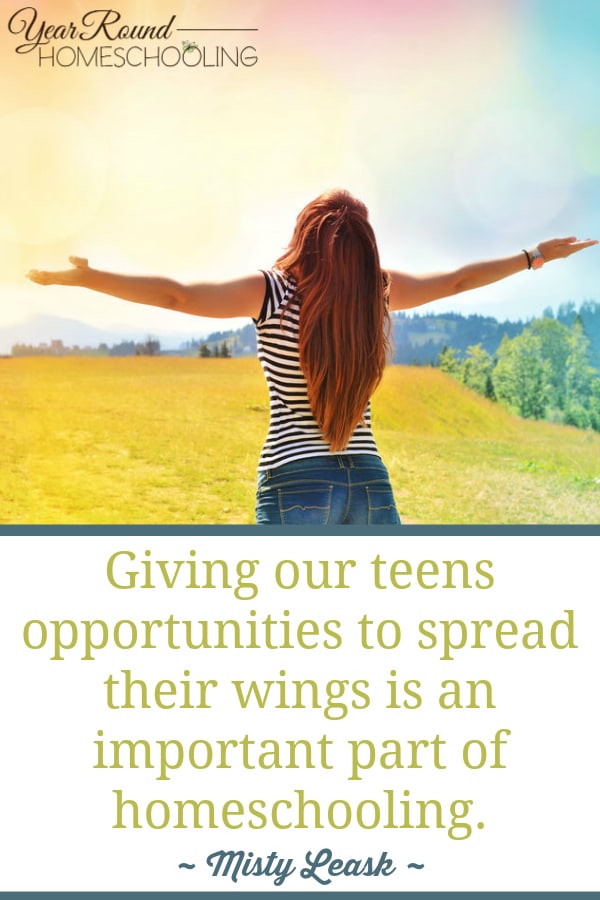 Our favorite summertime high school learning tends to include reading, outdoor sports, watching movies, writing and playing educational games. While summer in Maine is much shorter than I'm used to, we make the most of our summertime homeschooling by being outdoors as much as possible.
I encourage you to hold these last few years of your homeschooling journey close. Time with your teens is precious and high school will be gone in the blink of an eye.
There are certain topics I love to study in the summertime because they just scream summer. That's why I've included them in the High School Summer Learning Collection that I know you and your teens will enjoy.
High School Summer Learning Collection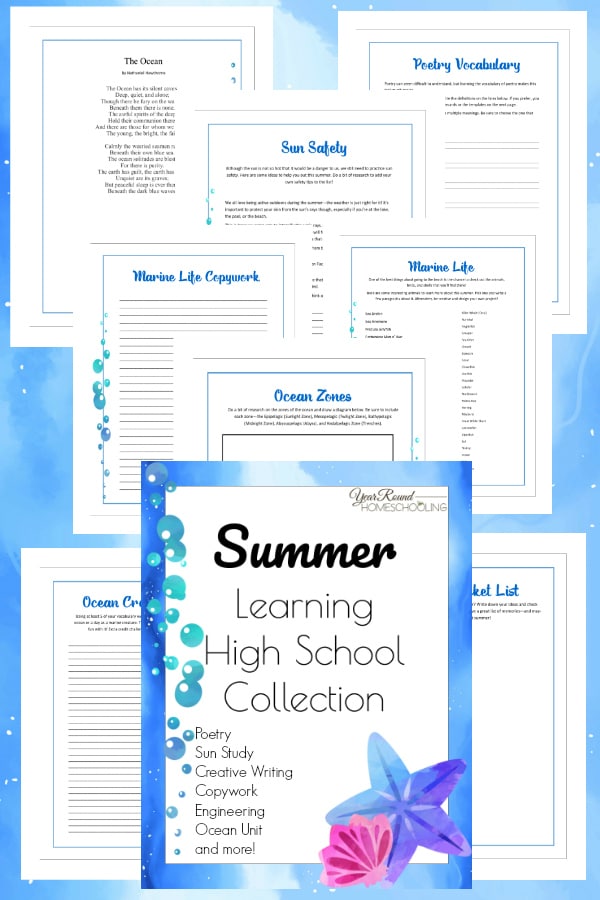 Summertime learning is what this high school collection is all about. Your teens will enjoy learning this summer while completing creative writing, poetry, copywork and engineering activities and they'll learn all about the sun and oceans too!
There are several summer-themed activities for your teen to enjoy! Inside you'll find over 30 pages including…
Ocean Unit
Vocabulary Activities
Poetry Worksheets
Creative Writing Pages
Engineering Project
Sun Study
and much more!
Encourage your teen to enjoy learning by making summertime homeschooling fun as well as educational. The activities included in this collection were designed with them in mind. They can complete all of them on their own. Independent learning is a great way to give your teens the freedom that they enjoy.
Your teens will enjoy learning this summer using the High School Summer Learning Collection. It doesn't require textbooks, hours of working at a desk and includes fun activities geared towards teens.
Homeschooling during the summertime doesn't have to take away from your teen's day, it can actually add to them! This collection will give your teens the opportunity to continue learning while studying all things summer!
$7 for the entire High School Summer Learning Collection!