Patriotism should be an important part of your homeschooling journey. Our children need to know the history of our country and the price of our freedom. Patriotic celebrations are not just about fireworks and parades. It is our responsibility as parents to ensure that our children know the truth behind our celebrations. This July Patriotic Challenge is a great resource to make these lessons educational and fun!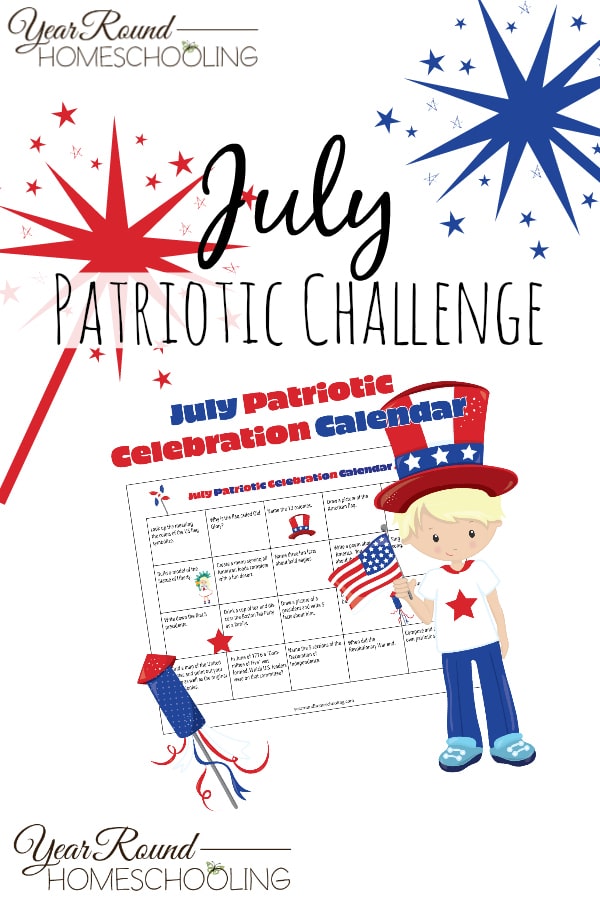 A few of the activities included in this challenge are; naming the first 13 colonies, learning about the Boston Tea Party, drawing the American Flag, singing Patriotic songs and much more!
Looking for more challenges to use in your homeschool? Check out this kindness challenge, writing challenge, get healthy challenge, building challenge, writing prompt challenge and summer bucket list challenge!