I love to organize, but struggle to find the time to do so in the way that I would like. Right now? I'm tackling this Homeschool Organization Challenge.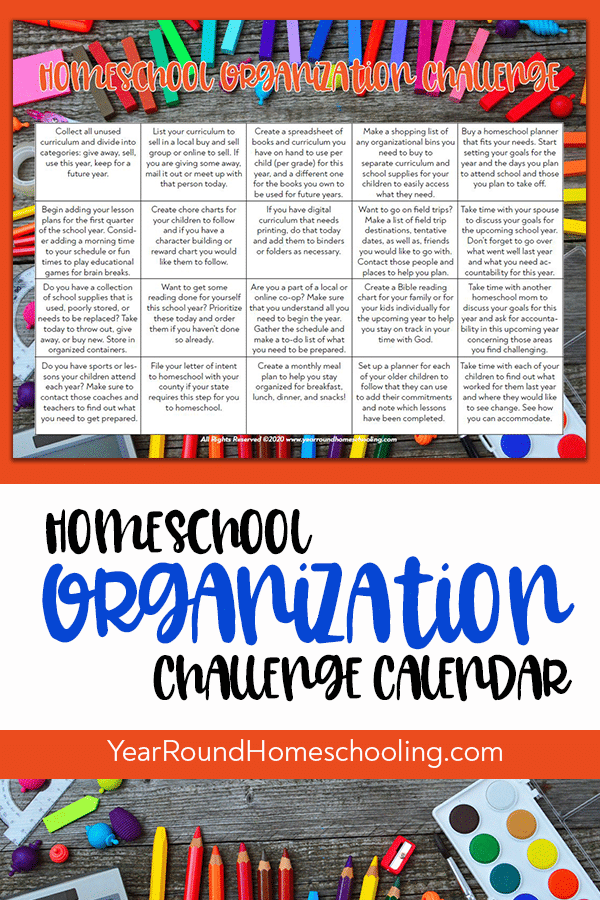 Someday, I hope to have everything in its own proper place, 24/7/365. Until that happens, I organize what I can, when I can.
I love walking through the aisles of Hobby Lobby and imagining what my home could look like if I had a few more dollars to my name.
If I was gifted a shopping spree to any store I wanted, that would be where you'd find me. I could decorate — err organize — my entire house with items from that one store.
Perhaps you're short on time or running behind like I am? If so, I've got the perfect to-do list for you for this month!
This Homeschool Organization Challenge features activities that will help you get (or keep!) your homeschool curriculum, space, schedule, supplies and more in order.
Finding everyday ways to stay organized is important to your homeschool, these are my 5 best tips for doing just that. The best part? You don't have to do it alone!
For even more monthly challenges to use throughout the coming year, be sure to check out my store page here.