This year our sixth child finished the Rod & Staff preschool books. Again I was impressed with what this series has to offer. The workbooks give practice in coloring, cutting, pasting, and following directions while learning neatness and carefulness. Following is a brief overview:
Adventures with Books includes recognizing the 8 basic colors, identifying simple shapes, and understanding a few familiar word meanings.
Bible Pictures to Color has 60 pictures to color, illustrating the 60 stories in Bible Stories to Read.
Counting with Numbers teaches the child to identify, write, and know the meaning of numbers 1 through 10. It teaches number sequence and simple math-related words, such as more, less, first, and last.
Do It Carefully introduces discriminating shapes, letters, and a few words; writing letters and the child's name; and hearing several initial consonant sounds.
Everywhere We Go reviews some of the skills taught in the previous books. The 8 colors, the shapes, and the numbers 1 through 10 are included, as well as writing the letters and the child's name.
Finding the Answers develops thinking skills through hearing rhymes, identifying sequence, understanding sentence meanings, making comparisons and associations.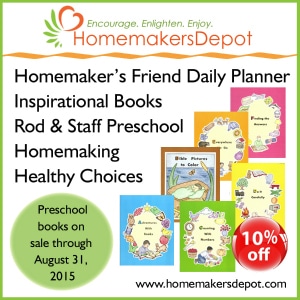 For those of us who homeschool year round, it is time to start thinking about what curricula you may want to choose for your preschooler. Truth be told, a curricula is not really needed for preschool (especially if you have a list of what your preschooler needs to know), but for those of us who love to cover our bases (and secretly fear that we would miss a crucial step if we didn't), this post is for you.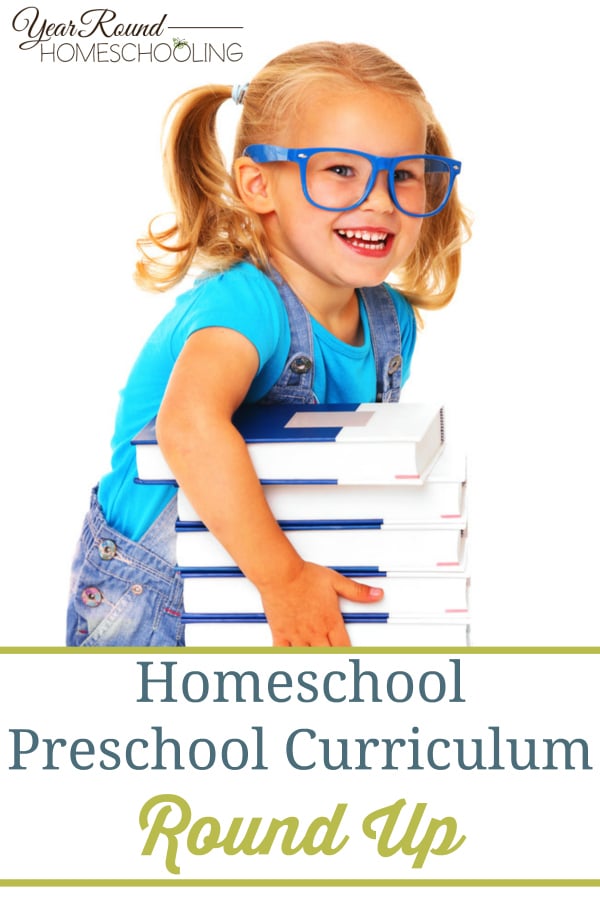 Summary
This curricula seems to be a popular one although I have never used it. As a homeschooler, you have a choice between the Preschool level that is geared towards 2 and 3 year olds and the Pre-K level that is for a 4 year old.
My Father's World is centered around hands-on learning, which is actually quite important at this stage. The basic package includes:
a teacher's manual with a daily hands on activities
read aloud books and poems
and a few more products such as widgits and puzzles
Price Point – $98+
Learning Style – Unit Study
Full Review – Cathy Duffy

Summary
This is a literature based program using classical books such as Goodnight Moon, a favourite of my daughter. Truth be told, I prefer to call it a program rather than a curricula. This program requires that you purchase the book as it lists all the books covered as well as subjects/activities that can be done with each book.
Instead of buying the books, we chose to carry the book list to the library and they ordered all the books a week before we started each lesson. I would recommend borrowing the books from the library and buy the ones that your children love.
Price Point – $35
Learning Style – Classical
Full Review – Cathy Duffy
Summary
This is a program that I've had my eye on ever since we made the decision to homeschool. For Preschool, Abeka has a few options.
Option #1: Homeschool Bible Preschool Kit
This kit contains weekly lessons plans for a year as well as a sing along CD and 5 sets of Bible stories.
Price Point – $53.80
Option #2: Make Your Own
With this option, you can choose the subjects that you want your preschooler to focus on. If you want art then there are a few options for that. If you would like to focus on a few Bible stories then the option exists. There is even a package for fun learning games.
Price Point – $6+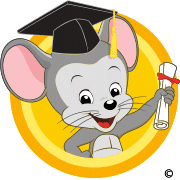 Summary
I have heard nothing but great reviews about this program. ABC Mouse is a full online curriculum for children aged 2-7 years of age. The subjects covered include:
If you would love to see if it is a great fir for your preschooler then they offer a free 30 day trial. I would state that if you prefer to have your preschooler away from the computer then this program will not be for you.
Price Point – $7.95 (per month)
Learning Style – Visual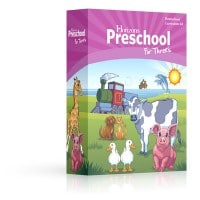 Summary
This is a curricula from Alpha Omega Publications for grades Pre K to 12. The preschool curricula consists of 40 week lessons and includes:
student workbook
workbook companion
a teacher's guide
Bible story reader
Price Point – $73.95

Summary
Little Hands to Heaven is the preschool curricula from Heart of Dakota. This curricula boasts that it is:
easy to use
flexible
fun activities
Bible based
Educational ( early math skills, finger plays etc)
Price Point – $80.97
Learning Style – Unit Study
Full Review – Cathy Duffy

Summary
I loved this curricula when we started homeschooling my daughter. First of all its FREE and the curricula is extremely detailed and is a four stage curricula for ages 2 to 5. My one regret was not having enough paper and ink when I started.
ABC Jesus Loves me lasts for 36 weeks and if you do not want to print all the lessons out, you can purchase the curricula as an e-book through Amazon (click here) or you can get a hard copy through their site.
Price Point – $0 (basic); $30 for printed curricula; $30 for printed student workbook

Summary
While most people associate learning to read with Starfall, they actually offer a membership homeschooling option. The preschool membership includes:
math
science
phonics
vocabulary and more
Price Point – $185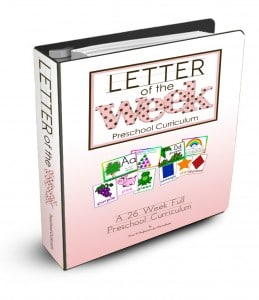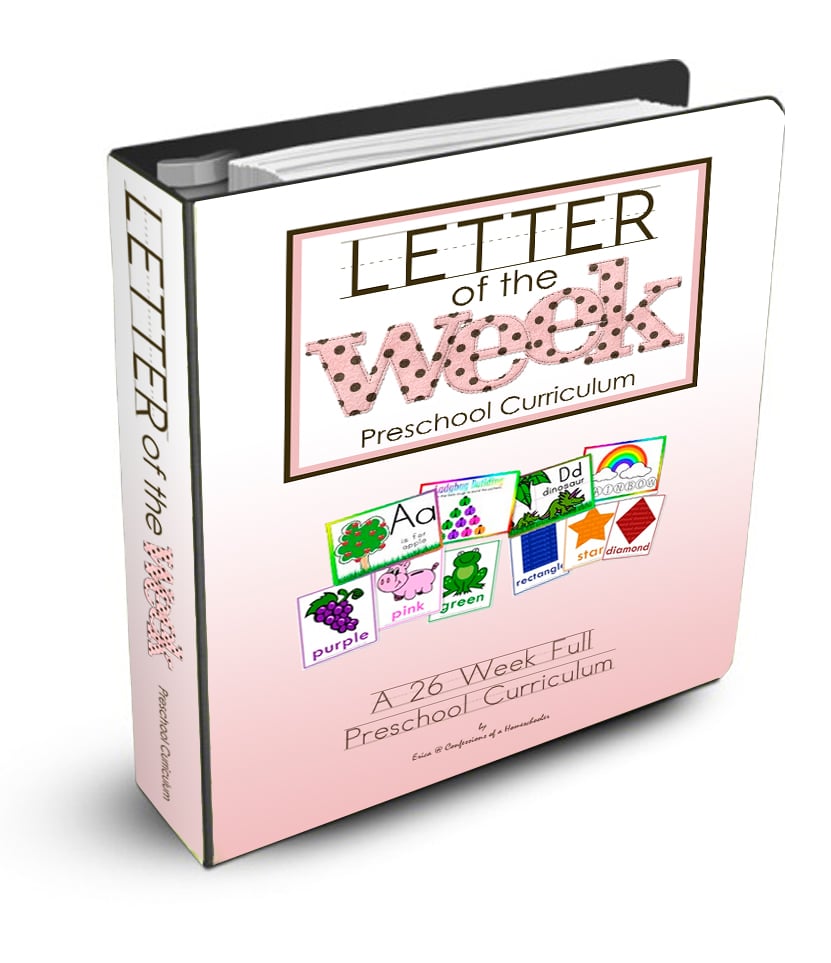 Summary
What preschool curricula round up would be complete without mentioning Erica from Confessions of A Homeschooler's Letter of the Week program?
It is clearly laid out, well designed and it is quite reasonably priced. All you really need is a printer with ink as well as paper. Each week your preschooler is exposed to 1 letter of the alphabet while learning about the different shapes and concepts such as matching and counting.
Price Point – $15
What curriculum have you used for Preschool? What did you love (or dislike) about it?
*Please note that the pricing was current at the time this post was written. Always check pricing before checking out.*
You can find the rest of the homeschool curriculum round up series here.