For years I kept the weight of my children's education all on my own shoulders. With little ones born close together, I never felt like I could handle a homeschool co-op on top of everything else I had going on. It seemed like just one more thing to handle, instead of being a blessing.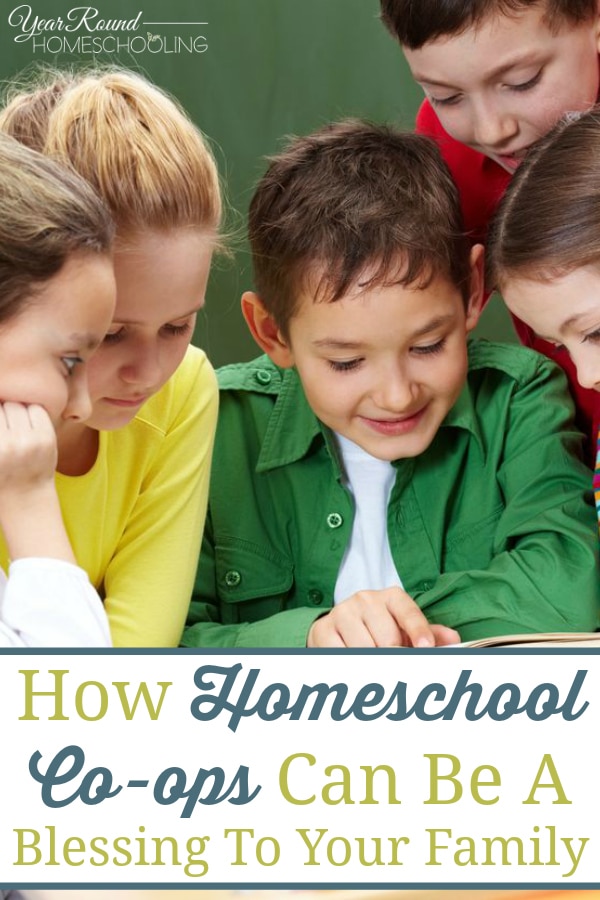 Eventually I got to a place I never thought I would go. Having been homeschooled all my life, sending my children to a private school was not something I ever thought would even enter my mind. After the intense birth of our sixth child that rolled into an extremely challenging first year with her, I was at the point of exhaustion.
You might feel this way as well. If so, it might be time to explore what homeschool co-ops are in your area!
When you think of homeschool co-ops, you typically think of the ones where you have to go and teach classes which really can add extra work to your already busy week. I needed to find one where I wasn't required to teach, and we were blessed to discover that!
The co-op we joined has certified teachers, classroom parties, field trips, and covers all the extras, like art, music, science labs, Spanish and computer class! We drop them off in the morning, and pick them back up again in the afternoon. It basically feels like a one day a week private school.
This option is not a good fit for everyone, but if you feel like you need that one day a week break, it can be a huge blessing! I use that day to work on my online business and get caught up on projects at home, plus spend it with my younger girls.
Take this day to get recharged, and prepared for the rest of your homeschool week! If you attend a homeschool co-op where you must be present, try to build friendships, ask questions of other homeschooling moms, swap curriculum, and share tips. Make the very most out of that day, so you can come home and yes, be exhausted, but also encouraged!
We have had to struggle through a few issues, and it is best to be aware of these before you join a co-op.
~ You might not agree with everything being taught. So far this is minor, but there have been a few things come up. It is a Christian co-op, so it has not been anything terrible, and we're thankful for that.
~Your standards might be different. There were some things we didn't approve of in the drama/music class. We were able to take our oldest child out of the drama class and put him in a study hall. You can't go and make a big scene about these things, just quietly figure out how you want to handle issues that might come up like this.
~ There will be children that might have attitudes you don't like. Our children have been exposed to more current culture things (movies, actors, etc) than normal, from the one day a week. You can't hide them from everything though, so we just talk to them about these things, and explain what they are, and why we don't watch a certain movie, etc.
~It can be hard to adjust your curriculum to lose that one day. If your curriculum has art in it, but they are getting it in the co-op, then maybe skip that in the curriculum you are using. Make sure you take into account what they are learning at the co-op so you are not adding extra stress on yourself during the 4 days you are teaching. Use a planner to schedule out your week so you know exactly what it will look like and so you don't waste time on the days they are home.
I'm not sure if we will use homeschool co-ops every year, but for this year it is just what our family is needing. I'm so grateful for all the options we have as homeschoolers to decide what is best for our family! If you are trying to find a co-op, start asking local friends for suggestions, or look for online Facebook homeschooling groups in your area. You might be surprised with what you discover!
Do you use homeschool co-ops for your kids? If so, what do you love most about it and what do you like least?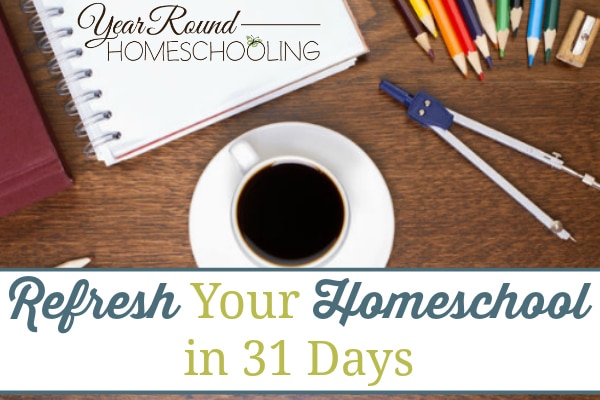 ---
Caroline Allen is blessed to be a wife to her beloved Sean, and mother to six children. She was home schooled all of her life by her precious mother, and now is living the whole adventure over again with her own children! Having been raised with a heart towards modesty, she started Deborah & Co., a clothing company that offers maternity and women's clothes, plus toys, books and more for girls! Caroline is also a consultant for Lilla Rose where you will find beautiful hair clips. She would love to visit with you at her Blog, The Modest Mom.