Are you skeptical about how you can possibly find time in your homeschool day to journal? I hope to encourage you with tips and resources to help you optimize your homeschool through a very simple, customizable, and effective activity – journaling. You will also learn how you can learn more about your family, kids, and yourself with one free resource.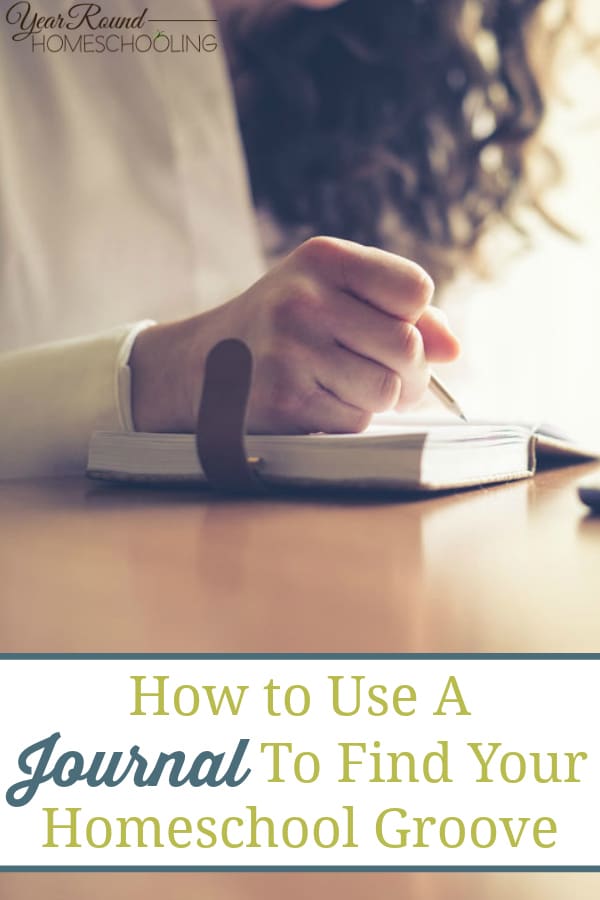 Join me as we dive into the world of journaling and how it can help you refresh and rock your homeschool!
My Personal Experiences With Journaling
When I was a little girl, I kept several top secret diaries. (At least, I thought they were. My brother would always prove me wrong!) I poured my heart and soul into those diaries. They became a special place for me to express my thoughts and feelings, as well as my hopes and dreams.
My childhood diaries were replaced with teenage doodles in binders and super-secret-pass-this-along-and-don't-let-anyone-read-it! notes describing my latest crushes or future dreams to besties.
When I became a community mental health therapist, journaling took on a more mature meaning. I learned the therapeutic value of keeping a journal as a graduate student and gladly passed along those lessons to patients.
Did the art of journaling, with its written expression of thoughts and feelings, change? No! What changed was my approach to journaling and how to use it to boost my everyday life.
Why You Need To Journal As A Homeschooler
As a homeschooler, you need time for self-reflection and evaluation of your current life situation. You have been called to add the responsibility of homeschooling to your roles as mom, wife, domestic engineer, and more. With this added responsibility, you probably find yourself with less time, more to do, and swimming in a sea of "Am I doing enough? Too much? What if I mess up my kids?" and so on.
Maybe, you are lucky and have a supportive homeschool community to turn to when you have questions and concerns. Perhaps this group is helpful…until it is not. For example, when you talk about your struggles with homeschooling your older kids while your toddler is wreaking havoc in your home, you might be showered with plenty of tips and suggestions on the perfect way to handle the situation. Except, the other homeschoolers' advice doesn't work for your family. Maybe you tried all of their ideas and still feel like you are in the middle of a homeschool vortex.
At times you might even turn to family and friends that do not homeschool. You share your worries over your lack of schedule and how is it affecting your children. As you duck for cover to avoid their opinions and warnings, you begin to feel even more hopeless and confused.
What do you do when you want your homeschool to thrive? How do you find your homeschool groove and work on self-growth, too?
You use a journal with intention, acceptance, and love. You dedicate time to self-reflection, honest evaluation, and written expression. You commit to an activity that costs little to nothing but can fill your homeschool treasure chest with more riches than you ever dreamed possible!
4 Tips On Using A Journal To Find Your Homeschool Groove
Now that you know some of the positive effects of journaling, let's get down to some helpful tips. I must preface these tips with this reminder: journaling will only work if you work at it. You can not let your journal sit there, looking pretty and collecting dust. You must put pen to paper (or use one of the other suggestions listed below) and actively work in your journal.
1. Choose your journaling method
The most common form of journaling is paper and a writing utensil. Select a journal that appeals to you. It can be as a simple as a single-subject notebook in your favorite color or a gorgeous floral cloth-covered journal.
If you have an aversion to writing, an additional option is to use a computer and type out your thoughts and feelings. Another possibility is to use a device to record your voice and verbally express your thoughts and feelings.
The best method is the method that you will consistently use.
2. Consider your schedule and plan journaling time accordingly
You know your responsibilities and activities the best. Devote at least one ten minute period of time a week to your journal. If you have more time and want to journal more, go for it! The key here is not to feel pressured or forced.
Ideally, you will be able to carve out special journaling time. You will find quiet, uninterrupted time to dig deep into your thoughts and feelings.
I know what it is like to be a homeschool mom. You are lucky to go to the bathroom without an audience. Do the best you can and you will still have great results.
One tip is to write in your journal when your kids do their writing assignments. You will be setting a terrific example by letting your kids see the writing process take place. You might even get more time to jot down your ideas!
3. Enjoy the process
Your journal is your journal. It will not be graded or compared. No self-editing, like fussing with grammar or spelling. Kick the red pen to the curb! Give yourself permission to open up and pour your genuine thoughts and feelings onto the paper. The more you allow yourself to relax with the process, the more likely you will be to return to it and reap the benefits.
If you have had negative experiences with writing, take it slow. Set a timer for five minutes and just write. You do not have to write a novel or compose a poem. Make a list or jot down keywords and phrases that come to mind. The more practice you have with writing, the more it will come naturally to you.
4. Use themes to guide your journaling
To optimize the use of your journaling time, use themes with specific topics to help you stay focused. If you have limited time, writing prompts are an excellent way to spark your self-reflection and written expression. You will discover that it is easier to find your homeschool groove with a guide.
If you're still not sure how to get started with journaling, I created this free printable Journal For Finding Your Homeschool Groove to help guide your journaling process. This resource includes more tips on maintaining a journal, monthly themes, and weekly writing prompts to encourage you to find your homeschool groove.
A journal is a simple, affordable way to find refreshment for your homeschool. You have the answers inside of you to rock your homeschool. A journal is a way to help you discover those answers, tap your potential and find your homeschool groove.
What is your experience with journaling and how can this activity help you find refreshment in your homeschool?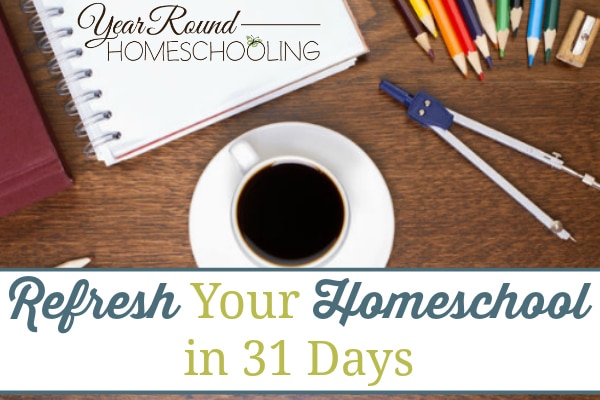 ---
Amy Milcic is a mental health therapist turned homeschool soccer mom to 5 boys.  It is her passion to help homeschoolers find their groove & unlock their unique potential.  She can be found on Periscope @AmyMilcic weekdays for Rock Your Homeschool!  She is also co-owner of Planner Squad, a site dedicated to uniting the planner community.