There are times when reading aloud to your children simply isn't an option and some children do not enjoy reading. However, literature needs to be an integral part of each child's education. Through quality works of literature our children can grow positive character, learn from other's mistakes, build an extensive vocabulary and much, much more! Thankfully in the instances when reading literature is a difficulty or struggle, there is another option – audiobooks!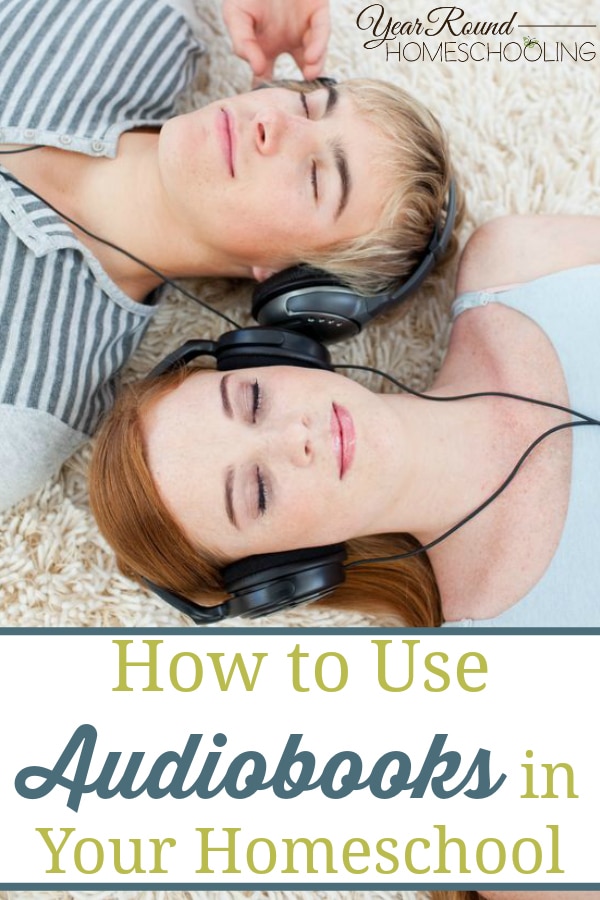 Audiobooks are an easy way to provide your children with the opportunity to "read" quality literature that they might not otherwise pick up. Some children actually prefer to use audiobooks for literature class instead of having a parent read aloud to them. Whether it be the narrator's voice or the background music that rises and falls with anticipation and sorrow, audiobooks can be a God send to a homeschool mom. I know this from personal experience! A few of our favorite audiobooks have been; Pollyanna, Pilgrim's Progress, The Chronicles of Narnia and Captain's Courageous.
This year both of my children have MP3 players and I plan to utilize audiobooks in our homeschool more than ever before. While I do not want to discourage my children from actually reading books, I have discovered that there are several benefits to using audiobooks in your homeschool!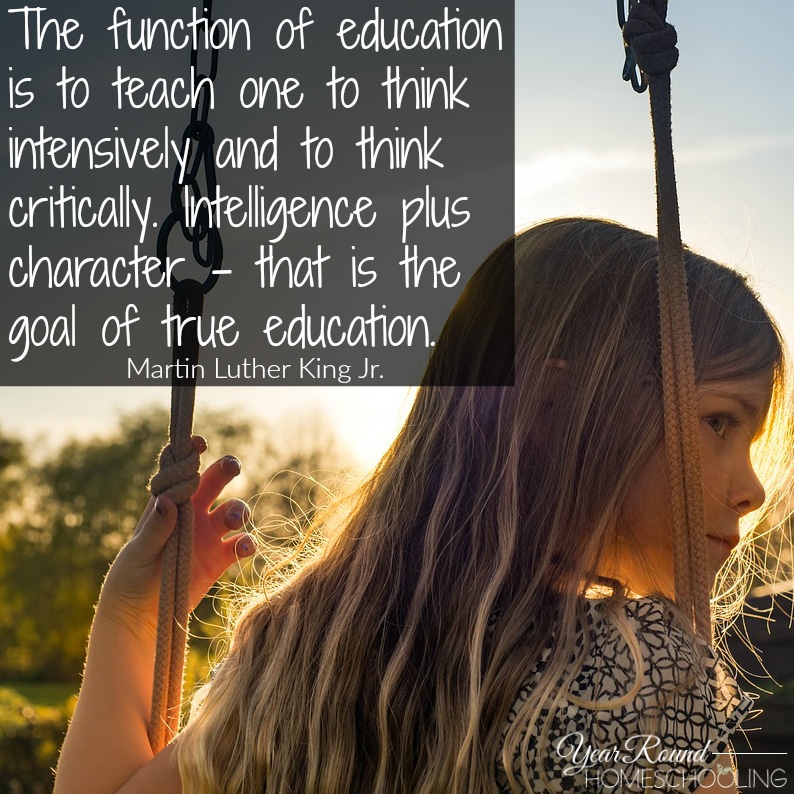 6 Ways to Use Audiobooks in Your Homeschool
There are times in every homeschool day when mom has to work with another child. It is important that children do not become distracted in the middle of a homeschool day though. This is a great opportunity to incorporate audiobooks in you homeschool and provide quality literature for your children.
Children love to explore the world they live in, but if they could they would go much farther than their own backyard. Through literature our children are able to travel to far away lands and dream of magical things while growing and learning as they read! Adventure is waiting to be discovered by children and through the use of audiobooks your children can hear the excitement, anticipation, magic and more in the narrator's voice.
When our children begin to read to themselves, they will happen upon words that they haven't heard before. Most of the time they won't bring their book to us and ask how to say them or what they mean. With the use of audiobooks they will hear words that they do not know spoken and learn the pronunciation and if we're close by we can give them definitions for those words as well.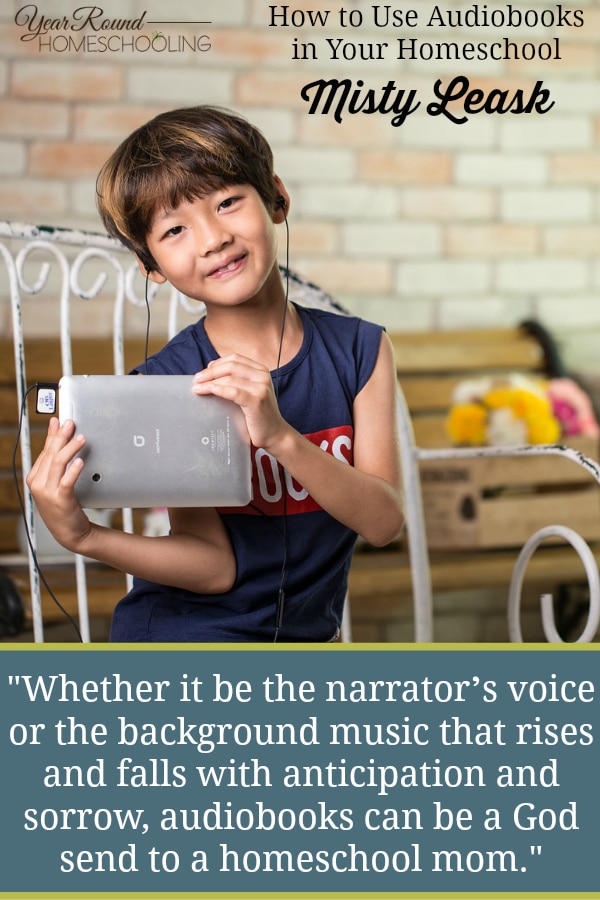 As a Navy Brat I grew up traveling a lot and my children and I have continued to travel visiting family up and down the east coast of the US. Audiobooks are an amazing resource to use on road trips! Whether you pop in a CD so that you can listen along or download them to your children's devices, audiobooks make road trips a lot more fun!
When children struggle to read it can frustrate them to the point of avoiding literature altogether. They read only when necessary for school work, there is no interest in pleasure reading. Audiobooks provide the opportunity for your struggling readers to enjoy quality literature and it might even encourage them to pick up the book themselves and read it on their own after hearing the adventure read to them first!
Over the summer and during the holiday season there are times when we don't want to pick up a textbook or look at our lesson plans. We often use audiobooks to cover literature studies for a day or two while we take a break from a full homeschool schedule.
These are just a few ways that we have used audiobooks in our homeschool and I'm sure that there are many more! I'd love to hear how you use them in your homeschool, so please share your ideas with me in the comments below!