The perfect story for your kids to tell at Christmas time. This Nativity Story Telling Kit is a fun way to help your little learners bring the Christmas story to life!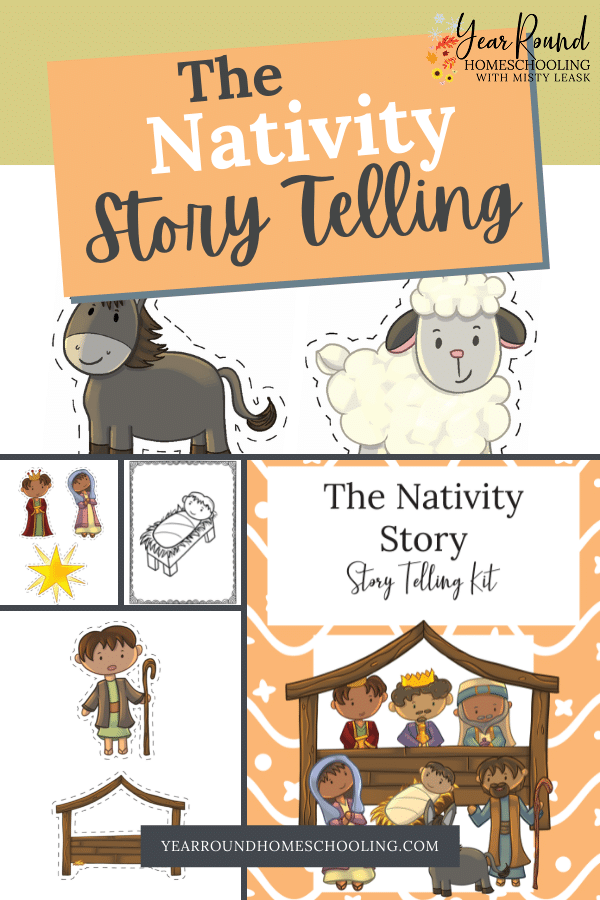 Growing up, my parents chose to stop celebrating Christmas when I was very young because Jesus was no longer the Reason for the Season for most.
They did not want to be part of the commercialization of the holiday.
I love Christmas but know deep in my heart that Jesus is Christmas. Without Him, there is no Christmas.
So, when I became a mom, I knew that I had to find a way to ensure that Jesus was Christmas for my children.
The first Christmas tradition we started as a family was to read the Christmas story first.
Before any presents were opened. Prior to digging through stockings.
This has been our way of keeping Jesus first. Remember the Reason for the Season. After all, it is CHRISTmas.
When my children were very young, I read them a board book about the story of Christmas.
As they grew up, we transitioned to my favorite Christmas book and we began taking turns reading.
To this day, we still begin our Christmas day this way.
Perhaps you need a family Christmas tradition? Children love to tell stories and this is the very best one to tell!
This Nativity Story Telling Kit includes the story itself, coloring pages and cut-out graphics for storytelling fun.