Your little learners will have fun working on their alphabet using this Winter Alphabet Workbook!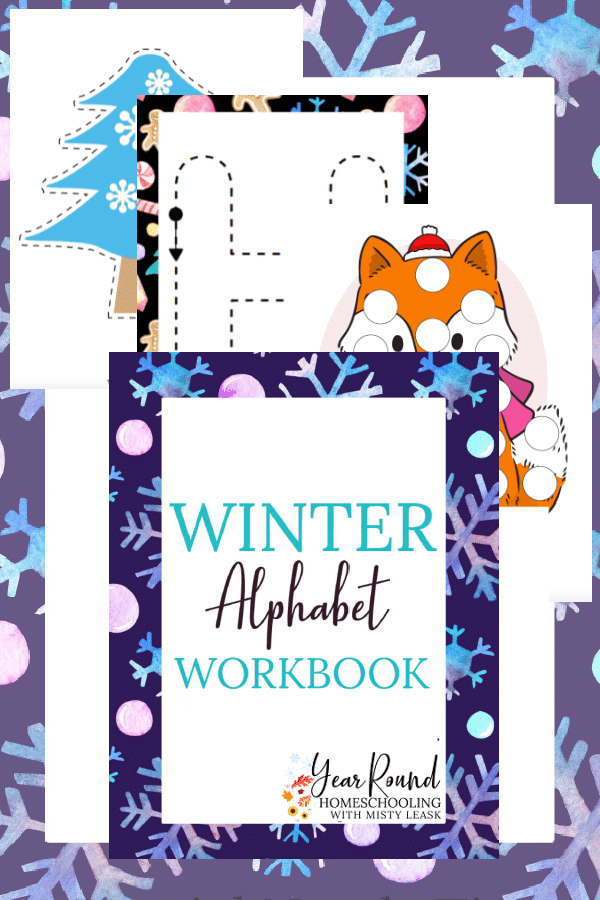 Learning the ABCs is one of the first lessons we teach our children. It often begins with a simple song that when sung by our little ones makes a parent beam with joy.
After learning the letters of the alphabet, kids then need to learn how to write them. This is usually a bit of a harder task for them to learn.
It is important that we don't rush our little learners into a skill that they aren't ready to do.
While some preschool and/or kindergartners may be ready for a fun penmanship pack. Others may not be ready to keep within the lines.
This is nothing to worry about, it just means that you'll need to incorporate fine motor skill activities into your child's day.
This Winter Alphabet Workbook contains 65+ pages of activities that will help your little learner develop their motor skills.
From handwriting practice to tracing activities to cutting practice, this workbook is full of fun winter-themed activities.
Want a sneak peek? Check out the flipbook below!
For even more winter learning fun for your Preschoolers check out my winter matching game and coloring packs.