The Solar System is a fun science study and these Neptune Notebooking Pages are a great resource for kids of all ages!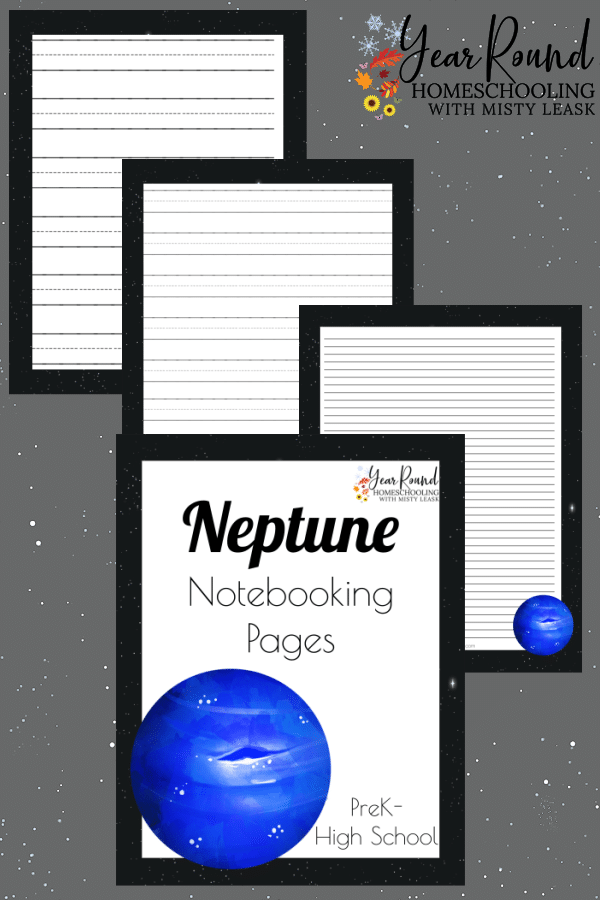 Is Neptune the coldest planet in outer space? How strong are the winds on this distant planet?
Studying the Solar System was one of our favorite science studies. We enjoyed spending time together outside studying the night sky. Creating crafts and art that depicted our favorite planets.
One of the best facts about homeschooling is that you have the freedom to choose. Choose the topic, activity, resources and the length of the study!
I've organized everything that you'll need to study Neptune as part of your homeschool science class. You don't have to put anything together at all! My Neptune Unit Study features a lesson, videos, online articles, literature options, art projects, games and much more.
The layout of this unit study makes it easy for you to pick and choose which you'd like to use, designing the perfect Neptune study for your homeschool.
While plain white notebook paper doesn't do much for inspiration, these Neptune Notebooking Pages add a bit of fun to writing, which can be challenging for some students.
This pack includes Neptune-themed lined pages for all your students from Preschool through High School.