I love new beginnings and having a fresh slate. That is why I love the new year season. Perhaps you could use a fresh start too? If so, I created this New Year Reflection Challenge specifically with you in mind.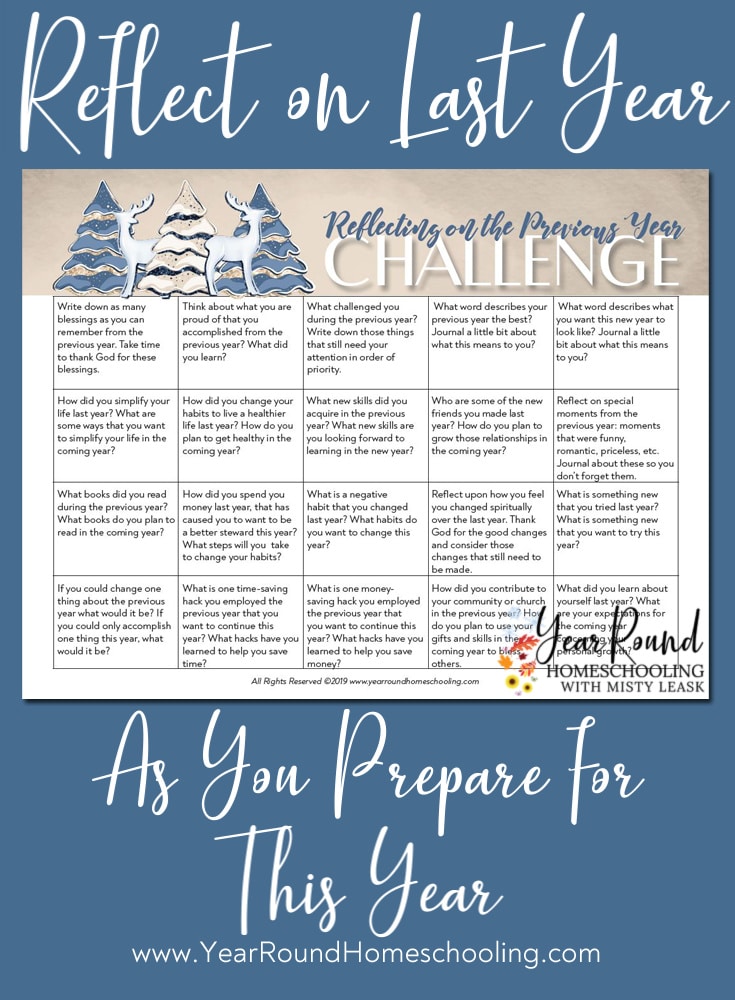 As homeschool moms, it is all too easy for us to forget about ourselves. We have way too many plates to balance, tasks to complete, school papers to grade and a house to clean. However, when we neglect ourselves we are constantly pouring out into those we love. If we are not careful, we will run dry and have nothing left to give.
This New Year Reflection Challenge was designed to help you take care of you by looking back over the last 365 days to see where you've come from to prepare for where you want to go in the coming new year.
This challenge is full of ideas that will help you learn from what you experienced over the last year. A few of the activities included are; reflecting on your accomplishments, habits you want to change, prioritization needs and much, much more!
For even more monthly challenges to use throughout the coming year, be sure to check out my store page here.