**Please note resources mentioned in this post may have been received for free. However, the reviews are my personal opinion. For more information, please see my disclosure page.*
As year round homeschoolers we complete most of our heavy learning during the "normal" homeschool year. During the summer months we spend a lot of time homeschooling outside and doing a lot of child led homeschooling.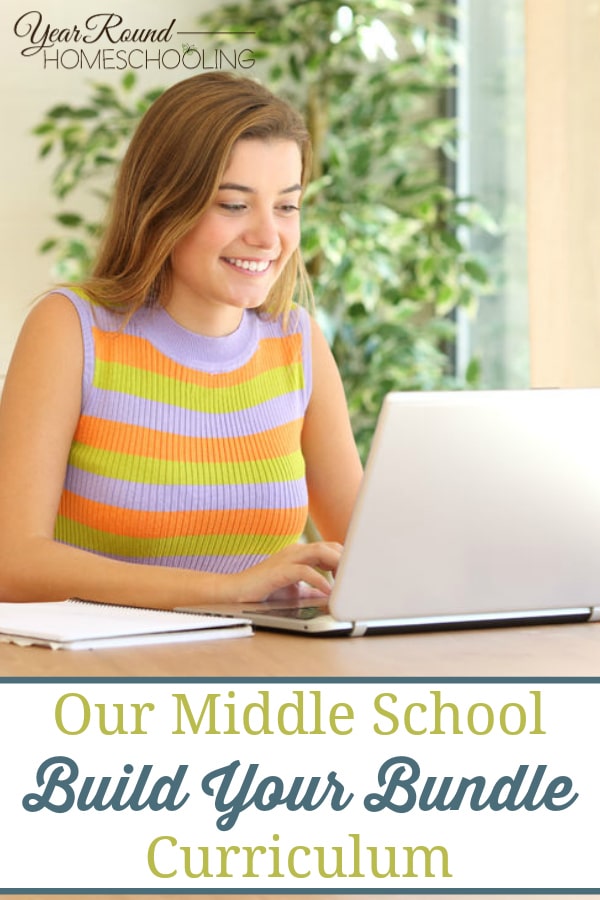 I'm already looking forward to the quieter, more relaxed summer homeschooling months this year. I love getting outside with my kids and watching them learn! Summer is by far my favorite time of year to homeschool.
Last year we used the summer months to test out a possible change to our homeschool curriculum. While we didn't end up sticking with it, we enjoyed changing things up for a little bit.
This summer we're going to be following a much more relaxed homeschool schedule. As always it will be filled with a lot of fun digital homeschool curriculum from our favorite homeschool sale of the year.
My daughter and I looked through the Build Your Bundle Sale together again this year. I was surprised at a few of the resources she picked out for her summer learning. That is why I always encourage homeschool moms to let their children be part of planning their own education. Knowing our children's interests can help guide us as we solidify our homeschool plans for each year.
Our Middle School Build Your Bundle Sale 2018 Picks
A few years ago we looked into using these unit studies, but at the time we'd just purchased our family business and couldn't take them on. My daughter was thrilled to see them included in this year's Brother and Sister Bundle. They were her first choice of over 200 products in this year's Build Your Bundle Sale.
I love that she picked these out because both of us really wanted to do them before and now we are at a place where we can!
The literary guides include:
A weekly lesson plan/schedule
A detailed overview of the content you'll cover (separated by subject!)
Field trip and project lists that fit the time period of the American Girl® you're studying
Party Day details for completing each unit
Notebooking and Lapbooking Pages
Spelling and Vocabulary Lists
and MUCH more!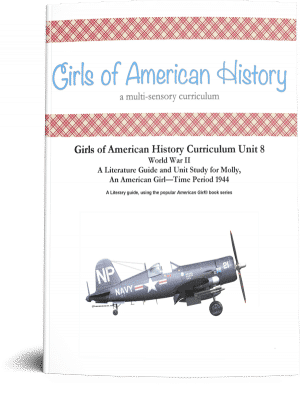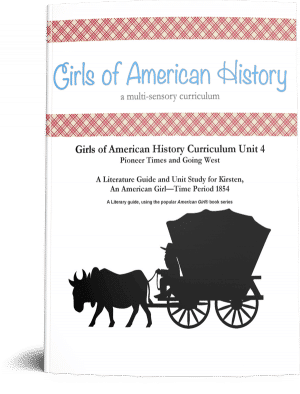 My daughter loves art, so it was no surprise to me that she picked out several of the amazing fine arts resources in this year's
Build Your Bundle Sale
.
This resource follows a Charlotte Mason homeschooling method, however, she includes instructions inside the curriculum to enable any homeschooler to teach their children. *This course is nudity free.
Inside you'll find:
A biography of Claude Monet
23 full color artwork pages
Additional resource list
Artwork decorated lined notebooking pages
Picture study questions for each piece of artwork.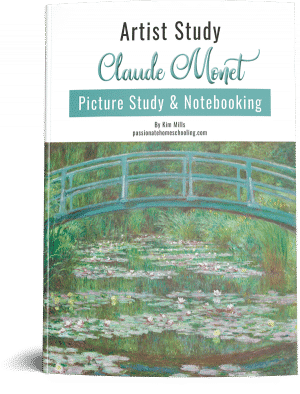 I love this digital homeschool art curriculum! There are just enough details given about each artist to allow the student the opportunity to decide if they want to further their study. *This course is nudity free.
Learn about the lives of 6 artists and their artwork
Study a few pieces of their art
Record what they've learned using the included notebooking pages.
Additional study options available for those who would like to complete a timeline and history extensions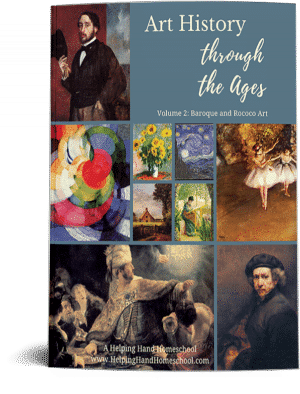 My daughter still enjoys creating lapbooks, so when she saw this she was excited because it is all about artists!
10 different artists
Create 2 lapbooks
Play a matching card game
Additional activities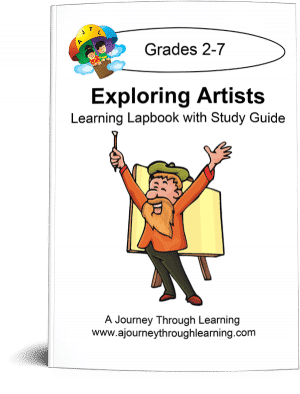 My daughter surprises me often by what she wants to do. She is a teenager now, but there are still a few glimpses of my little girl and I love it! I will encourage her to hold onto that as long as she can because she'll have to grow up soon enough…for now she's still a kid.
Through this new series girls will enjoy….
Coloring, cutting and playing with paper dolls
Memorizing Scripture
Studying Godly character traits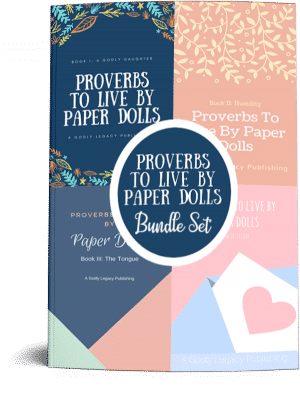 If my daughter (or son!) could just read books for her education, I would never have an issue with her completing her homeschool days!
A Wrinkle in Time Online Book Club combines literature with rabbit trails and lots of fun. *Please note the creator recommends this book/course for students in middle school and up.
Through this online course students will:
Read the book "A Wrinkle in Time"
Complete copywork and dictation
Go on fun rabbit trails
Do weekly projects
Have a party at the end of the class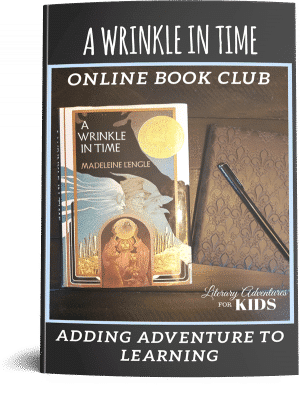 With two teenagers in the home the need for snacks is constant. My daughter loves to be in the kitchen cooking up new concoctions to surprise all of us.
This eBook contains…
45 recipes
Pack-able snacks
Kid approved ideas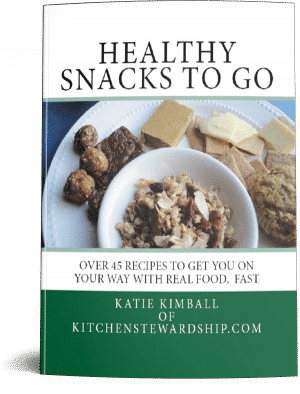 My daughter inherited a love for poetry from her great-grandmother and she wants to learn about poets this summer!
Through these courses students…
Study 12 American poets
Watch videos about the poets and/or their poems
Read poetry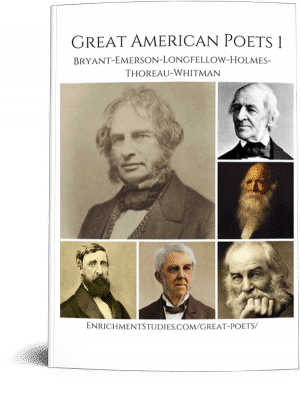 Tea time is an activity that both my daughter and I enjoy, so when see found a homeschooling resource that included that it was on her must have list!
Through this Charlotte Mason inspired resource students will…
Study poetry
Picture study
Shakespeare lessons
Recitation
Composer study
180 daily lesson plans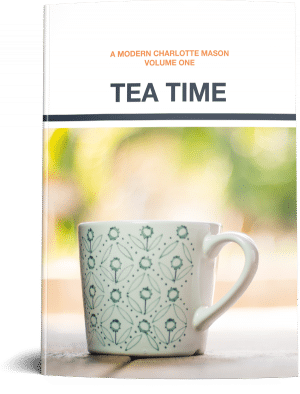 In addition to the amazing resources my daughter picked out for herself, I chose a few resources myself too!
Intro to Shakespeare is a Charlotte Mason inspired, self paced online course designed for 2nd-7th graders, but easily adaptable for older students.
In this course students will…
Learn about Shakespeare
Study sonnets
Complete memorization and dictation
Study a composer
Do a hymn study
and more!
My daughter loves reading about missionaries and has a heart for helping those in need. She is even writing a fictional book about a missionary right now.
To Every Nation is a 12 week missionary study that we'll use for her homeschool Bible class.
Through this study she'll…
Study the lives of 12 real missionaries
Complete notebooking pages
Study character traits
Use copywork pages
*We'll also be purchasing a set of the Then and Now books to deepen and further this study for Middle School.
As my daughter is becoming a young woman, it is time for me to start preparing her for her own life. There are many homemaking skills that I've already been teaching her, but I know there is so much more that she needs to know.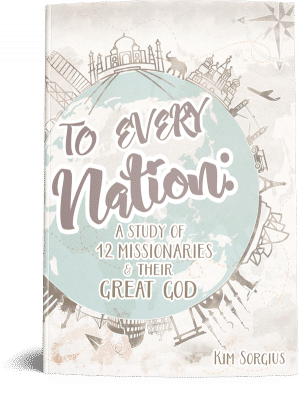 This study includes:
Homemaking projects
Weekly mentoring time with mom
Scripture memorization
Living books
Bible study
and more!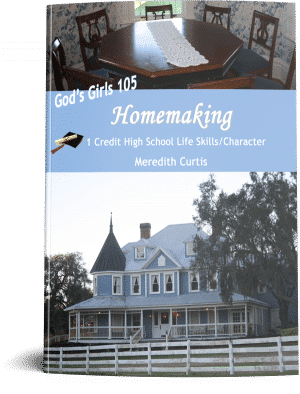 Summer homeschooling is just around the corner for us and my daughter can't wait to delve into these fun resources that we were able to purchase as part of our
child led homeschooling
. The
Build Your Bundle Sale
is one of my favorite
frugal homeschooling resources
and it is such a blessing to be able to find amazing, new homeschooling resources each year!
What are you using for your summertime homeschooling from the Build Your Bundle Sale?