Add this fun pumpkin decorating activity pack to your fall homeschool or family traditions for a new twist on an old favorite!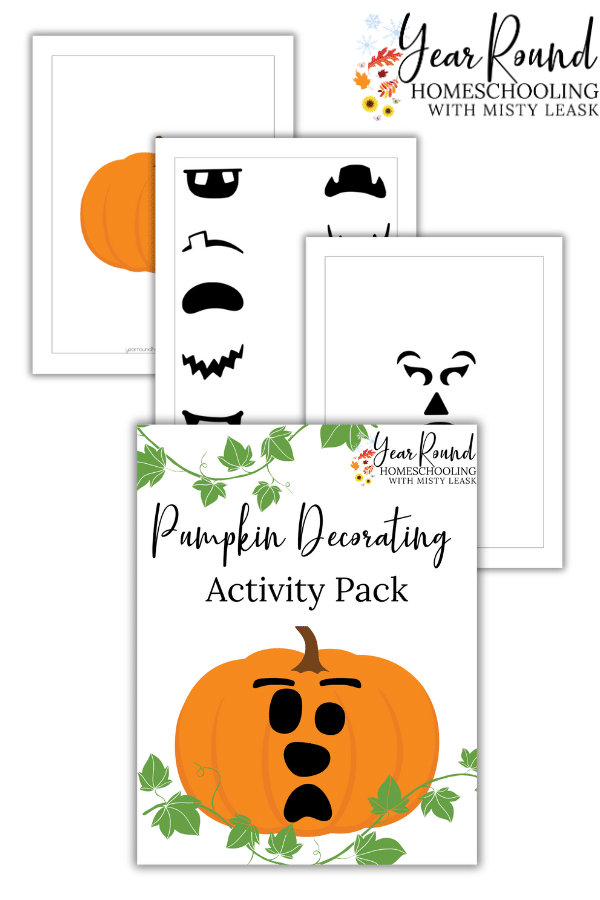 I didn't decorate pumpkins growing up. When my kids were really young it wasn't something they did either.
While I wasn't the keep kids clean ALL of the time type of mom, I did not want the inside of a pumpkin everywhere.
Then I grew up and decorating pumpkins became one of our favorite fall activities as a family.
If you're not into the mess decorating pumpkins create, I get it, really! Then this might be a great option for you!
Perhaps you have littles and handing over the pumpkin carving set just isn't possible right now.
Maybe you have sensory-sensitive kiddos that would not handle sticking their hands inside a pumpkin to clean it out.
There are so many reasons why decorating a pumpkin just might not be right for your family.
That is what inspired me to create this pumpkin decorating activity pack.
I wanted to give every child (and family!) the opportunity to create memories of decorating pumpkins.
Inside this pack, you'll find ready-made faces, a couple of examples and individual sets of eyes, mouths, noses and eyebrows and several pumpkin shapes to choose from.