Little learners are always on the move. Getting them to slow can be a challenge. Especially if they're being asked to do something that is not of their choosing. The key is to make the activity fun for them. These Star Wars Tracing Activities may not be what they would choose to do, but they will have fun completing them.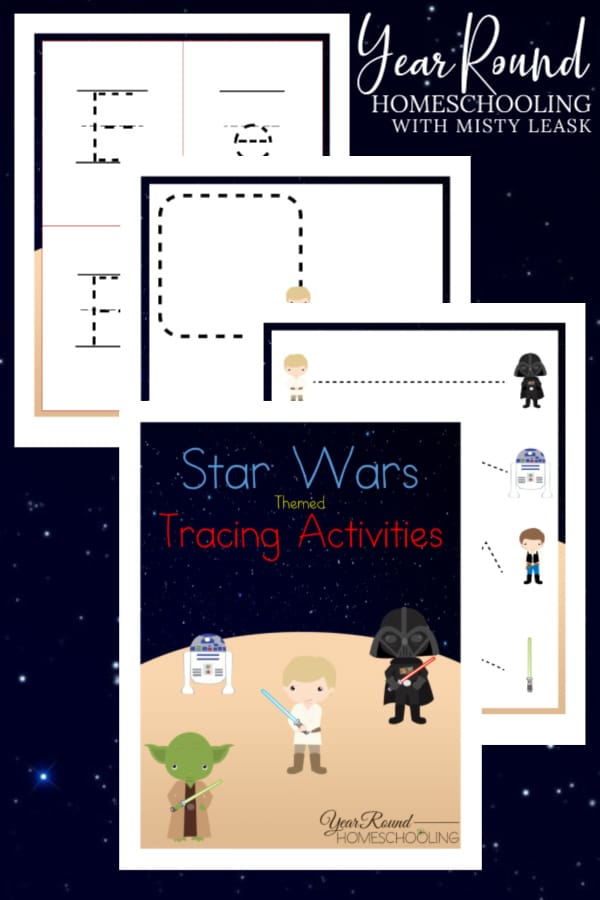 I love homeschooling littles. Their excitement for each day and new things is infectious. The world is a big place full of possibilities.
As homeschool moms, it is important that we allow our children to learn through experiences starting at a young age. This is essential to creating a love for learning in your students.
By providing fun learning resources, activities and curriculum, you will be cultivating your children's desire to learn.
Dry textbooks do not inspire. Hands-on activities, themed resources, field trips and child-led learning are both inspiring and fun!
Preschoolers will enjoy practicing their prewriting and tracing skills with these Star Wars Tracing Activities.
The activities inside this pack include tracing lines, shapes and each letter of the alphabet – both upper and lowercase.