Art is one of the many forms of expression that offers the opportunity to explore and grow. Through art, children can learn, understand, and even memorize everything from basic math to important points in history. Truly, art can be used to teach any subject in a fun and engaging way.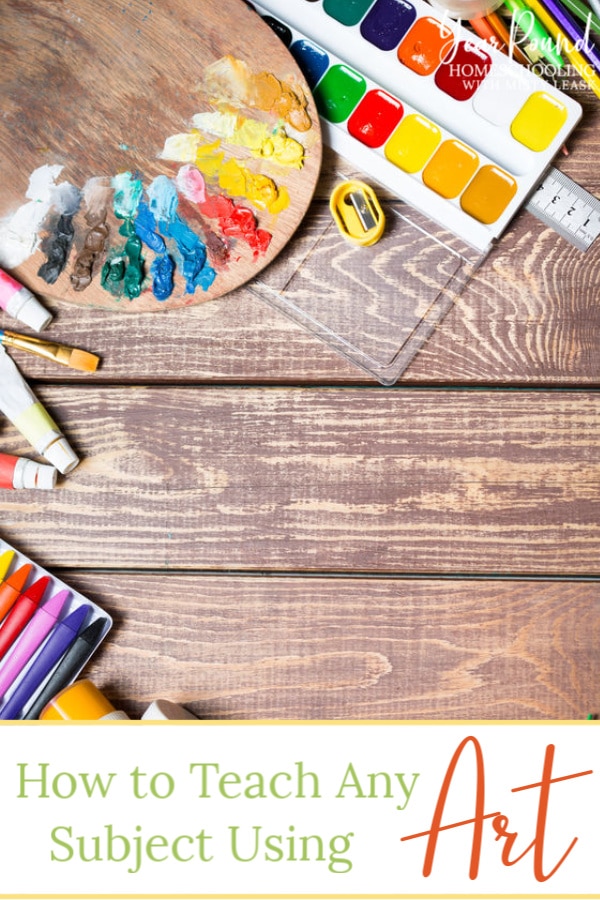 Children love creating art that shows everyone the new things they learned. So, why not encourage them by including art as part of each subject in their studies?
How to Teach Any Subject Using Art
Art has an amazing way of connecting lessons and concepts. Incorporating art can help bridge the gaps between concepts, connect books you are reading, and allow your child to display their progress.
Science
Children can use art to explore scientific concepts that are hard to connect with another hands-on activity.
Create 3d models of the solar system

Design human DNA artwork

Use candy to make colorful cell art
These are fun, artistic ways for your kids to bring to life things that they can't see for themselves.
Language Arts
Instead of having your child write a book report, encourage them to bring the book to life through art.
Summarize the book with a homemade comic

Include a self-portrait of themselves with the main characters of the book

Create artwork featuring their favorite scene
Children that love art, but do not enjoy writing are likely to embrace this opportunity.
History
Exploring history is one of my favorite ways to teach art because you can use different mediums and cover all points of history!
Create models of the wonders of the world

Design pottery, jewelry, baskets, and other historic forms of art

Study a famous artist and recreate one of their masterpieces
History is not always a loved subject, but art can make it a bit more interesting.
Math
Numbers, mathematical facts and shapes can be demonstrated in creative ways using art.
Design abstract art using geometry

Create numerical art
Make paint or color by number projects
I've found that visual learners excel when you bring art into their math lessons.
Geography
Geography is art. That is why I find it one of the easiest subjects to include art.
Create and design maps

Draw and paint landforms

Take photographs and put together geographic collages
Vacations are a great way to incorporate geographic art into your homeschool!
These are just a few ideas to help you see how easy it is to use art to teach any subject in your homeschool. If you ever find yourself struggling to think of ways to use art in your homeschool, give your child the freedom to explore and find ways to explore the concepts you are teaching through art on their own.
Sometimes kids will surprise you when you just give them a box of art supplies, a simple topic, and set them loose to learn on their own.
How do you use art to teach different subjects in your home?