New Year's Resolutions. Annual Goals. Whatever you call them, they all have one thing in common. They're designed to give us something to reach for; a way to improve, do better, and achieve greater goals, compared to last year.
Some of us work well with that challenge ever before us. Others feel a bit intimidated. However you feel about them, studies show that when we write down plans and goals we are much more likely to accomplish them, or at the very least, get closer to them than if we don't. This concept gives credence to the saying: "Those who fail to plan, plan to fail."
I have friends who fail to plan or at least don't take time to write them down, because they point out that very often their plans have crumbled to dust within 30 days of the new year. I get that. The thought has occurred to me that perhaps it is not the action of writing them down that jinxes everything as much as it is what they're writing down.
The problem with goals
You may have heard the requirements of goals that make them attainable. The funny thing is that those same requirements also lend a certain amount of complexity to the issue and we humans don't always work well with 'complex.' However, there is a simpler way to help ourselves reach for the stars within our homeschools and it is a concept you might want to consider.
What is a Word of the Year?
Think of a Word of the Year as a filter or lens through which to look and consider any activities or responsibilities that you currently have or some that might be requested of you in the future. In regards to homeschooling, it is a word or phrase that serves as a filter or lens through which you look and choose activities, books, curricula, field trips, etc.
There are both pros and cons to using a word of the year in your homeschool. Primarily, it is something that mom and/or dad will be using for inspiration and direction for your family's homeschooling journey.
How do I "get" a Word of the Year?
That's a question that can be answered differently by almost everyone; it is akin to asking someone how they came up with their New Year's resolutions. Over the years, I've found mine in a few different ways: as the result of intentional prayer, over discussion with my hubby and/or friends, listening to music, thinking about the past year and even by considering some of the things on the calendar for the coming year. These have all been tools by which I've found a Word of the Year a time or two.
But…can it really help?!
Well, I've heard some say that they feel a bit constrained by the concept, although for the life of me I don't understand how that can be. Nevertheless, I will admit it may not be for everyone. I can, however, share how it's helped me.
The very first year I did this, my word was "Foundation", and I used that word as a much-needed filter for our homeschool life. With a houseful of active teens and tweens, including a new driver, can I just say our homeschool life was nUtS!? "Foundation" stuck in my head the entire year, prompting me to learn to say "No", to pare down activities and responsibilities, to stick a little closer to home. It was also the year that I began to focus on our blog a bit, and so I began to establish a solid theme, or foundation, on my writing.
The next year, with 2 kids in high school, one in middle school, and a new driver-who-also-had-a-job, we were much better prepared to "Reach." My husband's work-life also changed a bit, resulting in him being gone for a good part of the week. God gave us challenges to which we needed to rise, not only educationally, but in our family life. Thankfully, we had some routines set in place that enabled us to grow strong and work together well.
The past year, I have to admit that my Word came more out of a personal place than a homeschool focus. Our two oldest (at home) are both doing dual enrollment at the local community college, so my actual teaching time with them has been sharply reduced. My almost-teen is doing Classical Conversations, which is also building her self-directed learning abilities. As a result, my focus has been to fine-tune the skills they'll need to be capable adults and students of life when they leave home. It has also allowed me to spend more time focusing on creating a product that will "endure", and hopefully impact new homeschool moms for years to come.
The bottom line
I think there's something inside many of us that wants to "do better." So, if you've found yourself struggling with feeling stuck these days, this might just be the ticket for you.
Yes, it may "just" be the winter blues, or a mid-(school)year slump, too., but even if that is the case, seeking out your own Word of the Year has the potential to make the coming year…absolutely rock!
Have you ever chosen a Word of the Year? If so, how has it impacted your life as a woman, wife, mother and/or teacher?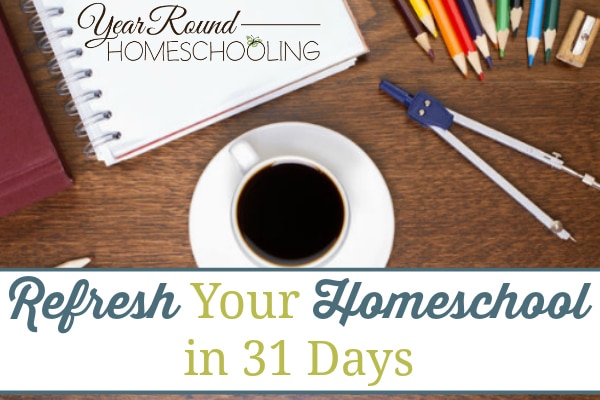 ---
Pat Fenner has been homeschooling her brood of 5 for over 20 years, fine-tuning and adapting her methods over that time. Preparing for a soon-to-be empty nest, she shares what she's learned and encourages others over at BreakthroughHomeschooling.com, and through consulting and coaching services. Join her over there and sign up to get weekly encouragement and support for parenting teens and homeschooling high school in the 21st century!