I love unit studies. They are my favorite homeschooling resources aside from literature. Over the years I've used many different unit study publishers. However, most of the time I created my own unit studies about topics/subjects that my children were interested in. This Unit Study Planner was designed to make creating your own unit studies easy for you and fun for your kids!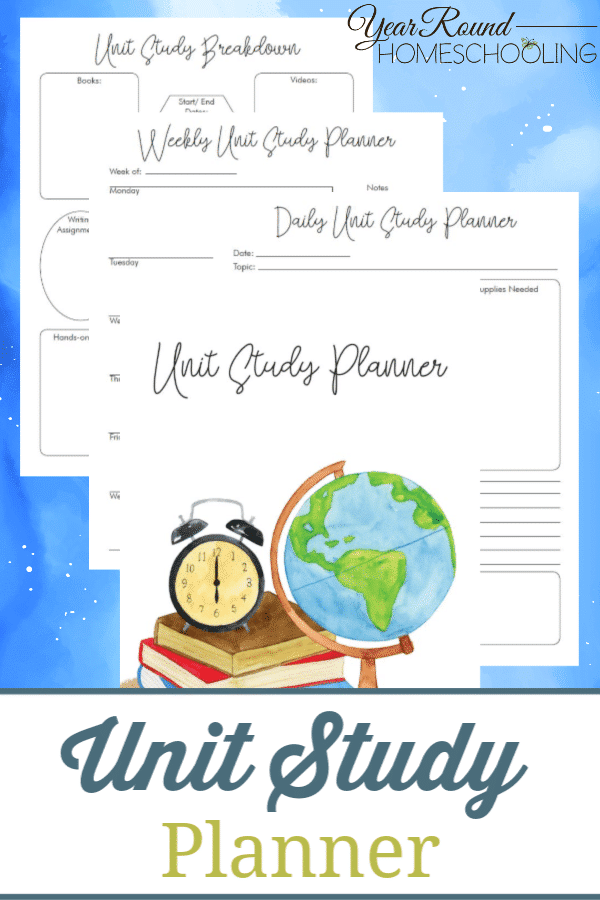 When I sat down to create my first unit study I was afraid that it would be overwhelming. Instead, I discovered that it was fun! I thoroughly enjoy putting together a multitude of resources to create my own homeschool curriculum.
Inside this Unit Study Planner, you'll find idea dump pages, material organization pages, weekly planning page and more!