Fall is a lovely season. The changing colors of the trees. The crispness in the air. It is my favorite time of the year to go hiking and explore the North Woods of Maine. Though I love Texas and it will always be home for me, I would miss the fall season if I moved back. As you begin planning this month's homeschooling activities, I hope that you'll find this Fall Writing Challenge to be a helpful and fun resource for you and your kids!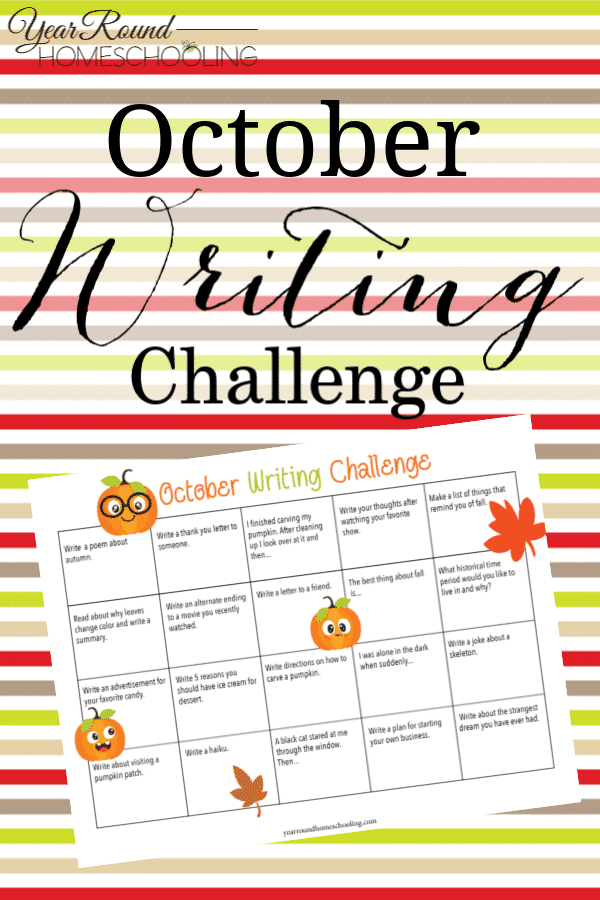 Throughout the month of October your children will write poetry, a business plan, a thank you letter, a joke, an advertisement and much more!
Ready for more challenges to use in your homeschool? Check out this kindness challenge, writing challenge, get healthy challenge, building challenge, writing prompt challenge, summer bucket list challenge, patriotic challenge, get moving challenge and back to school challenge!