Springtime reveals its beauty with the coming of May sending many outdoors to enjoy its arrival. This May homeschool planning pack will help keep you on track, organized and having fun throughout the month of May.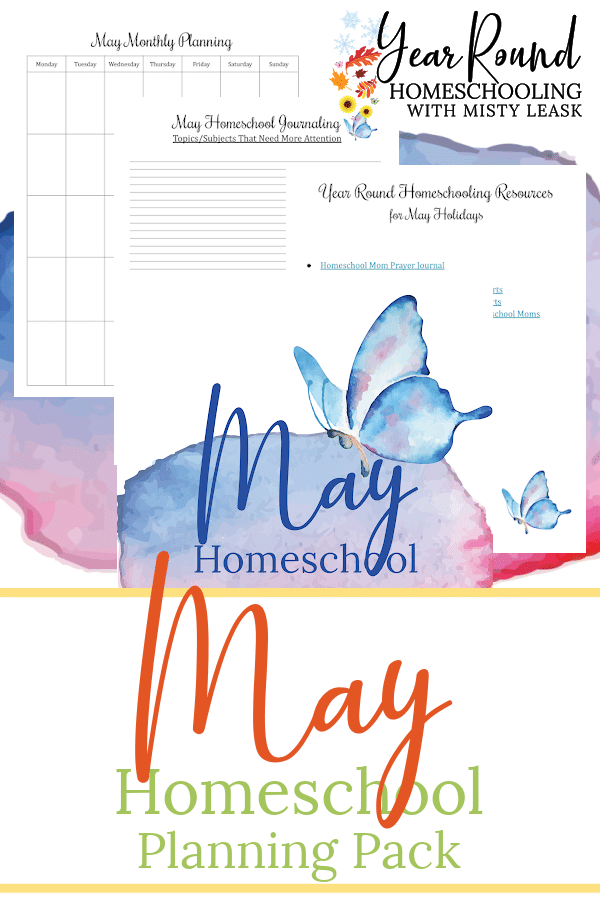 May brings the warmth of the sunshine that we have all been waiting for! Especially those of us in the northern states.
The winter months are long and spring often takes its time showing up. By May we're fairly confident that winter has given us its last blast of cold.
What does May mean for you? Perhaps it is the sign of wrapping up another homeschool year. Maybe it means you can finally plant your garden.
For me, May means that flowers are beginning to appear, birds are singing in the air and the sun has some warmth to share with me at last.
No matter where you live, one thing that all homeschoolers can agree on is that they love spending afternoons out in the warm sun!
I truly enjoy planning our homeschooling by the month. It allows me to keep track of what we are enjoying, things that didn't work and incorporate fun activities easily.
Are you ready to have fun this month in your homeschool and enjoy everything May has to offer? Lucky for you, I'm a step ahead of you!
You don't have to find ideas for fun activities to add to your homeschool weekly because I already have!
Inside you'll find fun holiday learning resources, weekly and monthly planning pages and homeschool journaling pages for you.