The Anne girl's story doesn't end with Anne of Green Gables. It continues on in Anne of Avonlea. While Anne is all grown up, she's still adventurous and spunky in nature. All the things we loved about the young girl Anne with an E, are just as much a part of her in Anne of Avonlea. If you've read the book with your children as part of your homeschooling, I know you'll enjoy this Anne of Avonlea Movie Study too!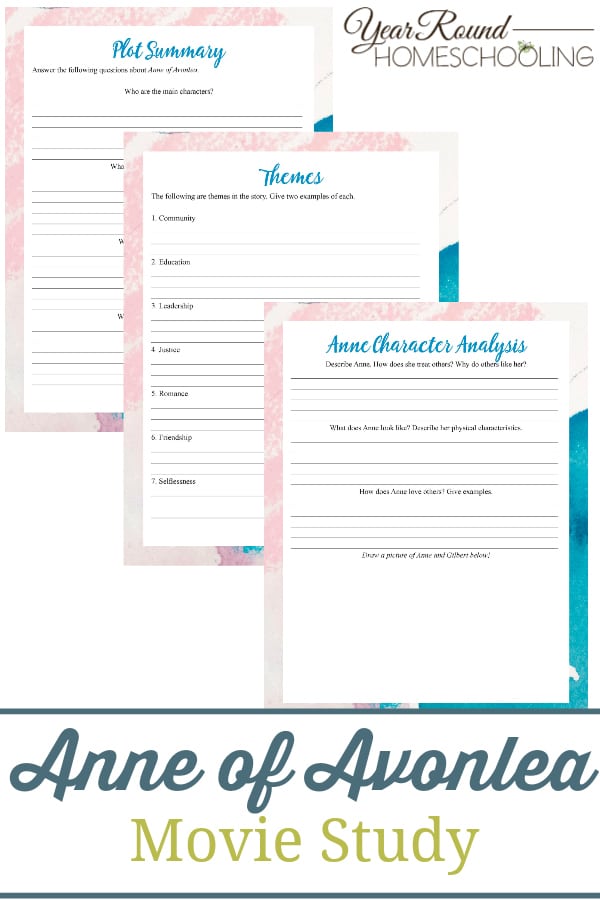 Watching movies with your children will create wonderful memories. Both you and them will cherish them for a lifetime.
Be sure to get started with Anne's story using this Anne of Green Gables Book Study, Anne of Green Gables Movie Study and Anne of Avonlea Book Study.
Inside you'll find plot activities, character analysis, compare and contrast project and more!