Are you ready for summertime fun? I love the long days of summer. There are so many ways to get outside and enjoy the extra daylight! Get ready to have fun completing fun activities with your kids as you tackle this summer bucket list together!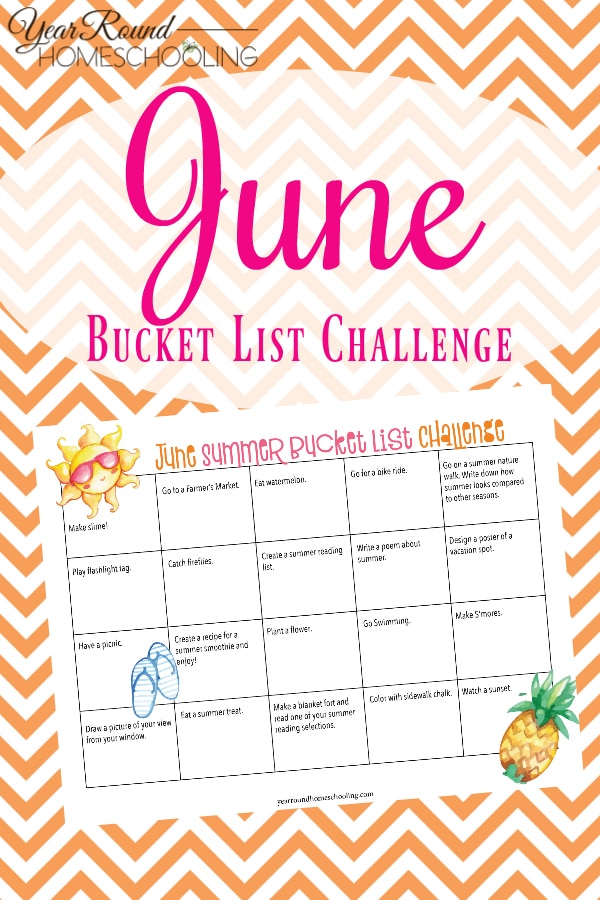 Some of the activities you'll complete together as part of this June Summer Bucket List challenge are making slime, going for a bike ride, have a picnic, catch fireflies and much more!
Looking for more challenges to use in your homeschool? Check out this kindness challenge, writing challenge, get healthy challenge, building challenge and writing prompt challenge!