It is easy to get stuck inside the house homeschooling your children. Getting outdoors doesn't always seem like an educational activity, but it can be. Nature journaling is a great way to encourage your kids to learn while spending time outside. Truly, the benefits of nature journaling abound!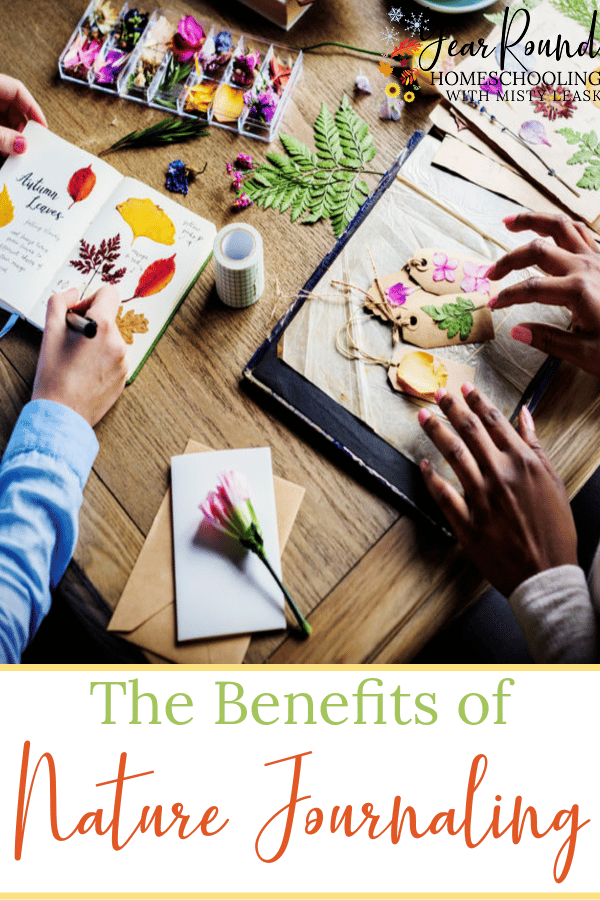 When I first introduced nature journaling to our homeschool, my daughter was thrilled and my son was not so much. However, I knew that once I got them outside and showed them how they could make it their own that both of them would enjoy it.
Spending time in nature truly is beneficial to everyone in the family. That is why we try to head to the woods or beach as often as possible. Living in Maine and running our family business in the North Woods, more often than not our nature time is in the woods.
7 Benefits of Nature Journaling
1. Educational
Children learn more when they have the opportunity to experience what they're being taught. Nature journaling allows them to record what they've seen, smelt, touched and even tasted while enjoying the outdoors.
2. Family Time
Nature journaling is not only an educational activity, it is also a beautiful way to record the time you've spent together as a family. When you're outside there aren't any distractions to keep your attention divided or pull you away from your loved ones. Time in nature is good for the entire family!
3. Unplug
Heading outside with your children gives them (and you) time to be unplugged. This is not always an easy task, but it is necessary. Children need to spend less time on devices and more time being children, exploring and experiencing the world around them.
4. P.E.
Finding ways to cover physical education in your homeschool isn't as hard as you think. When you head outside and spend time in nature – walking along the beach, hiking in the woods, exploring a State Park, visiting a botanical garden – all of those things require physical activity, so be sure to count it as such.
5. Art
For your students that love to draw, sketch or take photographs, nature journaling is right up their alley! Throughout their time in nature, they can document what they've seen along the way through their art of choice.
6. Writing
Nature journaling also provides students the opportunity to share their experiences in the great outdoors through the written word. Whether you have a poet, an author or a child that loves documentation, writing is a perfect activity for nature journaling.
7. Communication
Not everyone communicates the same way and nature journaling can provide children the opportunity to share what they may not be able to put into words. Children with special needs or communication difficulties may find nature journaling to be a therapeutic activity.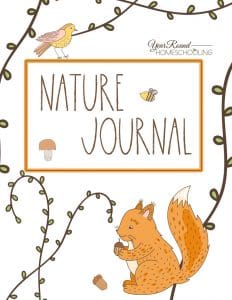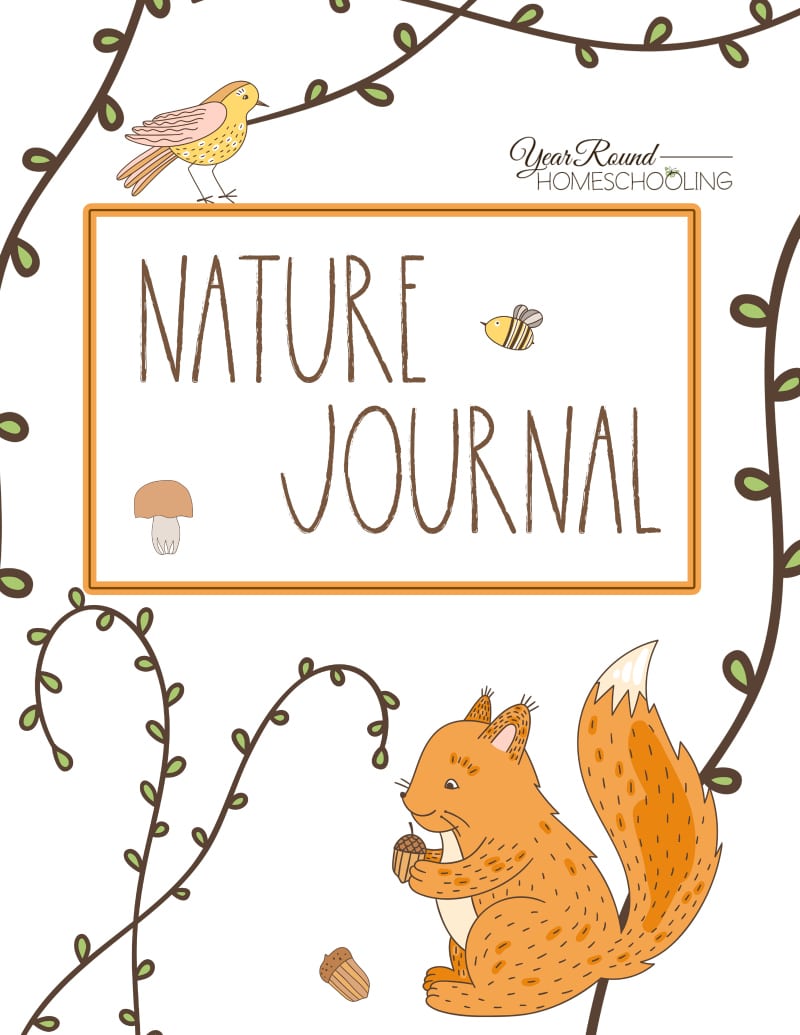 It is easy to think that nature journaling isn't right for your homeschool. Especially if you have children that do not enjoy writing or art. However, I encourage you not to write off nature journaling simply because you think your children might not enjoy it. Nature journaling truly can be enjoyed by anyone, at any age. My non-artistic, reluctant writer has enjoyed keeping nature journals and my artistic writer loves them.
Nature should be experienced by every child. It may mean you getting out of your comfort zone, putting aside housework or not completing your lesson plans. However, I promise you that it will be worth it.
Getting started with nature journaling is easy and the benefits I've mentioned above are just a few of many. I recommend spending time in nature with your children on a weekly basis. You, your family and your homeschool will reap the benefits when you do!