Coloring is a great quiet time activity. Yet, it can be so much more. These Delaware Coloring Pages are the perfect addition to your homeschool geography class that anyone can enjoy.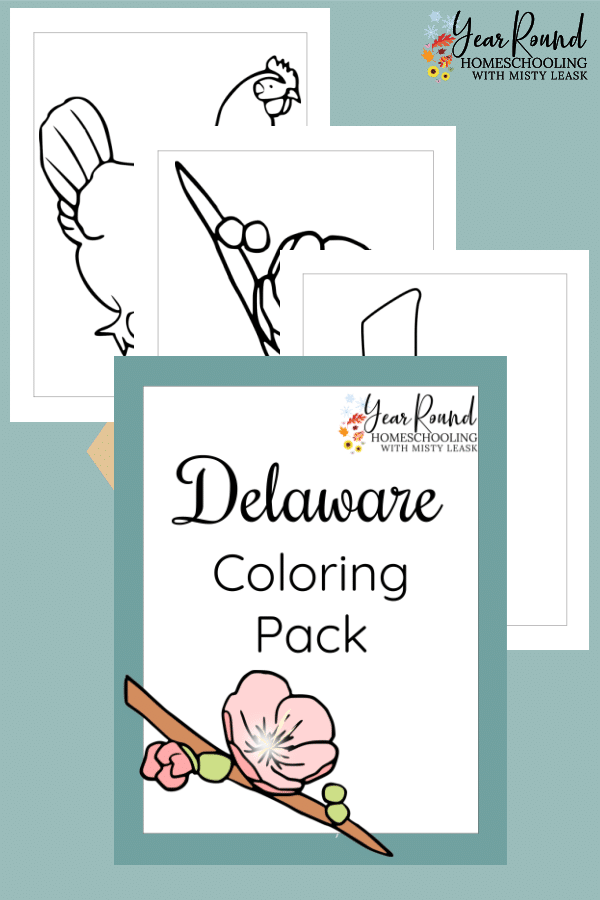 I love art, but I'll never be an artist. I appreciate the beauty found in the strokes of a painting.
Coloring is an activity that I enjoy doing. With my busy schedule, finding time to complete a "full-size" coloring page is a challenge. That's why I always keep a box of these coloring notecards on hand to complete.
My children and I have always enjoyed coloring pictures together. Sometimes I pulled them out during lunchtime to extend our break during the homeschool day.
They always appreciated the extra "time off" that was always part of my homeschool day plans. Oh, the secrets of a homeschool mom! 🙂
Learning about specific subjects and topics is best done in multiple ways. The more children get to experience what they're being taught, the more likely they are to remember it.
While studying the state of Delaware, these Delaware Coloring Pages will help your children remember the state bird, flower, animal, flag and much more.
Geography can be a dry subject, but using a unit study approach and fun resources like these coloring and notebooking pages, it will be a lot more fun.