As a Christian homeschool mom there never has been enough of the "right" Easter resources online for me to use in our homeschool. The internet seems to be flooded with bunnies, eggs and chicks, but that isn't what Easter is about. It is what the world has accepted and yet it is so much more! The tomb is empty! He is risen indeed!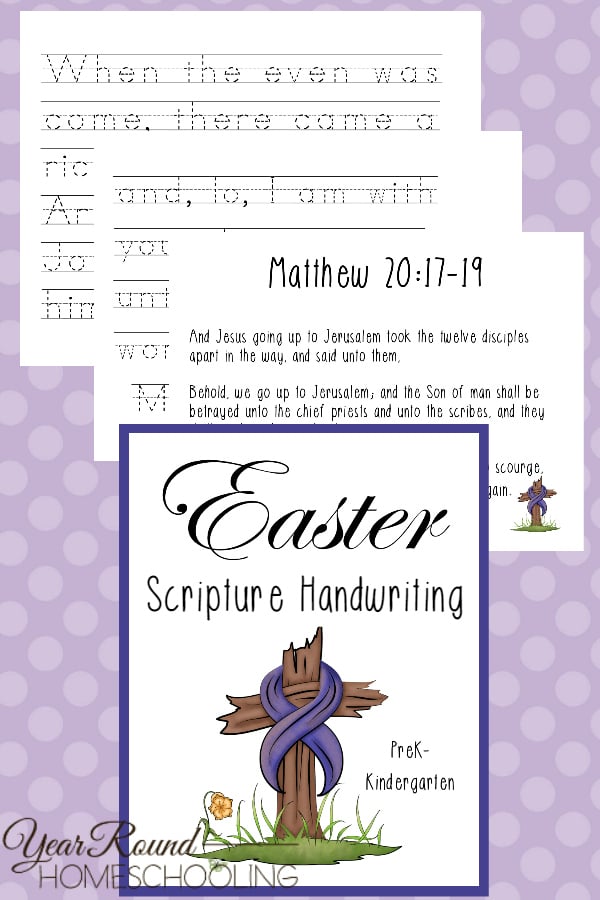 This Easter I hope that you'll take time to ensure that your children know the true meaning of Easter. It is my prayer that this Easter Scripture Handwriting Pack will be helpful as you teach your preschoolers and kindergartners!
If you have older students, keep an eye out for coordinating packs for them. They are coming!

The following two tabs change content below.
Misty Leask
Misty is a Daughter of THE King, Texas girl always, Navy brat at heart, loving Fisherman's wife, blessed mother of 2 and founder of Year Round Homeschooling. She is passionate about being real throughout all of life's struggles, successes and dreams. Her heart is full of ideas and passions, but the hours in her day never multiply to get it all done. Misty loves writing and reading in her spare time. Music and photography are favorite past times of hers as well. You can find her on
Facebook
,
Twitter
,
Instagram
and
Pinterest
Latest posts by Misty Leask (see all)