Family time is precious time. Having fun together is important. These Family Fun Summer Challenges are a great way to bring the entire family together.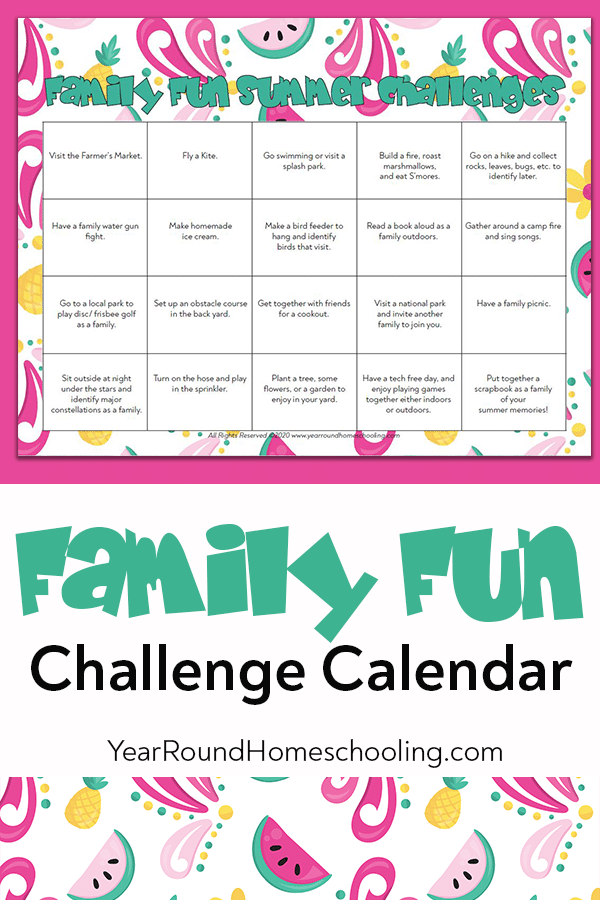 Sometimes, as parents, we think that we have to "go big or go home" when it comes to doing things together with our kids.
However, it isn't about what you do together. It is about the time you spend with those you love.
We enjoy taking our kids on cruises and seeing the world. Yet, that isn't always possible.
Our favorite things to do close to home are simple. Hiking mountains, taking boat rides, fishing and grabbing an ice cream at our local ice cream shop.
Looking back on my growing up years, it is the little things I remember the most. As a mom, I'm hoping my children remember the same from their childhood.
This summer, ensure that you make time doing the little things with your family. The memories you make now will be those that bring a smile to your face when your kids are grown and on their own.
Ready to have fun? Together you'll fly kites, go on a picnic, work in the garden, make homemade ice cream and much more completing these Family Fun Summer Challenges!
For even more monthly challenges to use throughout the coming year, be sure to check out my store page here.