I love fireflies. They remind me of summer days as a child. When they finally come out in the North Woods of Maine, my children know that I will want to stay up late watching them. This Firefly Counting Pack makes me smile as I think of the coming summer days.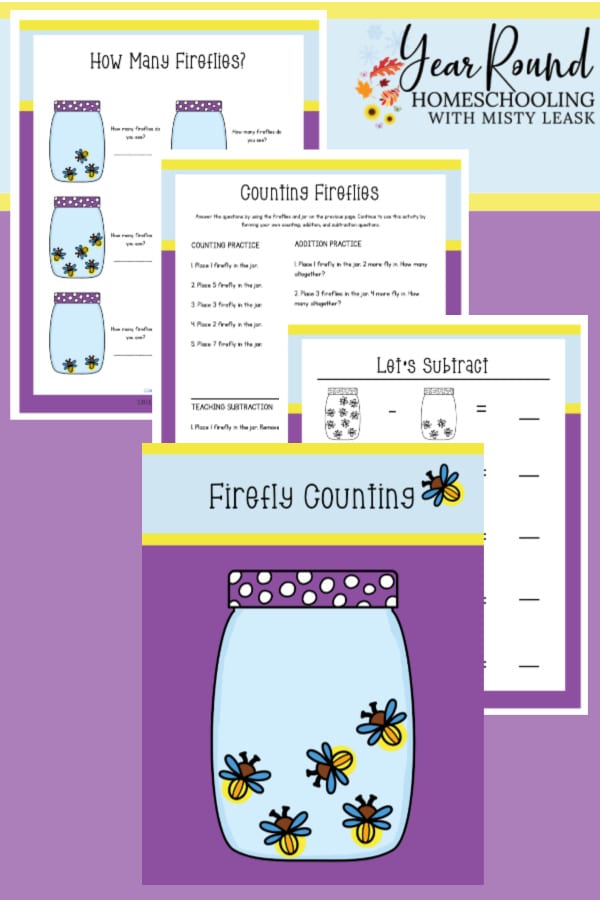 While my teens do not often want to head outside and count fireflies with me. When they were young, it was a summer activity that we all enjoyed doing together.
It seems like it was yesterday that we were running around at night catching fireflies seeing who would have caught the most.
Chasing fireflies as a child and with my own children is a summertime memory that I hope will never fade.
If you have never counted fireflies with your children, I encourage you to add it to your summer bucket list!
Learning to count is fun for children. Often once they begin counting, you can not get them to stop.
They'll count fingers and toes, flowers and trees, sticks and stones. Counting opens up a whole new world for them!
Using this Firefly Counting Pack, your early learners will have fun practicing their counting, adding and subtracting skills.