These Composer Studies have been a huge hit with you all!! I am so glad you're enjoying them! If you ever think of anyone you would like to see, please feel free to Contact Us and let us know.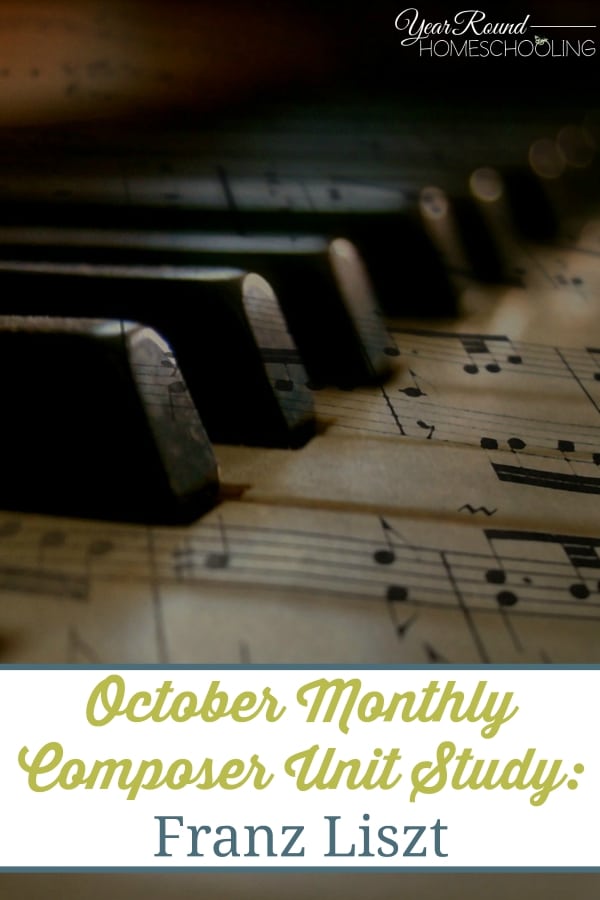 Franz Liszt is one of those composers every piano player loves to hate. His works are magnificent, but difficult might be an understatement. His most well known piece, Hungarian Rhapsody No. 2, is heard in cartoons and movies throughout the last century. He composed hundreds of pieces from orchestral works to operas to piano and organ. Read more about him in this month's composer study!
Included in this pack:
Poster Page
Bio Pages
Word Search
Coloring Pages
Copywork (early manuscript, manuscript and cursive)
Notebooking Pages
Timeline worksheet
If you want more notebooking pages, don't miss the ones I made last year. They will work perfectly to study any composer as you go through the month of October. I've also gathered some great resources you can use while you're studying Liszt next month.
Check out last year FULL of recorded works by Liszt. It takes a few clicks to get to the actual songs, but keep going – it's worth it!!
This YouTube recording includes two hours of a variety of Liszt's music. This would be great to play softly while you're reading about him or doing other work, as a fun and easy way to introduce it to the kids.
BOOKS
NOTE: I did not find any books that were specifically for kids, so please read through these first and make sure they are appropriate for your own children.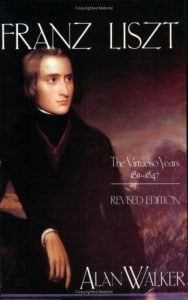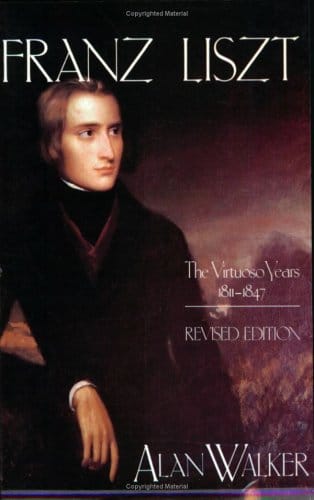 Franz Liszt, Vol. 1: The Virtuoso Years – The first volume in Alan Walker's magisterial biography of Franz Liszt. "You can't help but keep turning the pages, wondering how it will all turn out: and Walker's accumulated readings of Liszt's music have to be taken seriously indeed."—D. Kern Holoman, New York Review of Books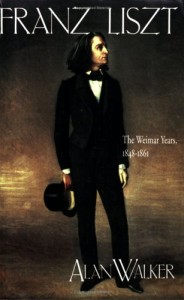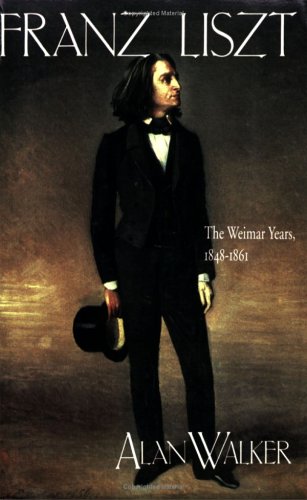 Franz Liszt, Vol. 2: The Weimer Years – The second volume in Alan Walker's magisterial biography of Franz Liszt. "A conscientious scholar passionate about his subject. Mr. Walker makes the man and his age come to life. These three volumes will be the definitive work to which all subsequent Liszt biographies will aspire."—Harold C. Schonberg, Wall Street Journal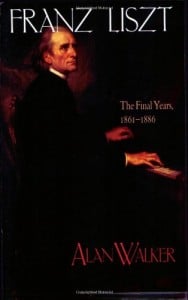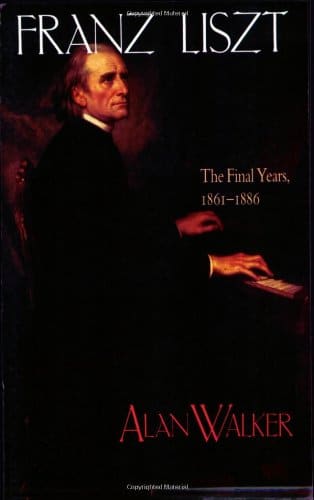 Franz Liszt: The Final Years – The third volume in Alan Walker's magisterial biography of Franz Liszt. "What distinguishes Walker from Liszt's dozens of earlier biographers is that he is equally strong on the music and the life. A formidable musicologist with a lively polemical style, he discusses the composer's works with greater understanding and clarity than any previous biographer. And whereas many have recycled the same erroneous, often damaging information, Walker has relied on his own prodigious, globe-trotting research, a project spanning twenty-five years. The result is a textured portrait of Liszt and his times without rival."—Elliot Ravetz, Time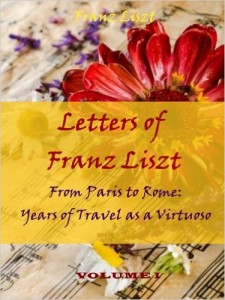 Letter of Franz Liszt, From Paris to Rome: Years of Travel as a Virtuoso, Vol. 1 – This book is an illustrated version of the original Letters of Franz Liszt by Franz Liszt. "In writing a few words of Preface I wish to express, first and foremost, my appreciation of the extreme care and conscientiousness with which La Mara has prepared these volumes. In a spirit of no less reverence I have endeavored, in the English translation, to adhere as closely as possible to all the minute characteristics that add expression to Liszt's letters: punctuation has, of necessity, undergone alteration, but italics, inverted commas, dashes and other marks have been strictly observed. It may be objected that unnecessary particularity has been shown in the translation of various titles, names of Societies or newspapers, quotations, etc.; but there are many people who, while understanding French, do not read German, and vice versa, and therefore it has seemed better to translate everything."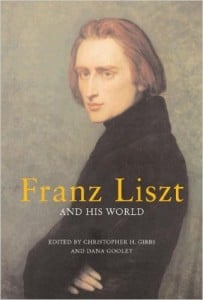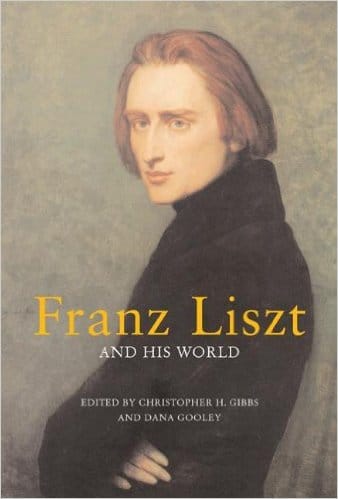 Franz Liszt and His World – The essays brought together in Franz Liszt and His World advance our understanding of the composer with fresh perspectives and an emphasis on historical contexts. Rainer Kleinertz examines Wagner's enthusiasm for Liszt's symphonic poem Orpheus; Christopher Gibbs discusses Liszt's pathbreaking Viennese concerts of 1838; Dana Gooley assesses Liszt against the backdrop of antivirtuosity polemics; Ryan Minor investigates two cantatas written in honor of Beethoven; Anna Celenza offers new insights about Liszt's experience of Italy; Susan Youens shows how Liszt's songs engage with the modernity of Heinrich Heine's poems; James Deaville looks at how publishers sustained Liszt's popularity; and Leon Botstein explores Liszt's role in the transformation of nineteenth-century preoccupations regarding religion, the nation, and art.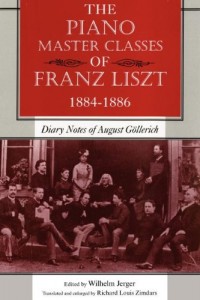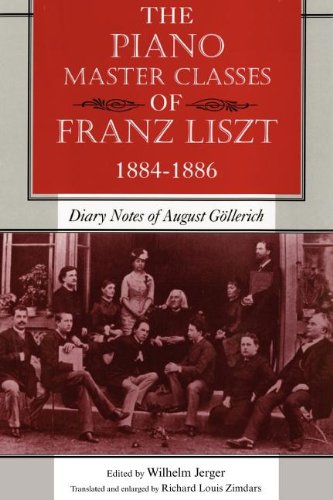 The Piano Master Classes of Franz Liszt – The diaries of August Göllerich, secretary and student of Franz Liszt, provide a first-hand account of the Master's approach to piano teaching, his preferences and prejudices both musical and social, and his way of encouraging and befriending his students. They contain the mature Liszt's suggestions for interpreting his own works and those of his friend Chopin and of many other composers, offering invaluable advice from the most spectacular pianist of the 19th century. Pianists interested in the history of performance practice and the Romantic era will learn from and take delight in this volume.
**NOTE: I recommend parents screen books before allowing their children to view them. You know your children and what is appropriate for you kids.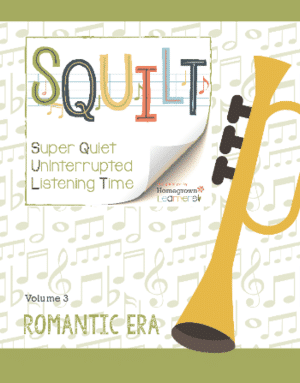 SQUILT is another fantastic way to introduce kids to music and help them fall in love with the classics. The volume covers Liszt and several others, which you can learn more about in the Romantic Era: Volume 3.
Are you ready to get started? Download the monthly composer printable pack below.
Want more ideas? Follow my Homeschool: Music board on Pinterest!!
Follow In All You Do's board Homeschool: Music on Pinterest.