A mother's days are all too often filled to the brim and we struggle to find the right balance and keep our priorities straight. As homeschool moms, we must be especially diligent to keep homeschooling a priority throughout the year. We are responsible for our children's education which is a high calling that we can not ignore.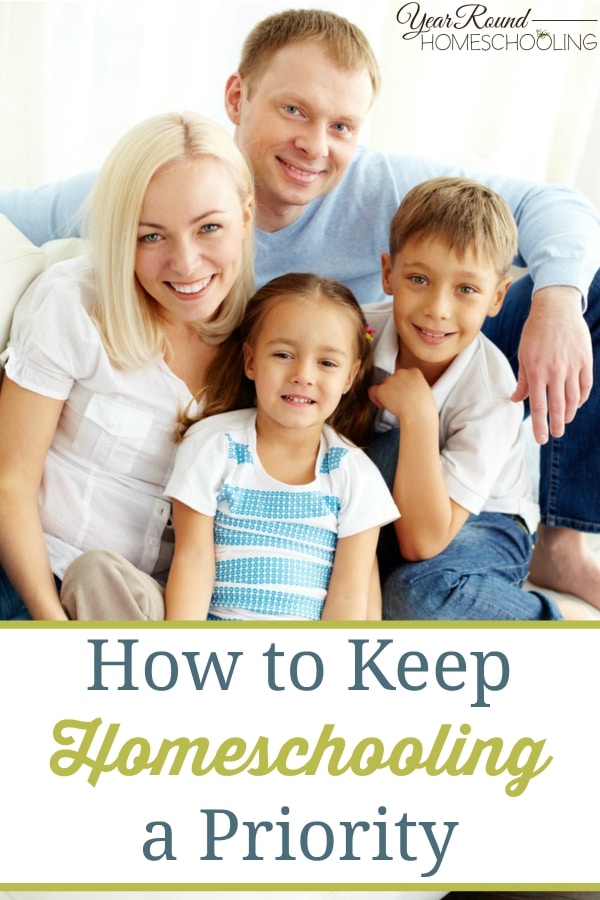 This year has brought many changes to our lives, we bought a family business that requires a lot of attention at times which caused us to move and my kids needed our homeschooling method to change which meant my homeschool planning method had to change! Through all of these changes I've had to ensure that homeschooling stays as a priority in our lives. Homeschooling isn't just about me, it's about our entire family, but as the teacher I must ensure that homeschooling stays as the priority for all of us by leading by example!
Today I'm blessed to be sharing a few tips on how to keep homeschooling a priority in your home over at My Joy-Filled Life!