My husband and I have been helping homeschoolers since 2002 as Guilford Christian Academy, and have helped many homeschoolers graduate over the years.So, I wanted to talk a little bit about high school credits. Under the Learning Results there are no requirements for graduation. This makes things a little confusing at times, but it does not have to be. Each school sets the requirements for graduation so that means that each homeschooling family can set the requirements for their students and it does not have to be the same for all students.
Most schools credits fall between 17.5 and 22 credits. Many of the homeschoolers that we have worked with fall between 22 and 31, so as you can see there is quite a difference in credits. Most of that is because our students are learning all the time and the school only counts the courses that they take at the school. We as homeschoolers can count many things that our students do that the schools would not, for example, our students watch documentaries, read cool books, do experiments, fix things, take classes, build sheds with grampa and much, much more, that would not be counted if they were in the government school because they didn't do it when they were there.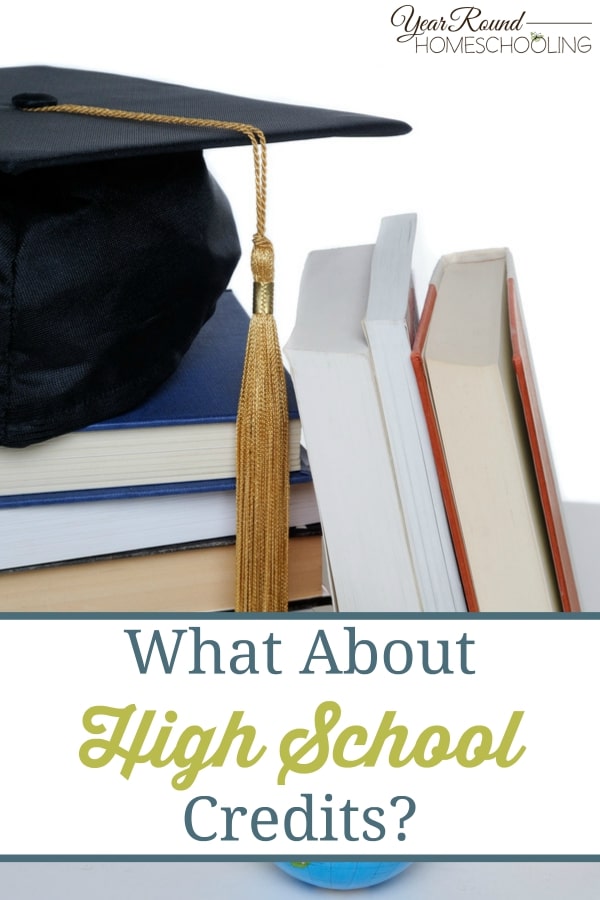 How do you determine what your student should have for credits?
You set challenging, reasonable goals and when they are met they get the credits and graduate. What freedom we have as homeschoolers!
How do I come up with reasonable goals? Sit down with your student and see what they want to achieve, let them own their education with your guidance.
What do they want to do for a career (be cautious because in the early years of high school they may have a goal and at the end their goal may be different)? If they want to become a web designer then they may want to take a course on html or computer graphics (there are many free courses out there, Udacity.com has tons of computer courses free). Maybe they would like to become a veterinarian, the course of study will then have a lot of science to it. You should always include grammar and a couple of maths, but Algebra and Geometry are not necessary unless it pertains to a field they would like to go into, that does not mean that they won't want to take one of those courses, but it is not required.
How do I come up with credits?
There are a couple of different ways to determine credits. If you are using a text book and complete 75% of it then you can count it as a credit. That is not to say you have to complete everything and every answer in the book, but you do want to be sure your child has an understanding of all the material in that book. If you are designing your own curriculum or using another means of learning the information you can count hours as credit. According to HSLDA a credit hour is 120-180 hours. The science courses with lab will be in the 180 range and basic subjects like math and history will be in the 160 range, while electives can be in the 120 range. Half credit courses will consist of 60 hours and quarter credits will be about 30 hours. Logging hours works great for things like art, sewing, cooking, web design or carpentry to name a few. They also go on to say that if your student takes a college course for example English 101 and it is a 3 credit course for one semester, you can count it as a full year one credit course for their high school year. College credits are calculated differently than high school credits. A good rule of thumb is 50 minutes a day, 5 days a week for 36 weeks, for a one-credit course.
There are college prep goals or basic high school goals to think about as well. If your student is college bound then they will take more math and science type courses, if they are planning on going right into a career after high school they may not need more than a couple credits in math and science. There is a good article on preparing for collegeat the HSLDA website here.
What if they want to go to college?
The first think you should do is call a couple of the colleges and talk to them about what prerequisites there might be for whatever career path your student wants to take. Use those prerequisites for your spring board and fill in other courses that will benefit them in their career choice. Some students choose to do college at home as well. College Plus can be a great resource of help when it comes time for college. There are many options today, a simple phone call sometimes is all you need to get your student on the right track to the college of their choice.
Enjoy the time.
Your students are only with you for a short time, do not make the high school years burdensome. Plan ahead and allow the student to own their education, sit and talk with them about what they want to do when they finish school and help them achieve that goal, you cannot do it all for them, they will learn a lot by being part of that planning. As the time approaches that they are ready to graduate they will have a sense of accomplishment that will get them off to a great start to their future.
Psalms 127:3 – Lo, children [are] an heritage of the LORD: [and] the fruit of the womb [is his] reward.
Follow Misty Leask's board Homeschool: High School on Pinterest.