The opportunities to homeschool and work from home abound. Figuring out what type of business works best for you, your family and your schedule are key.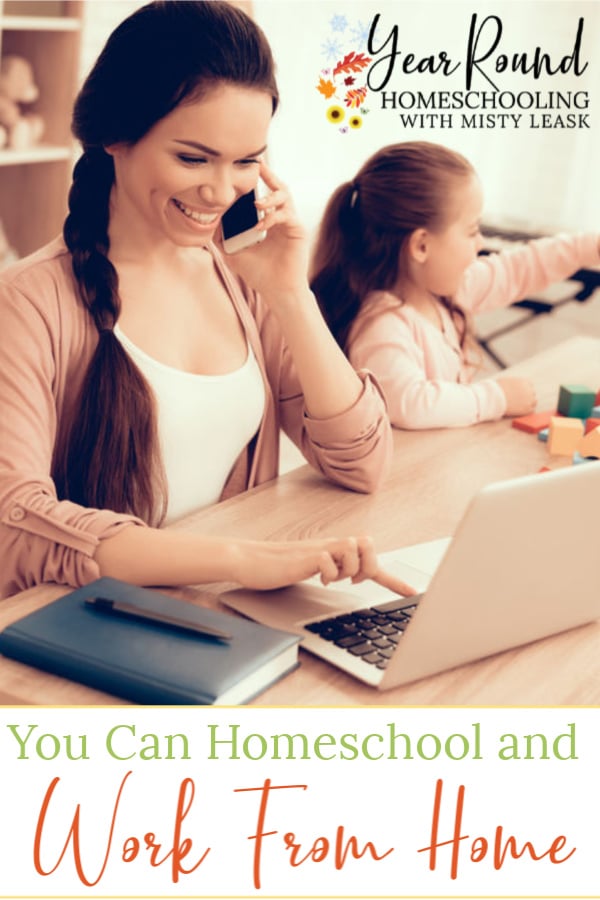 The most challenging part of working from home while homeschooling is figuring out a schedule. As with all things, balance is necessary.
With younger children, you will need to set up specific school and work hours since you'll need to be available during their lessons. As your children get older, you'll have more flexibility for work hours when they can begin completing their school on their own.
Throughout my years as a homeschool mom, I've successfully been able to homeschool and work from home in many different ways. Each position was perfect for that specific time in my life, God knew what I needed and what I could handle at the time and brought the work to me.
6 Ideas to Homeschool and Work From Home
House Cleaning
Before my daughter could even walk, I began cleaning a vacation home on a weekly basis. Since it was typically rented out on the weekends, I was able to clean the house on my days off when I was still working full time outside the home. It was also a job that I could bring my kids along with me to complete, so I didn't have to pay a sitter nor did my husband have to take the day off from fishing.
I enjoy cleaning, so this position was perfect for me. When I walked away everything was perfect and I didn't have to watch my work turn into a mess, also another bonus for me since I'm OCD.
MLM (Multi-Level Marketing)
I've worked with several MLM companies including; Scentsy, Avon, Lilla Rose, Mary Kay, Tupperware and Young Living. By far, my best MLM business was with Scentsy. However, that was before they changed the rules about selling on Facebook. It was then that I had to step away and find another way to help support my family while homeschooling my children.
If you enjoy starting up conversations, sharing your love of products you use and recruiting others to do the same, these are a few of the most popular MLM companies.
Child Care
God brought the opportunity for me to take care of a newborn little boy in my home when children were 7 and 9. It was an amazing two years and saying goodbye was one of the hardest things I've ever done. My children learned so much during that time. It was a tremendous blessing to both our family and his in many different ways. I'm thankful to still be in contact with his mom and see him from time to time.
Taking care of someone else's child is not for everyone, but God can bring just the right family to you as He did me. This is definitely an option that I would pray about with your spouse and children before pursuing as it will change the dynamics in your home greatly for a significant amount of time each week.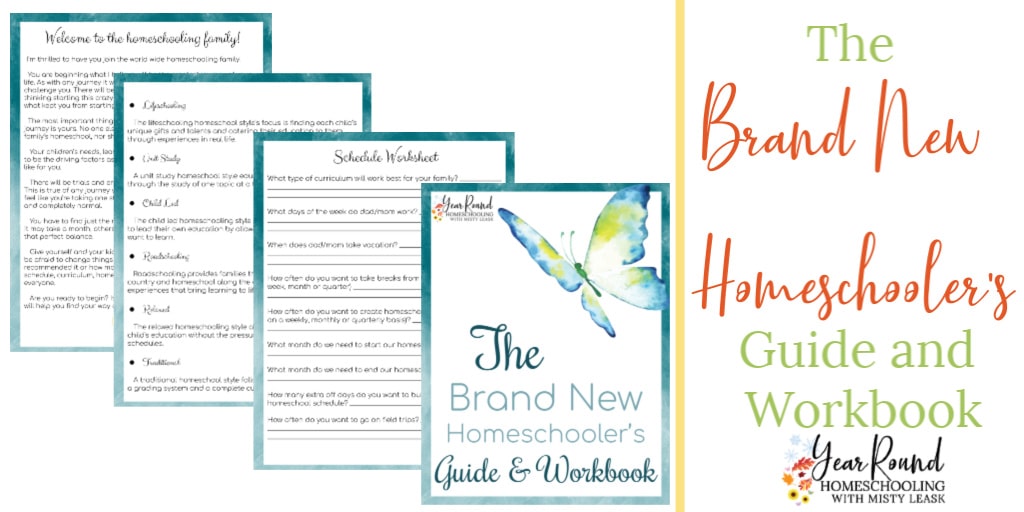 Professional Blogging
I've always enjoyed writing, so starting a blog wasn't a big stretch for me. I started YRH because I discovered the freedom that homeschooling year-round provided, but there wasn't any help, tips, resources or information regarding year round homeschooling online. I wanted to help fellow homeschool moms see beyond the Sept.-May, Monday through Friday, school schedule and provide fun, educational resources for homeschooling year-round.
Professional blogging can be a lot of fun, but it is a lot more work than I ever would have imagined. For me, it is more than a business though, it is also a mission and a passion. If you like to write and create, enjoy social media and the internet, there are plenty of niches to consider before you begin.
Lifestyle
Homeschool
Natural Living
Food
Photography
Finance
Travel
Parenting
Fashion
DIY
Fitness
Virtual Assistant
Since beginning my professional blogging career, I've been a virtual assistant for blog and website owners many times. I've held positions for several years, taken on short term projects and managed multiple sites for the same company/owner.
This can be a challenging business to get into because of the abundance of virtual assistants/companies already on the market. You will need to have references and provide samples of your work to land positions as a virtual assistant. The options for virtual assistant work vary and staying on top social media, SEO and niche-specific trends are key.
Social Media Management
SEO (Search Engine Optimization)
Email Marketing
Video Creation
Website Management
Graphic Design
Administrative Assistant
Printable Creation
and much more!
Family Business
The sky is the limit! Starting a family business not only will allow you to homeschool your children and help with your finances, but it will also provide an education itself to both you and your kids! We started our family business in 2015. It has been an experience of a lifetime. I know without a doubt that our children could completely run our family business if need be because we have involved them in every step.
Entrepreneurship is the backbone of America. What better way to teach your kids the importance of hard work, dedication and financial stability? You can easily start from the ground up or purchase an existing business to give your family a bit of a head start. The opportunities for a family business abound, but these are a few ideas to get you started.
Farmer's Market (Produce or Baked Goods)
Landscaping
Bed and Breakfast
Home Maintenance
Caterer
Vacation Rentals
Pet Sitting
Restaurant
House Cleaning
Bakery
Rental Property Management
Caterer
Working from home and homeschooling your children is possible. The work from home opportunities abound thanks to the internet and technology. Don't let the need for a second income be what keeps you from homeschooling your kids.
The time you'll gain with them will make a lifelong difference in your individual relationships with them as well as your family. Homeschooling is a blessing that you don't know you're missing out on until you experience it for yourself.
If you're ready to begin homeschooling your children but aren't sure where to start these homeschool quizzes and homeschool placement tests can help.