You can homeschool and work full time. Trust me. I've been there and done that. In fact, that is how we started our homeschooling journey.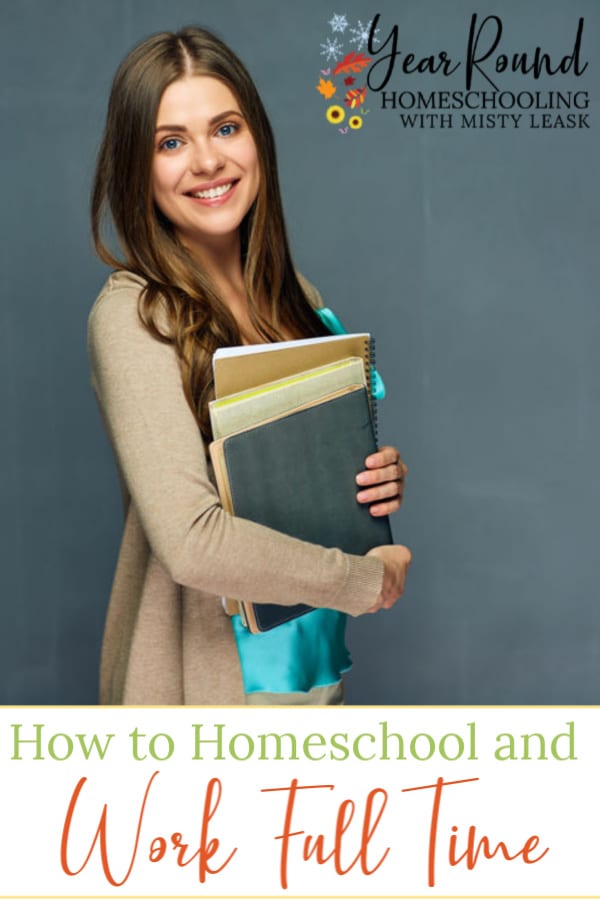 I never planned to homeschool my children. Growing up I wanted to go to law school and planned to send my kids to private school. God had other plans and I'm so glad that He did.
When my son started showing interest in learning, I was working full time outside the home.
It wasn't possible at the time for me to quit work and stay home. However, I knew I wasn't ready for him to go to school, so I decided to homeschool him.
At the time, in the state of Maine, kids didn't have to be enrolled in school until the age of 7. Since my son was 5, I didn't have to send him to school or even notify the state that I was homeschooling him.
This took a bit of pressure off of me since I was beginning something that I hadn't ever planned to do. Homeschool.
6 Steps to Homeschool and Work Full Time
Homeschooling and working full time require a bit of a different planning process because there are additional facts to consider before you begin.
The greatest challenge you'll have when you choose to homeschool young children and work full time is determining child care.
Depending on you and your spouse's work, one of you could switch your work schedules to ensure that one parent is always at home while the other is working.
This could put a strain on your family for a time but is a great option as both parents can be part of the homeschooling journey and spend quality time with the kids.
When my children were young, they were enrolled in daycare until I was able to work from home. Other options to consider are grandparents, fellow homeschool families, neighbors, and babysitters/nannies.
Homeschooling while working outside the home will require that you create a homeschool schedule around your work schedule(s).
You'll need to consider both your work schedule and your spouse's work schedule before making homeschool plans.
On the days my husband had off, I found it best to schedule that as one of our off days as it was distracting for my kids since they wanted to spend time with their dad.
Another option would be to have your spouse become part of your homeschool day or take the kids on field trips together!
When working outside the home and homeschooling your children, choosing a curriculum may mean that you don't get to use the resources you'd like to.
I don't love textbooks, but when I homeschooled and worked full time, that is what we used. They are my least favorite resource for educating children, but at the time it was the best option for our situation.
Now that online learning has exploded, this is a great option for parents that work full time and homeschool. It doesn't require a lot of planning from you and most of the time your children can complete the lessons on their own.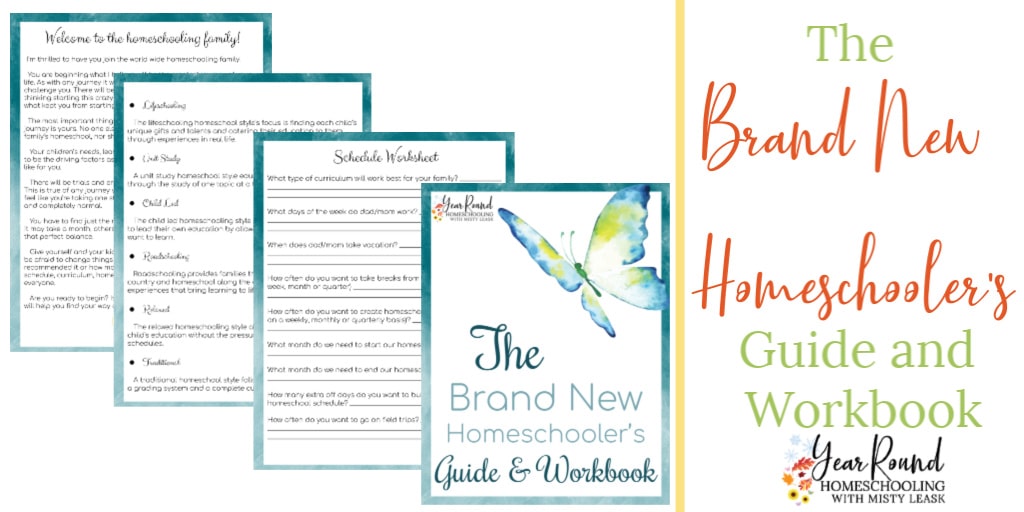 Create a homeschool schedule
The beauty of homeschooling is the flexibility that it provides. Creating a homeschool schedule when you work outside the home can be a bit challenging, but only if you don't think outside the box.
Your homeschool schedule can be unique to your family. That means that you can homeschool at night, on the weekends, on your days off, during vacation or before/after your workday.
Learning doesn't just happen Monday through Friday from 9 am to 3 pm. Your kids are learning 24/7/365. Whether or not lessons have been planned for them.
Create a homeschool schedule that works for you. Don't worry about what you think it should look like. Or what another homeschool family's schedule is.
Determine a consistent planning time
Whether you decide to use textbooks, unit studies or create your own curriculum, you will need time to plan.
For some, it may be an hour a week. Others need one day a month. Some take one weekend a year.
Your homeschool planning time can consist of grading, lesson plan creation, checking up on online learning, putting together field trips, etc.
When I worked full time outside the home, I spent a few hours a week putting together the next week's homeschooling.
One of the biggest concerns for new homeschool families is how expensive homeschooling is. In truth, homeschooling is actually cheaper than a public or private school in many ways.
Even in the midst of a financial crisis, you can homeschool your children frugally. These tips can help you find ways to save money while homeschooling your kids!
There are countless free homeschooling resources for Preschool, Kindergarten, Elementary, Middle and High School.
If you're ready to begin homeschooling your children but aren't sure where to start these homeschool quizzes and homeschool placement tests can help.
Choosing to homeschool and work full time is a big decision. It will be challenging and exhausting at times. However, it is possible.
Despite the challenges and exhaustion, it will be worth it. I promise.