Welcome to Calendar School!
What is Calendar School, you ask?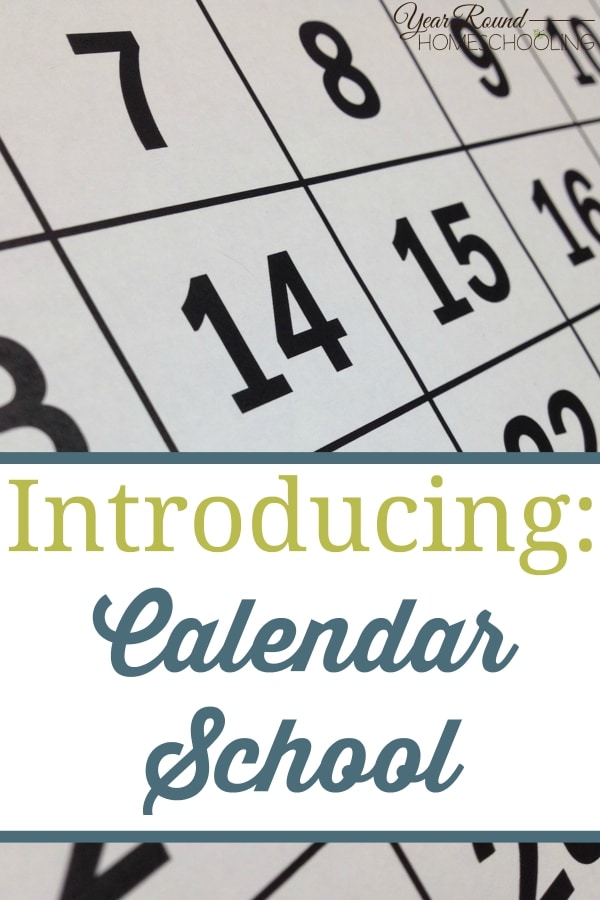 There are important holidays and/or historical events to learn about nearly every day of the year, but researching all of those holidays and events can sometimes leave little time to actually enjoy the learning with your children.  Each month Calendar School will feature 3 or 4 of those holidays and/or events by compiling lists of FREE activities, lesson plans, craft ideas, printables, and more for your homeschool.
About a week before the end of each month, the next month of featured holidays and/or events will be posted, giving you time to browse through the activities, lesson plans, You Tube videos, e-books, and other internet resources to easily integrate into your weekly lesson plans!  The best part….ALL of the internet resources are FREE! (except of course, your typical art, writing, printing, & paper materials).
Each link will have a brief description and Grade Level(s) assigned to it for quick and easy review.  Below is the Grade Levels Chart that will be included in each months post.
Grade Levels Chart
(P-K) Preschool to Kindergarten
(Y) Early Elementary – Kindergarten to 2nd Grade
(E) Elementary – 3rd to 5th grade
(M) Middle – 6th to 8th grade
(H) High – 9th to 12th grade
Although I have visited each website before linking to it, things change all of the time on the wonderful world wide web…I apologize if any links do not work correctly, please leave a comment if you come across one so that I can fix it as soon as possible.
Also, each month I will link to the next month on the Holiday Insights website.  Then you can help me decide which holidays and/or events to feature in the next post by leaving a comment of what you might like to include in your lessons!
I have all ready chosen the holidays and/or events for September, so come back on August 25th for the first Calendar School, where you will find links to free resources for Labor Day, 911 Rememberance, Mayflower Day, and Johnny Appleseed Day.
You can find links to each month's list of free holiday homeschooling resources here.
Check out our freebies and deals Pinterest board below for more savings!