I love the sounds of Christmas, especially the joyousness that it brings. To me, joy is the very best sound of Christmas.
After all, wasn't it joy that the angel spoke of when Jesus was born long ago on that holy night?
While joy is often associated with Christmas, it isn't the joy of the Lord that most people speak or think of at Christmastime. Joy truly is much more than just laughter and happiness.
Nehemiah speaks of God's joy being our strength in Nehemiah 8:10.
"…the joy of the LORD is your strength."
Can you imagine how different our lives could be if we truly understood the depth of His joy and made it part of our every day lives?
On this part of the journey towards A Season of Joy we'll be focusing on developing joy in ourselves and in our homes. During this time I'll be sharing 3 ways that you can join me in pursuing a joyful spirit and home.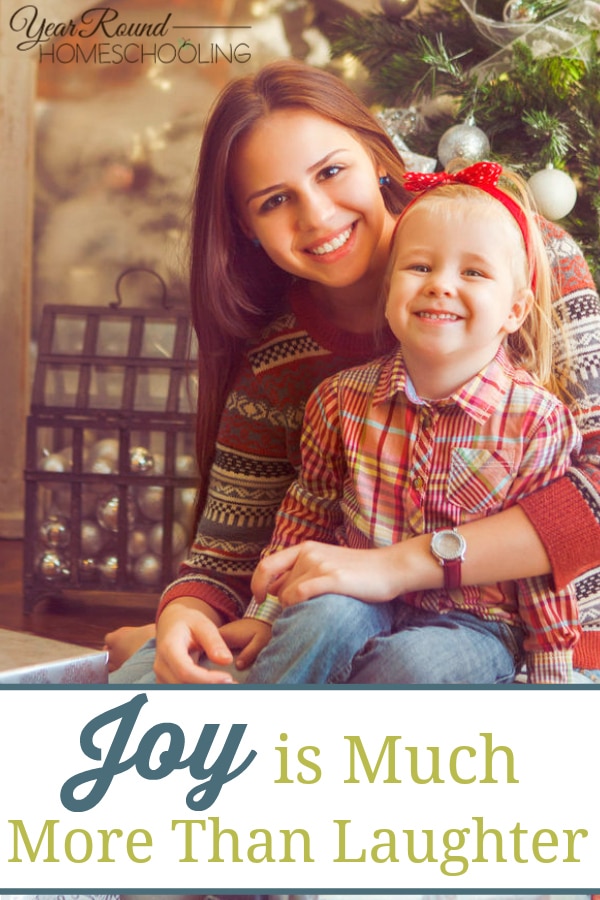 You can't create a joyful home just by pursuing it all by yourself. I encourage you take time to include them in this journey towards A Season of Joy with you by using at least one of the family activities from each step.
How to Pursue Joy in Your Home
You can encourage a jesting spirit in your home and it can bring a lot of joyful fun into our family's lives!
A family that can laugh together will enjoy spending time together! We can make jesting a part of our family's days in simple ways that make every one's day better!
We need to take time to consider what makes each of your family members laugh and make it a goal each day to hear them laugh at least once. After all, they say laughter is the best medicine!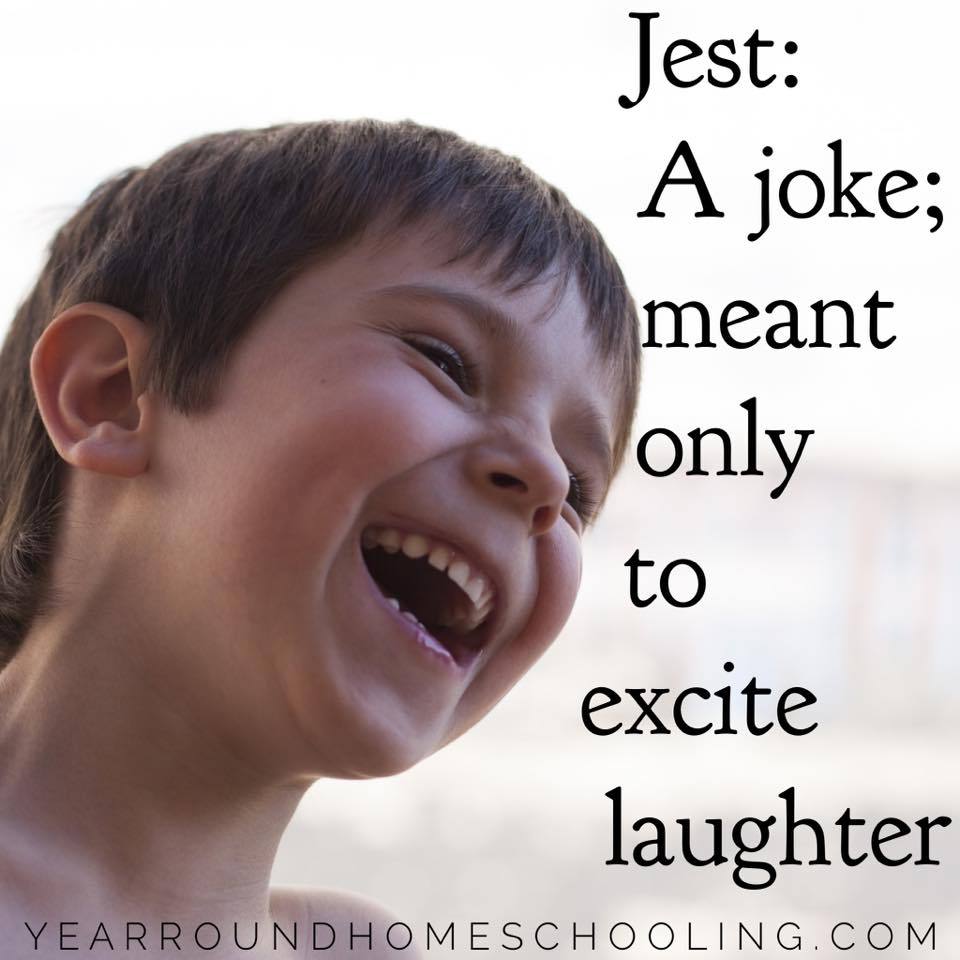 Activity Suggestions:
* Plan a family game night this week and enjoy laughing together while playing a game of charades
* Family movie nights can be a lot of fun! Pop some popcorn, make fresh cookies and watch a movie that is sure to have you all rolling
* Parents, you know that you have stories to tell from your childhood that make you laugh, build relationships with your kids by sharing your funny old stories
Get a Free Family Friendly Comedy Movie List Printable here
A home should be filled with joy. The joy of the Lord brings family together. Put aside the frustrations, disappointments and pain of today. A merry heart doeth good like a medicine…(Prov. 17:22)
If you'd like more encouragement, tips and prayer for this journey, I would love to have you join me on a journey to A Season of Joy in my private Facebook group.