Being home with our family 365 days a year can be a challenge. After all, we're spending every single day of every single year with the same people…from sun up to sundown. Doesn't that show them how much we love them? At times I know that I can become complacent and forget to actually show my love for my family. That's why I created this Love My Family Challenge.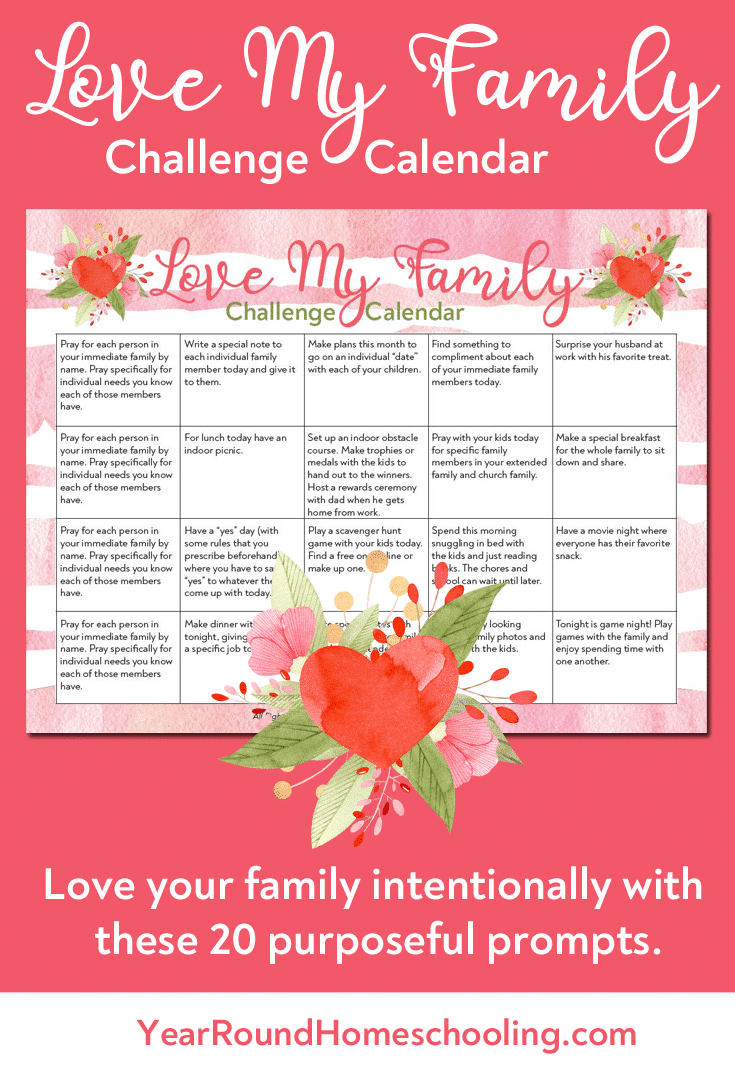 Homeschool moms show their love through teaching their children, folding laundry, washing dishes, reading books, making dinner, grading papers, ironing our husband's clothes, etc. What if our loved ones don't recognize these actions as us saying 'I love you'?
Not every member of our families have the same love languages as we do. Some of them might need to hear it verbally while others might need quality time. It is my hope that this homeschool mom challenge is a blessing to you and those you love the most.
This Love My Family Challenge Calendar is designed to you show love to every member of your family in simple ways! A few of the activities included are; having a game day, complimenting each family member, praying for family members, write special "love" notes and much more!
Are you still trying to get the hang of another new year? Check out my New Year Reflection Challenge!
For even more monthly challenges to use throughout the coming year, be sure to check out my store page here.