One of the best ways to encourage your children to read more is to find ways to make reading fun. One of the ways that I make reading fun in our homeschool is with books and movies!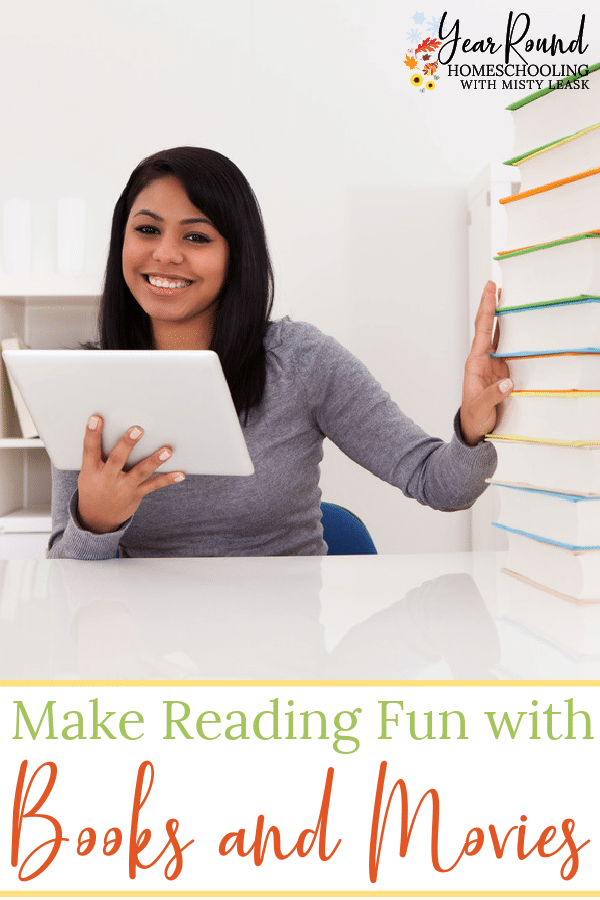 Not every child likes to read. Other kids struggle with reading. While some children would rather read than play with toys.
It doesn't matter how your kids feel about reading right now, reading is part of the education that they need. It is a subject that can not be avoided, thus making reading fun is very important for your child's education.
Sometimes it is harder to get our kids to read in the summertime because they'd rather be outside playing and enjoying the sunshine.
Kids love movies. This is an important fact that will help make reading fun for your kids!
There are so many movies that actually were books before they became a feature film! Many times, the books are actually better than the movie, but your kids may not be aware of that because they've never read the book!
You can make reading fun by using the books that became movies to inspire your kids to love reading!
Many families have a family movie night weekly, if you do, use it to your advantage! Get a copy of the book for your child prior to your family movie night and have them read it before they watch the movie.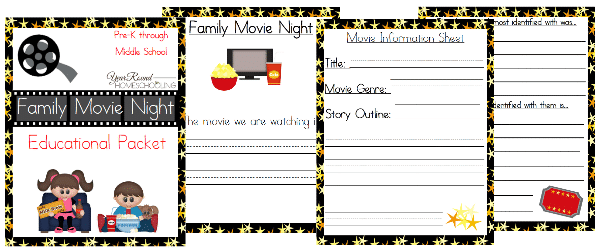 There are so many great books that have been made into movies and watching them together as a family can allow you discuss so many different topics, often things you never would have discussed otherwise.
By requiring your children to read the book prior to watching the movie together, you'll be able to help them learn how to compare the differences between the book and the movie, discuss whether they enjoyed the book or the movie most and much more!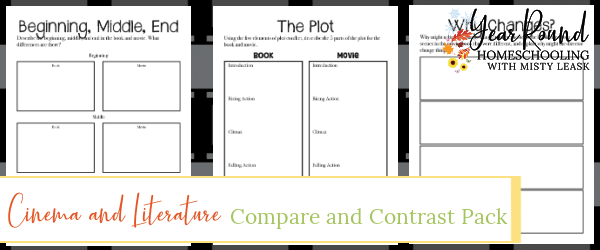 Below are some great family movies that are based on books written before they were made into movies! These are great options to help make reading fun for your kids anytime throughout the year.
Snow White and the Seven Dwarfs
Robin Hood
Cinderella
Treasure Island
Little Women
The Wizard of Oz
Beauty and the Beast
The Wind in the Willows
Heidi
The Chronicles of Narnia
The Hobbit
The Lord of the Rings
What is your favorite book and movie combination to read?