One of the first lessons children learn is the ABCs, but do your children know the Nautical ABCs? When you're out on the water you just might happen upon a vessel with flags flying. Do you (or your children) know what they mean? Each flag has its own meaning. These Nautical Alphabet Flag Cards are a fun way to teach your children how to read what the flags are saying.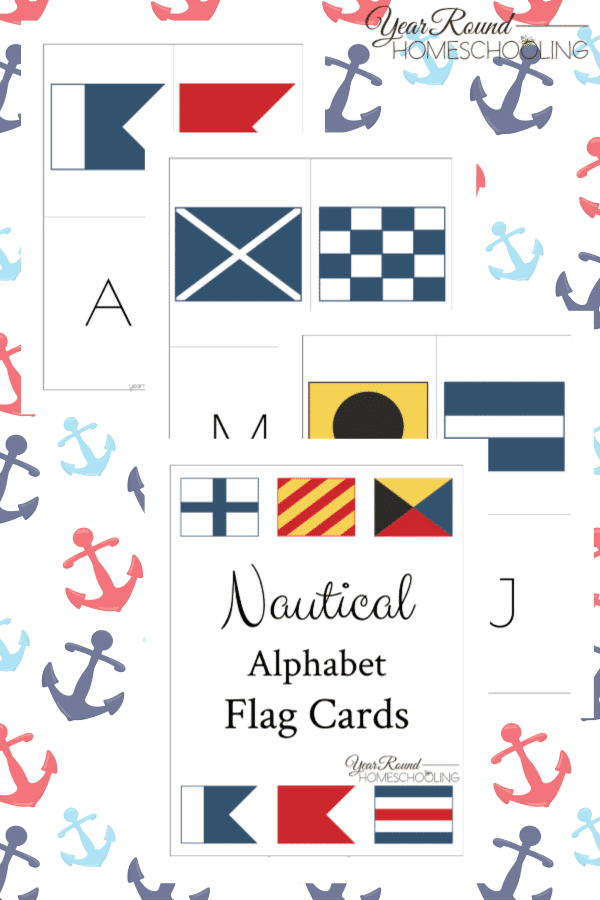 Inside you'll find Nautical Alphabet Flag cards that can be used together or individually. Once your child has learned which Nautical Flag stands for each letter of the alphabet, you can cut the cards apart to create a matching game!
Have you seen all of my other nautical resources? If you combine them with either of my U.S. Navy Unit Studies (Elementary and Middle/High School) or my Nautical Unit Study, you'll have an amazing study for students of all ages!